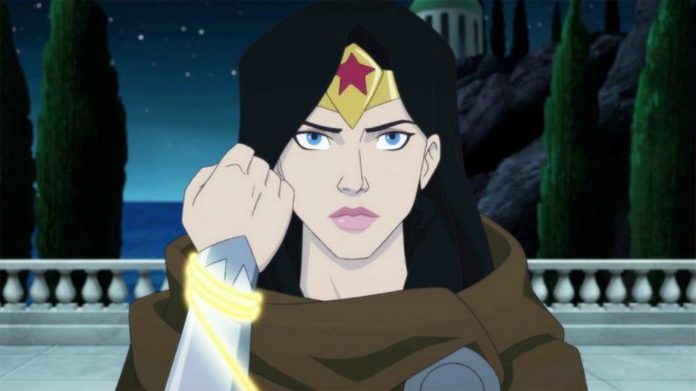 This week Toonami announced on their Facebook page, a special DC movie marathon in honor of Wonder Woman: 1984 releasing in theaters and on HBO Max. The marathon will air on Dec. 19 from midnight to 3:30 a.m., featuring the animated films Wonder Woman: Bloodlines and Justice League: New Frontier.
This news comes only a week after a previous announcement that an hour of the block would be dedicated to airing the final episodes of Gemusetto: Death Beats back-to-back on Dec. 19. At the time of this report, episodes nine and ten of Gemusetto will rerun on Adult Swim on Dec. 20 at 1:00 a.m. It is unclear if the remaining episodes will air during that time slot in the weeks to come. This isn't the first time a show premiered on the block and did not air in full, leaving any remaining episodes to air outside Toonami. For example, IGPX: Immortal Grand Prix premiered in 2005 and broadcasted only 20 of 26 episodes, while the remaining six episodes aired on Adult Swim.
Wonder Woman: Bloodlines is directed by Simon Liu and features the voice talents of Rosario Dawson (The Mandalorian, Seven Pounds) as Diana Prince, as well as Jeffrey Donovan (Burn Notice, Changeling) as Steve Trevor. In this film, Diana frees Steve after he is taken prisoner on the island Themyscira by Queen Hippolyta. Diana sees a vision of the island being invaded because of his arrival, so she goes with Steve to man's world, eventually becoming their protector as Wonder Woman. Years later, Diana finds herself on a mission to rescue a young woman from Villainy, Inc.; a deadly organization bent on invading Themyscira.
Justice League: New Frontier is directed by Dave Bullock and had its broadcast premiere on Cartoon Network in 2008. The film is scored by Kevin Manthei (Invader Zim, Transformers: Robots in Disguise), and it features a large cast with talents such as Neil Patrick Harris, Lucy Lawless, Lex Lang, and others. At the end of the Korean War, an all-powerful entity decides that mankind must be punished and destroyed for their violent ways. When this entity unleashes a massive attack upon the United States, heroes like Superman, Batman, Wonder Woman, and more must unite to defeat it and save mankind from destruction.
Are you looking forward to this special movie night? Let us know in the comments or on our social media! Stay tuned to our Twitter, Facebook, and Instagram for news and other updates. Don't forget to listen to new episodes from the Toonami Faithful Podcast every week on Soundcloud, iTunes, and Spotify!