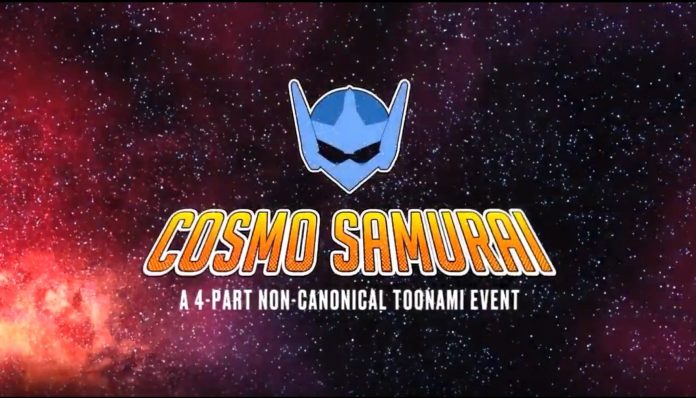 During Toonami's broadcast last Saturday, the block announced a new immersion event titled Cosmo Samurai that will debut on Feb. 6, 2021. Not much is known about the project, only that it will be four parts and a non-canonical event.
For the first time, both TOM and Sara are going "anime" and will be on another crazy looking adventure! It seems as if something devastating occurred to our hosts from the trailer, and it'll be interesting to see what happens next after seeing all of the debris in the 30-second spot.
As of right now, we are unsure what time this event will begin, but Toonami Faithful will bring you all the details as we continue to cover this amazing surprise. So far to say, it looks like fans are excited about the new project.
What do you think about the new total immersion event Toonami will broadcast next week? Tell us in the comments below or on our social media pages!
Don't forget to listen to the Toonami Faithful Podcast!