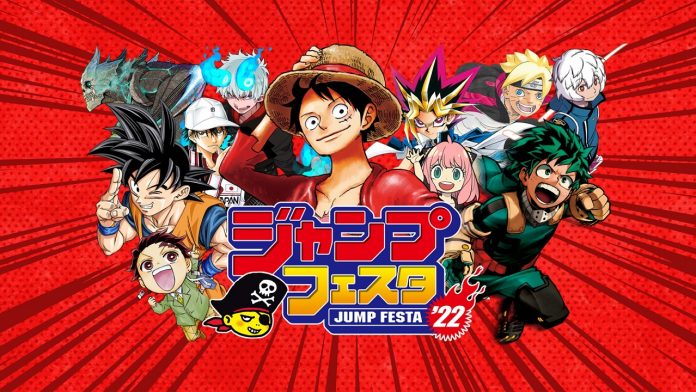 Toonami fans have a lot to look forward to in 2022 and beyond. This weekend the popular Shueisha's Jump Festa '22 took place, and during it, a TON of announcements were made. And the best part? Many of them had to deal with series that have been on the block and could potentially be on the radar for Adult Swim to license to air on the beloved action block. Nothing is set in stone to happen as we are far away from any of the series seeing the light of day. But it has created an enormous buzz among anime fans, and hopefully, that can spill over in the Toonami-sphere if they can acquire the broadcast rights of the projects announced.
What was (probably) the loudest announcement from Shueisha's Jump Festa '22 was the announcement of the final story arc of Bleach getting an animated series. While fans knew this to be in the works, fans could see a brand new trailer of the Thousand-Year Blood War arc and learn that Bleach will be coming back in October of 2022. The trailer looks stunning and gives some old favorites like Ichigo and Rukia a glow-up that I didn't think was possible (as well as many Bleach character staples littered in the trailer). This series NEEDS to return to Toonami, and all we can do is hope that Adult Swim can find a way to make it happen when an English dub is ready (make sure to request this series on Toonami's Facebook page!).
But that wasn't the only thing that caught our attention. Many fans are excited about the sixth season of My Hero Academia getting a new trailer to show fans, but it would appear that the manga is close to finishing. While Kohei Horikoshi has mentioned that My Hero Academia was in its final arc, he provided a written statement at Shueisha's Jump Festa '22 that the series should wrap up in about a year if everything goes smoothly. The manga debuted in 2014 and hearing how it might end after eight years is undoubtedly both happy and sad at the same time. But here's hoping that the anime continues to do justice for Horikoshi's work, and fans cannot wait to find out how the story ends when it eventually does! But while we wait for the end, fans can check out the sixth season in the fall of 2022!
The hit series Black Clover is next on the agenda, as a new visual was showcased featuring Yuno at Shueisha's Jump Festa '22. Sadly, no date was given to fans when the movie will premiere, but getting to see both Asta and Yuno has to make any Black Clover fan smile. But there was another announcement for Black Clover fans, as a new mobile game is in the works! Tentatively titled Black Clover Mobile, a four-minute trailer of what the game might look like when it is playable. From our first glance, it looks nice, and we are curious as to what kind of gacha system (we all know that's what mobile games will have) will be included. We aren't sure about all the details, like if it will be available in the U.S., but it is something to keep your eyes on if you love both Black Clover and mobile games!
There were also a few Dr. Stone announcements at Shueisha's Jump Festa '22. In the summer of 2022, a special anime episode will debut titled Dr. Stone: Ryusui that takes place after the second season and focuses on, you guessed it, Ryusui. This project accompanied a promotional visual. And, it was announced that the third season of the hit science-filled series will premiere in 2023 (with TMS Entertainment returning to animate it)! It will be a while, but maybe Toonami will be able to snag both when an English dub is ready for either? Regardless, we are excited about the news and cannot wait to see what is in store after the Stone War arc.
Naruto fans were treated to a new visual at Shueisha's Jump Festa '22. It was to commemorate its twentieth anniversary that will happen next year! Not much is known about what will happen to celebrate, but fans were also shown a logo for the occasion. The series still has a home on Toonami currently, and Toonami Faithful will keep our watchful eyes over what will happen for the anniversary of one of the most iconic anime series on the planet. However, that wasn't the only Naruto announcement for fans as the two novels Naruto: Konoha Shinden: Yukemuri Ninpōchō and Naruto: Sasuke's Story–The Uchiha and the Heavenly Stardust (Naruto: Sasuke Retsuden: Uchiha no Matsuei to Tenkyū no Hoshikuzu) will be getting manga adaptations as well!
Interested in the new Dragon Ball Super film titled Dragon Ball Super: Super Hero? So are we, and at Shueisha's Jump Festa '22, fans got to see a new trailer and more cast members of the movie, which will debut on April 22, 2022, in Japan. Speculation continues to swirl about more characters mentioned and how much involvement characters like Gohan will have in this film. Considering how popular Dragon Ball movies seem to be, it's only a matter of time before U.S. fans will get the chance to see it.
The Jump Festa '22 event revealed that the Demon Slayer manga is inspiring a traditional Noh-Kyōgen stage play that will run in Japan in the summer and winter of 2022. For those unfamiliar with Kyōgen stage plays, Anime News Network has you covered!
Kyōgen is a traditional theatrical performance art developed alongside the Noh. Noh emphasizes elements of dance, drama, music, and poetry, and is usually more serious in its topics. Alternatively, Kyōgen emphasizes dialogue and is focused on comedy. The two arts are usually performed alternately in the same program.
It's a cool thing to hear about, and while there's no chance of this finding a way to air on Toonami, we wanted to take some time to spotlight this endeavor.
And to wrap up our coverage of Shueisha's Jump Festa '22, fans were able to see how the straw hat pirates would look in the new movie One Piece Film Red (which you can see in the tweet below). The cast of the live-action series also had a video to express their excitement to start production on the recently announced project. Eiichiro Oda also wrote a statement about how next year could be a huge one for Luffy and that some mysteries of Shanks could be revealed as well. Fans should be excited about the content involving One Piece coming up and should be thrilled about what to expect in 2022!
One final note, we are aware that there was an announcement regarding Rurouni Kenshin. And while that is a Toonami series (and a beloved one at that), we will not be covering it due to the disgusting crimes Nobuhiro Watsuki (the original author) committed.
CJ Maffris is the Editor-in-Chief at Toonami Faithful. Feel free to follow CJ on Twitter @SeaJayMaffris!
Don't forget to listen to the Toonami Faithful Podcast, the best place to stay up to date with all things Toonami as well as offering the best commentary about the block you can't find anywhere else!