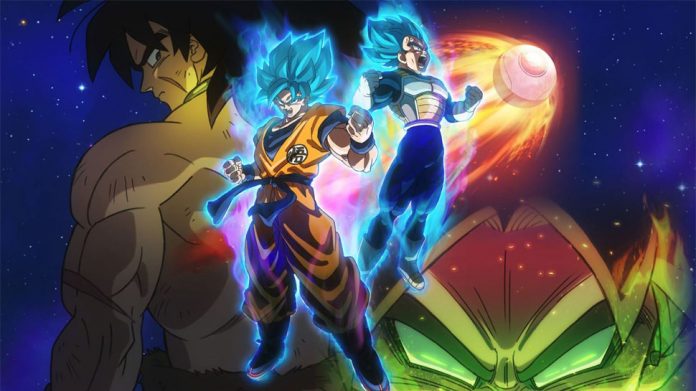 Dragon Ball Super: Broly has finally crossed over $100 million world wide and is now the second highest grossing movie of 2019 world wide. Here's the chart: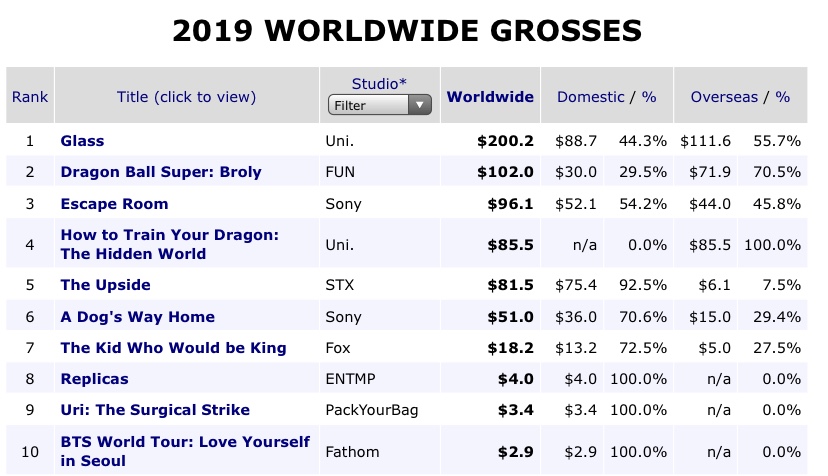 In the United States, Broly has crossed over $30 Million and is the 5th highest grossing movie in the United States. Here is this the chart: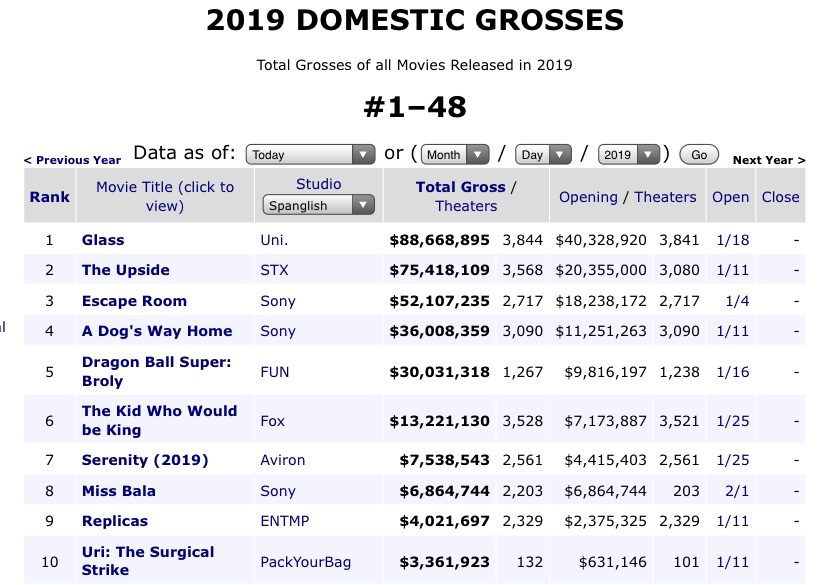 We also have the current grosses for Broly by day here in the United States through Sunday, February 3rd: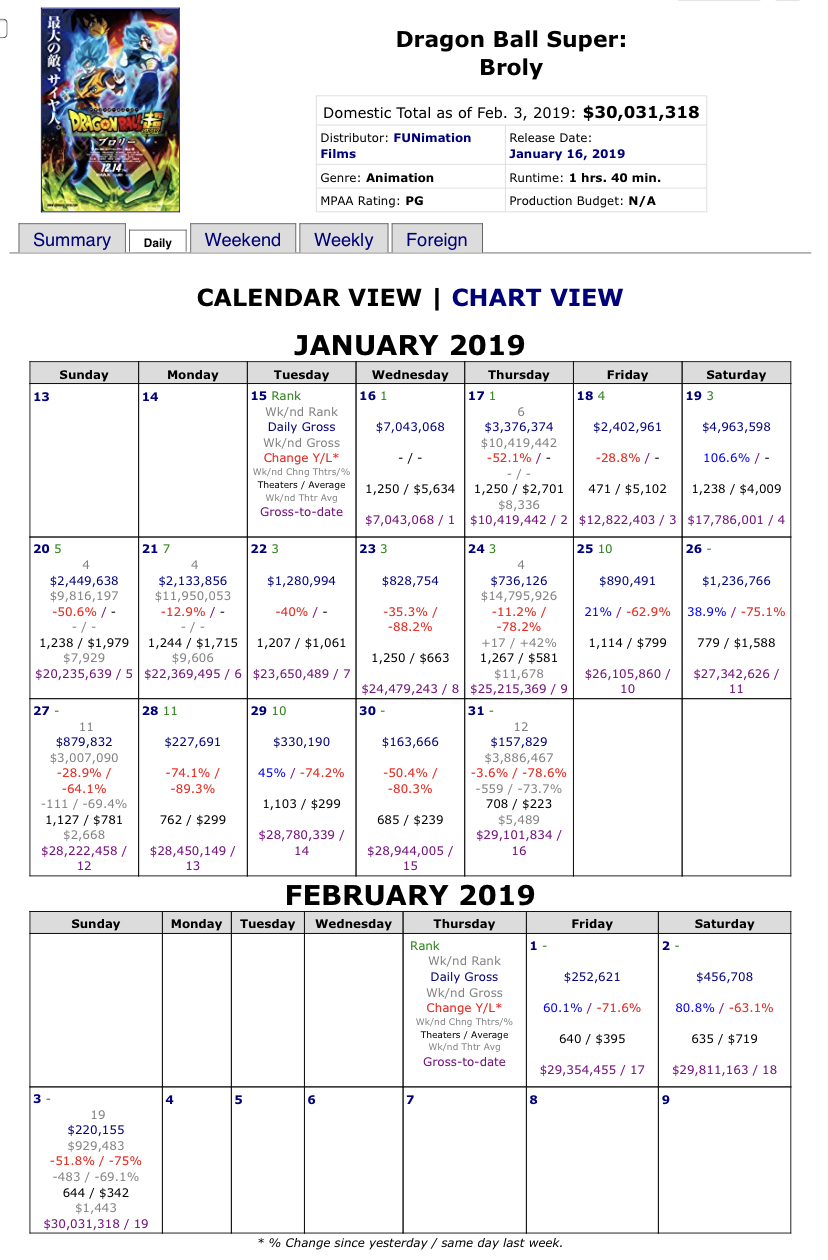 So what do you guys think of how Broly has done so far? Let us know in the comments below.