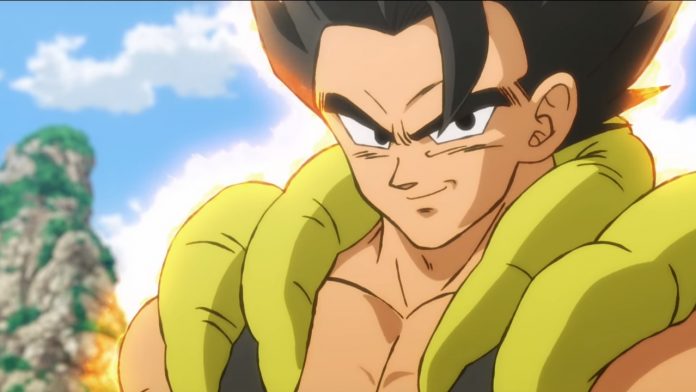 On Tuesday afternoon, Funimation revealed the new and returning English Dub cast for the upcoming Broly film.
🔥ANNOUNCEMENT TIME 🔥The EPIC English dub cast of #DBSuperBroly!!! Many returning faces + 5 new characters making their animated debut:

Gine, Goku's mother – @EmilyNeves
Cheelai – @ericalindbeck
Lemo – Bruce Carey
Kikono – Sonny Franks
Berryblue – @TheVeronicaT pic.twitter.com/v8mIJs9l23

— Funimation (@FUNimation) December 4, 2018
The full cast list announced includes:
Goku – Sean Schemmel
Vegeta – Christopher R. Sabat
Piccolo – Christopher R. Sabat
Frieza – Christopher Ayres
Beerus – Jason Douglas
Whis – Ian Sinclair
Bulma – Monica Rial
Bardock – Sonny Strait
Gine – Emily Neves
Paragus – Dameon Clarke
Berry Blue – Veronica Taylor
Kikono – Sonny Franks
Lemo – Bruce Carey
Cheelai – Erica Lindbeck
Broly – Vic Mignogna
Dragon Ball Super: Broly will be premiering in select theaters in the US and Canada on January 16, 2019. Funimation will host a premiere event in the TCL Grauman's Chinese Theatre on December 13, a day before the Japanese premiere on December 14.
Last week, Funimation, Toei, and Bandai Namco released a new trailer for the upcoming film that revealed that Goku and Vegeta will perform the Fusion Dance to form Gogeta in their fight against Broly, which you can see below.
More info regarding Super will be posted as the news develops.
What are your thoughts on the Broly cast? Let us know by commenting blow or directly on our social media.