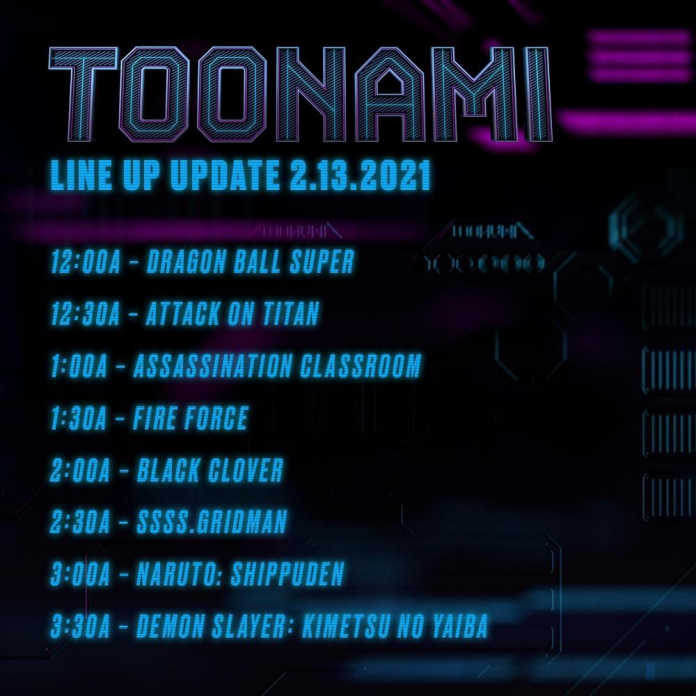 Due to COVID-19 delaying the English dub process, Black Clover has had to take an extended break from Toonami, which started on Nov. 2, 2020. At long last, fans of the Black Bulls won't have to wait much longer for their return. Asta and the gang rejoin Toonami at 2 a.m. starting Feb. 13.
However, another series will move around to fit Black Clover back into the lineup. Assassination Classroom, which had been airing at 2 a.m., will move up to 1 a.m., where Sword Art Online will have finished its run the week prior.
Toonami left Black Clover on episode 136, and the streaming SimulDub on FUNimationNow has recently aired episode 144 on their platform. With an eight-episode buffer for Toonami, fans have a decent cushion to allow Adult Swim some breathing room should anything happen to delay the English dub again. Hopefully, after problems that surfaced for My Hero Academia, Toonami has a solid plan in place!
Are you pumped for the return of Black Clover? Let us know by commenting below or directly on our social media. Also, follow us on @ToonamiNews and subscribe to our podcast on Soundcloud for future content and breaking news updates.