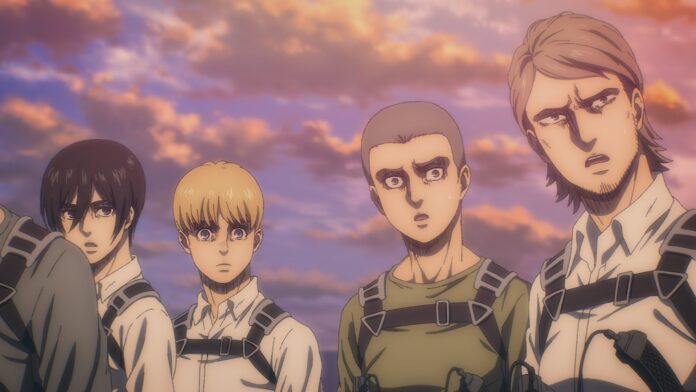 Toonami fans have a lot to be excited about for September. Not only will they have the premiere of FLCL: Grunge starting things off at midnight, but another special will find its way into the lineup immediately after. The final chapters of Attack on Titan will finally make their way to the block. Attack on Titan The Final Chapters Part 1 will debut on Toonami at 12:30 a.m. Sep. 9.
This latest lineup has us pausing for a few questions because it will look vastly different from what we are used to seeing recently on Toonami. Because after this Attack on Titan special, only Naruto Shippuden and My Hero Academia will resume at the 2 a.m. hour. For those who aren't aware, this latest installment for Attack on Titan is a singular episode that runs a little over an hour, which is why Toonami has it taking over much of the block. We also don't know why One Piece won't be on the broadcast for that day, considering My Hero Academia is a rerun when that would be a brand-new episode. And due to this only being one episode, many wonder what Toonami will look to after Part 1 premieres. It leads to many questions on what fans should expect for the rest of the month.
Considering that there have been mentions about the English dub of this episode being worked on a while ago, this might be the series Jason DeMarco mentioned that Toonami has wanted to announce for some time. Whatever the case is, we are happy to learn of more series to show up on Adult Swim, and we hope that fans are excited to see how the iconic series ends on the best block around!
How do you feel about the Attack on Titan special episode showing up on Toonami? Are you pumped seeing how the series ends? Tell us on our social media pages or in the comment section below!
Don't forget to check out the Toonami Faithful Podcast, the best place to stay up to date on all things Toonami and hear the best commentary about the block you won't find anywhere else.