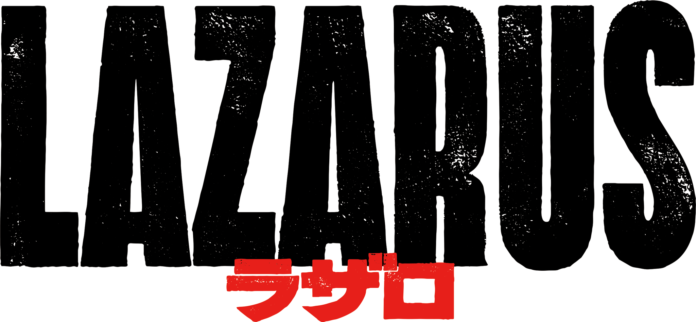 There had been hints and rumors floating around San Diego Comic-Con that Toonami fans would want to know about during the event. Jason DeMarco has posted on Twitter that the Toonami Faithful should be excited about what will come to the block. Today was finally that day as it was announced through a press release that a new series has been greenlit, specifically for Toonami, titled Lazarus. Not an encore run of a series debuting on Adult Swim or the streaming service MAX. A new TOONAMI original will be happening, and from what was mentioned in the press release, fans will want to check this out when it premieres.
Let's start by mentioning how the legendary director Shinichirō Watanabe will be working on this project, who is best known for his work on series like Cowboy Bebop, Samurai Champloo, and Space Dandy. According to the press release, this latest series will be Watanabe's return to the sci-fi action drama and will have studio MAPPA to help bring Lazarus to life. The all-star crew to help Watanabe includes "John Wick" series director Chad Stahelski, who designed several action sequences for the series, along with the musical talents of saxophonist Kamasi Washington; producer, DJ, and musician Floating Points; and producer, DJ, and musician Bonobo. As stated in the press release, the trio will provide a jazz and electronic score for the project.
In a statement, Watanabe mentions his excitement about this latest work. "As I embark on this creative journey, I can't help but feel that this project will serve as a culmination of my career so far," he said. "I hope you enjoy it." Jason DeMarco also mentioned, "Shinichirō Watanabe is simply one of the greatest living artists, and it's a dream come true to be able to collaborate with him on a new original series. Like all of his work, 'Lazarus' is packed with big ideas, incredible characters, and a ton of heart. We can't wait for anime fans to see this world." Considering how Toonami fans love Space Dandy, we might be in store for something big when the series debuts.
The press release also includes a synopsis of the series and what to expect when it finally debuts:
The year is 2052 – an era of unprecedented peace and prosperity prevails across the globe. The reason for this: mankind has been freed from sickness and pain. Nobel Prize winning neuroscientist Dr. Skinner has developed a miracle cure-all drug with no apparent drawbacks called Hapuna. Hapuna soon becomes ubiquitous… and essential. However, soon after Hapuna is officially introduced, Dr. Skinner vanishes.
 
Three years later, the world has moved on. But Dr. Skinner has returned – this time, as a harbinger of doom. Skinner announces that Hapuna has a short half-life. Everyone who has taken it will die approximately three years later. Death is coming for this sinful world – and coming soon.
 
As a response to this threat, a special task force of 5 agents is gathered from across the world to save humanity from Skinner's plan. This group is called "Lazarus." Can they find Skinner and develop a vaccine before time runs out?
A preview of this new series will debut during the Adult Swim Festival on Saturday during the convention. Only those attending the event (at 5:15 pm PST) can see the exclusive video before it is shared with a worldwide audience online. 
A release date for Lazarus hasn't been announced, but we know that it will be a 13-episode series courtesy of Jason DeMarco on Twitter. So fans must be patient and wait for updates on when the series will join the lineup.
Source: Adult Swim's Press Release
What do you think about the latest Toonami original? Are you excited to watch Lazarus when it debuts? Tell us in the comment section or on our social media pages!
Don't forget to check out the Toonami Faithful Podcast, the best place to stay up-to-date on everything and hear the best commentary about the block you won't find anywhere else!