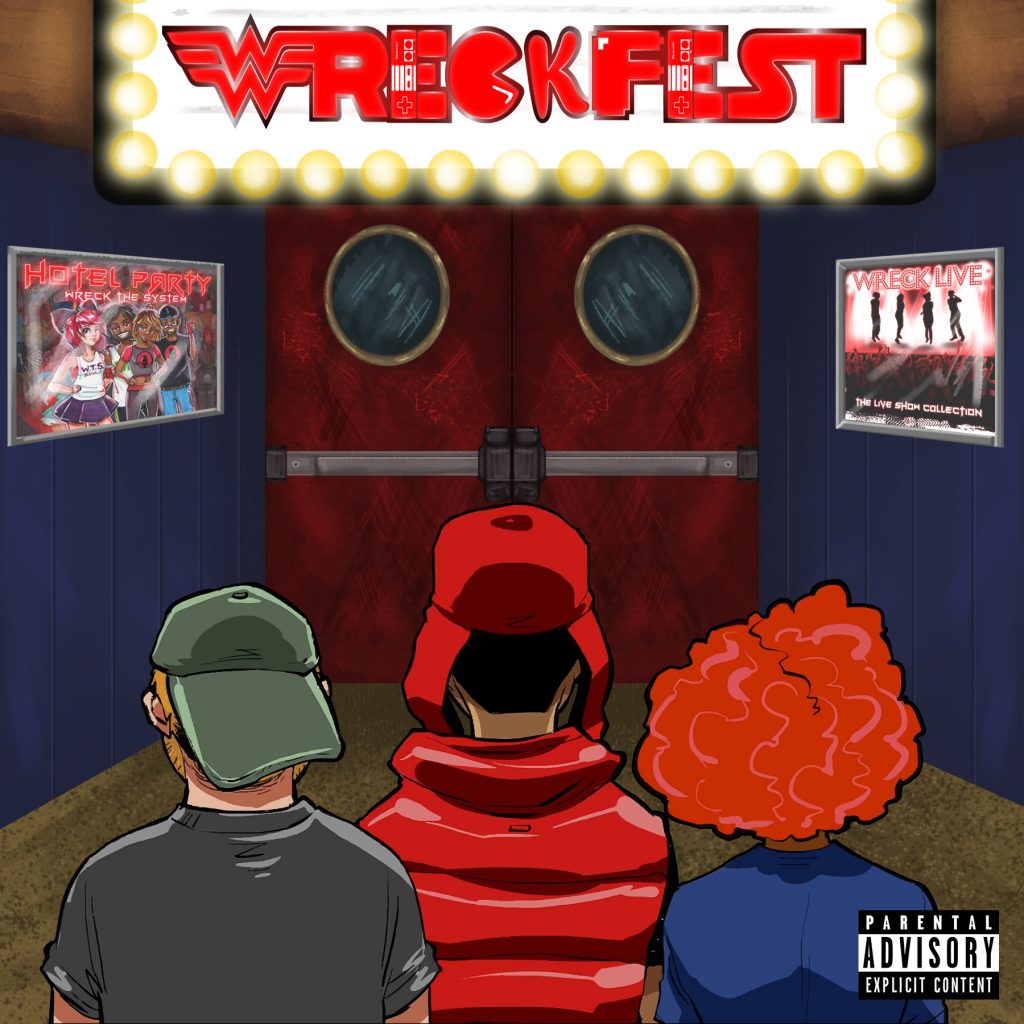 I recently had a chance to take a long listen to WreckFest and I have to say this album caught me by surprise. It was definitely unique in a way that sets it apart from some of the music that I hear through the mainstream these days. WreckFest brought me back to the 80s and 90s with the sound it produced, which was on point and had me nodding my head the whole time I was listening to it.
This piece of work was upbeat and just fun the whole time I was listening to it. I was transported back to my adolescent and teen years of when I was playing video games with my family and friends the days when I was still a gamer before I retired because it was just too easy for me to beat games no matter the difficulty level I played it on. The artists on this album went into complete beastmode. Osiris Green delivered bars that were beyond fire though that is to be expected from a season veteran like him. You can also hear Shubzilla and Mega Ran in the mix on this album.
This was an amalgamation of some S ranked talent that cannot be denied. My favorite track on the album is Girls@con featuring Shubzilla. I felt like they must have conjured a demon because those bars were hot as the fires in Hades. I don't know what deal the devil made with Shubzilla, but I have to sing the praises of the delivery of her flow. It is always refreshing to hear a female rapper who actually does have talent and who represents hip/hop the right way. My second favorite track was Live @ TheBaricade. This track had a rock feel to it. I was definitely pumped up listening to this track as it makes you want to just go hard in the paint with whatever you are doing at the time and it was either go big or go home! Then enter Mega Ran to loan his assistance on this track and as always Ran shows why he has that melodic flow that just finishes the track up with no fillers.
All of that said, WreckFest not only surprised me, it exceeded my expectations. This is why Wreckfest easily earns a solid 7.5 out of 10 at for me. Job well done.
You can follow them on:
Facebook: Facebook.com/WreckTheSystem
Twitter: Twitter.com/WreckTheSystem
SoundCloud: SoundCloud.com/WreckTheSystemRecordings
Website: http://wreckthesystem.net/
[soundcloud url="https://api.soundcloud.com/playlists/422263757″ params="color=#0066cc&auto_play=false&hide_related=false&show_comments=false&show_user=true&show_reposts=false&show_teaser=true&visual=true" width="100%" height="300″ iframe="true" /]