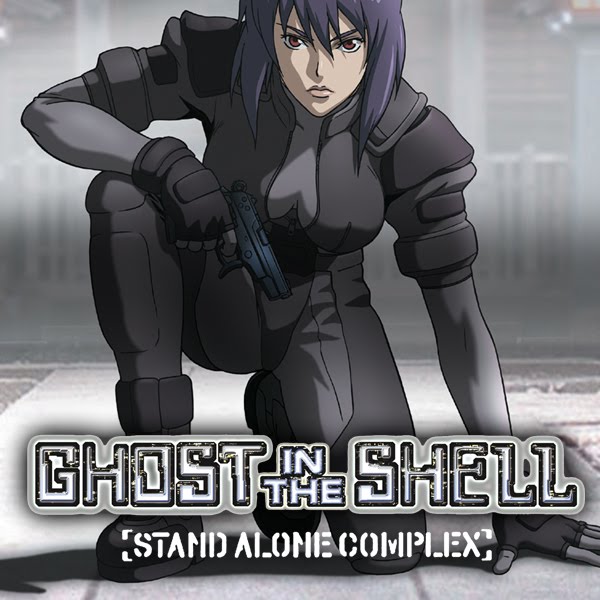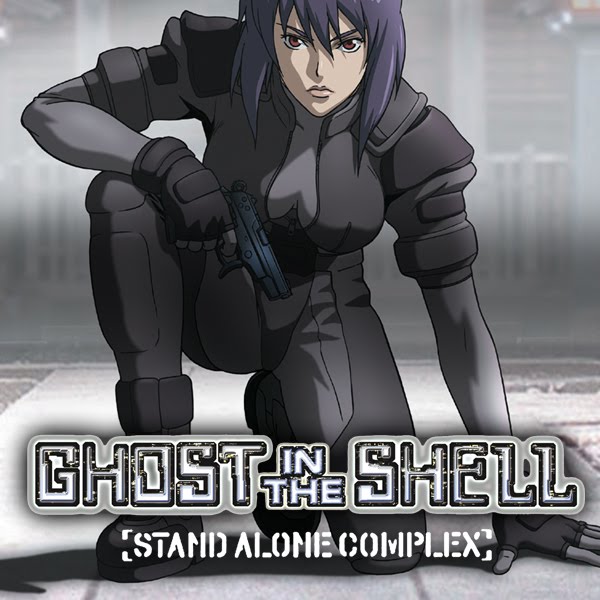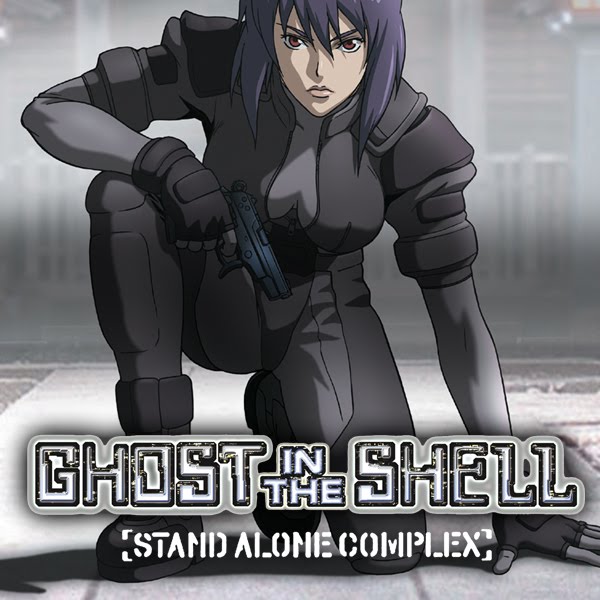 Sadly the release of the Ghost in the Shell: Stand Alone Complex (GITS: SAC) Blu-ray has been plagued with many technical issues. Most of this issues were pointed out by Jose Argumedo, a former member of ToonamiFaithful.com. This development can only be viewed as a disappointing setback and one that can hopefully be fixed soon. As of now, neither Anchor Bay (the publisher) or Manga US (part of the production committee) has made any announcement about these issues or issued a recall of the items. Meaning that if you are planning to buy this product, please be advised that you might be disgruntled at the finished product. The video quality was the first thing Jose tweeted about since purchasing Ghost in the Shell: Stand Alone Complex for Blu-ray.
In case you're curious, the American #GhostInTheShell: SAC Blu's are 1080/24p vs the Japanese & Korean Blu's are 1080/60i. pic.twitter.com/fK9hRdG4TU

— Jose Argumedo (@ArguingMeadows) February 21, 2017
I wasn't quite sure how to accurately discuss what the video quality issue was, but Jose was gracious enough to explain it to paint a clearer picture:
So about the video quality: Ghost In The Shell: Stand Alone Complex was one of Production I.G's first shows that was made in HD. It was very ahead of its time. Now, as it's a show made for broadcast, all the materials and CG were conformed for 30fps or 60i, and the 2D animation was done at the typical 24 fps like most animation is done (this is basically how every shot in the series was done). So since the show was designed for HD broadcast, the correct framerate of the show is 30fps, as all the materials were conformed to that standard. On Blu-ray, there is no support for 1080/30p, so to get around this in Japan, Bandai Visual released their Blu-ray as a 1080/60i release, which is how it was broadcast anyways, and most Blu-ray players and TV's can deinterlace it to progressive without people noticing. However, Anchor Bay has decided to release these at 1080/24p, meaning they're now progressive and while the 2D animation is at the correct framerate, technically all the CG is dropping frames. Now, if this was done well, it's likely not noticeable, and there can be an argument made for 24p on this release. A similar issue came up with FUNi's release of Cowboy Bebop as they chose to go with 24p encodes while every International release went with 60i encodes. Both can be technically correct, as a majority of Bebop was done on film and that has a 24 framerate, but again, any CG in the show would have been completed at 30. So I'm not saying Anchor Bay is wrong in this case, but technically they are dropping frames. I honestly haven't noticed any flaws or hiccups because of this, but I think it's worth knowing as some would consider it a change from the original intent of the production studio.
However, there were more issues that Jose noticed with this release.
#GhostInTheShell: SAC's US Blu-ray switches languages in the first episode. How does this even happen, @mangacom? I hope there's a recall. pic.twitter.com/ET4e2hKsqc

— Jose Argumedo (@ArguingMeadows) February 16, 2017
Please @mangacom/@Anchor_Bay, recall these #GhostInTheShell sets. Multiple episodes switch languages. https://t.co/2WfCilPCel pic.twitter.com/431F7FGBjQ

— Jose Argumedo (@ArguingMeadows) February 21, 2017
This is a little difficult to demonstrate and I can't direct capture it. Batou's echo in the English version is the Japanese voice. pic.twitter.com/yX9QIOIxmX

— Jose Argumedo (@ArguingMeadows) February 22, 2017
It seems to be in the rear channels, which is why I can't capture it. I'd actually have to go into the rear channels on Pro Tools.

— Jose Argumedo (@ArguingMeadows) February 22, 2017
To @mangacom/@Anchor_Bay. The Japanese voice is in the surround channels. Please recall these #GhostInTheShell sets. pic.twitter.com/jY0KJXmSpn

— Jose Argumedo (@ArguingMeadows) February 22, 2017
And that is all Jose tweeted about the release, but that doesn't mean that there aren't any other problems (and vice verse, this could be all the problems in the release). Oddly enough, Anchor Bay blocked Jose for pointing out some of the issues with the product. For me, I'm not one to rag on a company for putting out a home media release, but these issues are pretty bad and distracting from enjoying a show that many fans remember fondly on Toonami.
So far the reviews of the product on Rightstuf.com haven't been too kind, with many reiterating what Jose caught. The reviews talk about how the language changes while you are watching and how the subtitles aren't up to the standards that anime fans are used to with home media products. Many of those reviews state that any potential buyers should beware with what they will get. Hopefully, these issues can be resolved and soon. Otherwise, fans will boycott this release and a lot of money will be lost.
I'm pretty soft on small technical goofs, but these are not small. @mangacom @Anchor_Bay, you gotta recall/fix these GITS TV Blu-rays.

— Mike Toole (@MichaelToole) February 22, 2017
Jose also tweeted out how Rightstuf.com has reached out to Anchor Bay about the issues with the Ghost in the Shell: Stand Alone Complex release
RightStuf has apparently reached out to Anchor Bay regarding the #GhostInTheShell: SAC Blu-ray issues. https://t.co/8xgAUsR8l9

— Jose Argumedo (@ArguingMeadows) February 22, 2017
Another update via JMB, that Kathryn Clarkson (the Director of Home Entertainment) is aware of the problems that people have told them about the release. She is also aware of people being blocked by Anchor Bay on Twitter and is looking into all of these issues.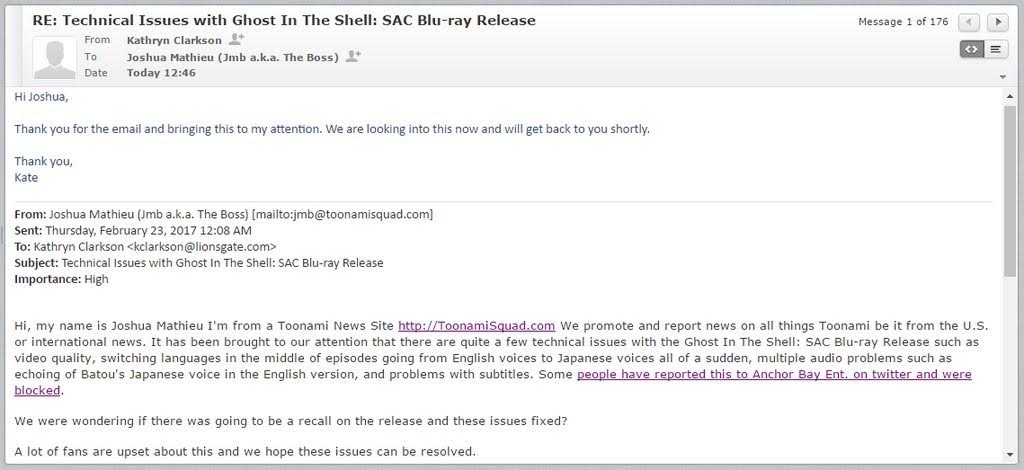 Update: 
As shown by Jose Argumedo, Amazon no longer have Ghost in the Shell: Stand Alone Complex on sale.
Hey, the Ghost In The Shell: SAC Blu-ray is no longer on sale at Amazon. Possible response/fix/recall from Anchor Bay soon? #GhostInTheShell pic.twitter.com/9kPytkmtpA

— Jose Argumedo (@ArguingMeadows) March 1, 2017
We can also report that Rightstuf.com representatives still haven't heard anything from Anchor Bay, after informing them about the issues of the release.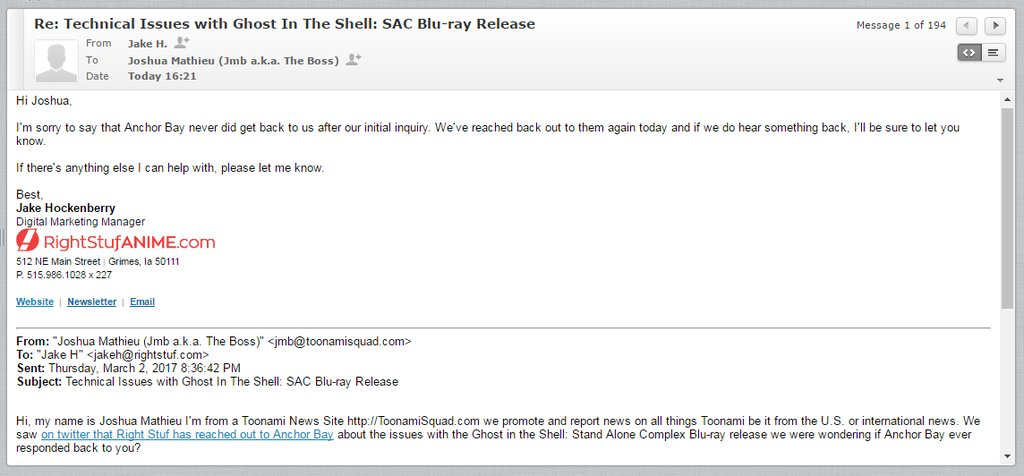 Earlier Retraction: We would also like to comment on a previous update where we had to retract the information about Anchor Bay providing a digital copy of the series and deciding not to issue a recall. We were forced to retract what we reported. As it stands, that information is unconfirmed. Right now, there still isn't any word if Anchor Bay will continue going forward with that previous report. We are working feverishly to confirm every new detail that comes our way.
Update: We have a couple of updates to share with everyone. There were rumors floating around that Amazon had discs that were fixed. All you had to do was trade them in. Turns out that was false as Amazon does not have any discs that are fixed.
Looks like it was just an Amazon rep saying it was fixed but wasn't. – https://t.co/GCAbVwGJEs

— Schmullus (Logan) (@Schmullus1) March 21, 2017
We also heard back from Kathryn Clarkson that Anchor Bay is looking for additional source material to see if they can release a collection addressing fans' concern.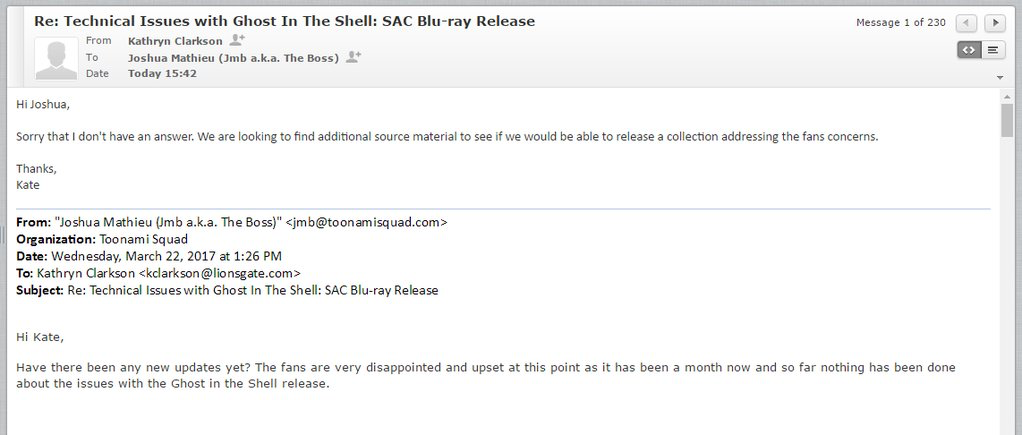 *Feel free to send us any other issues we might have missed.
*Thank you Jose, for helping with the corrections of this article! 
*Thank you JMB for the information!
C.J Maffris is an editorial writer for Toonamifaithful.com. Feel free to follow C.J on Twitter @SeaJayMaffris