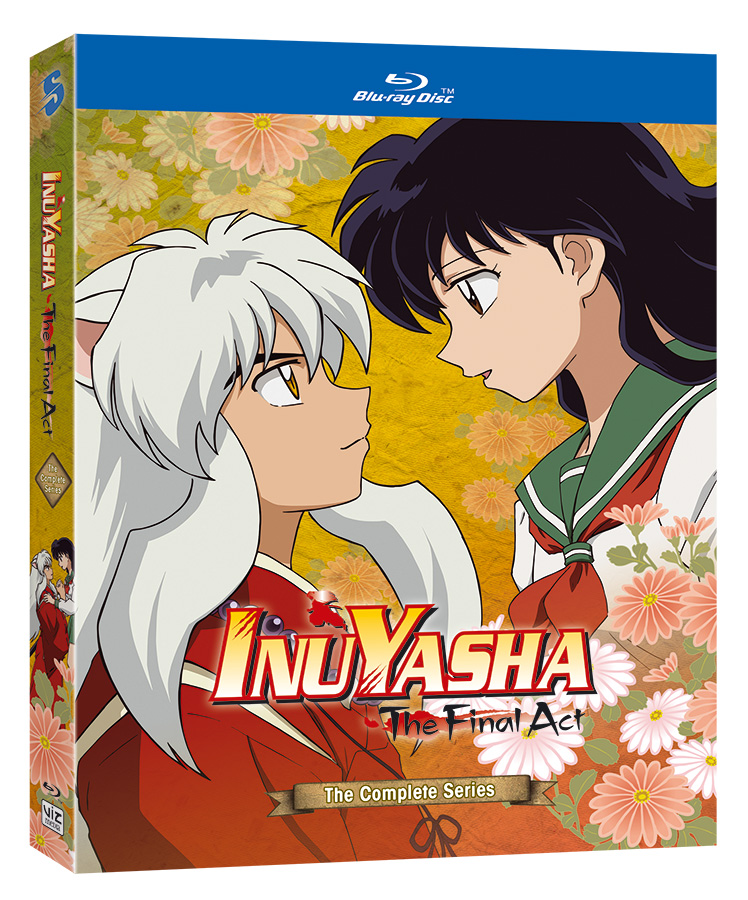 Viz Media has finally released the complete 26 episode series on both Blu Ray and DVD starting on Tuesday, May 26. Here are the details on both editions being released:
The INUYASHA: THE FINAL ACT Blu-ray Edition collects the entire season on 4 discs with episodes presented in full 1080p High Definition, 16×9 video. English and Japanese DTS-HD Audio options are available along with bonus features including production and storyboard art galleries and the original Japanese broadcast trailers. The MSRP is $54.97 U.S. / $63.99 CAN.
The INUYASHA: THE FINAL ACT DVD Edition offers series episodes on 4 discs, presented with 16×9 standard video resolution and English and Japanese 2.0 stereo audio. Bonus features include the original Japanese series trailers. The MSRP is $44.82 U.S. / $51.99 CAN.
If you plan on buying the complete series on Blu-ray or DVD, let us know by tweeting us @ToonamiNews on Twitter using #InuyashaTheFinalAct. You can currently watch the series ever Saturday night at 1:30 AM playing on Toonami.