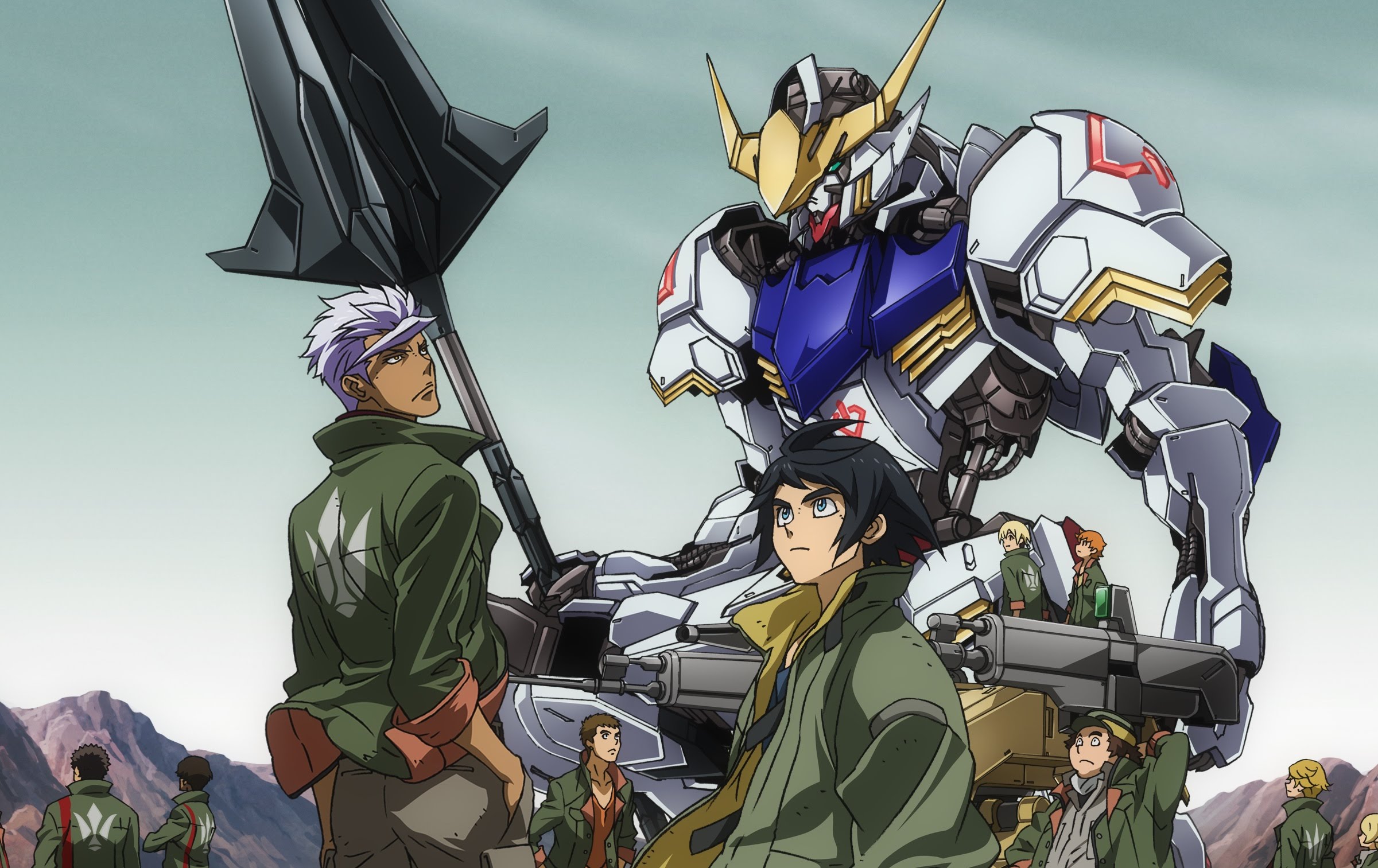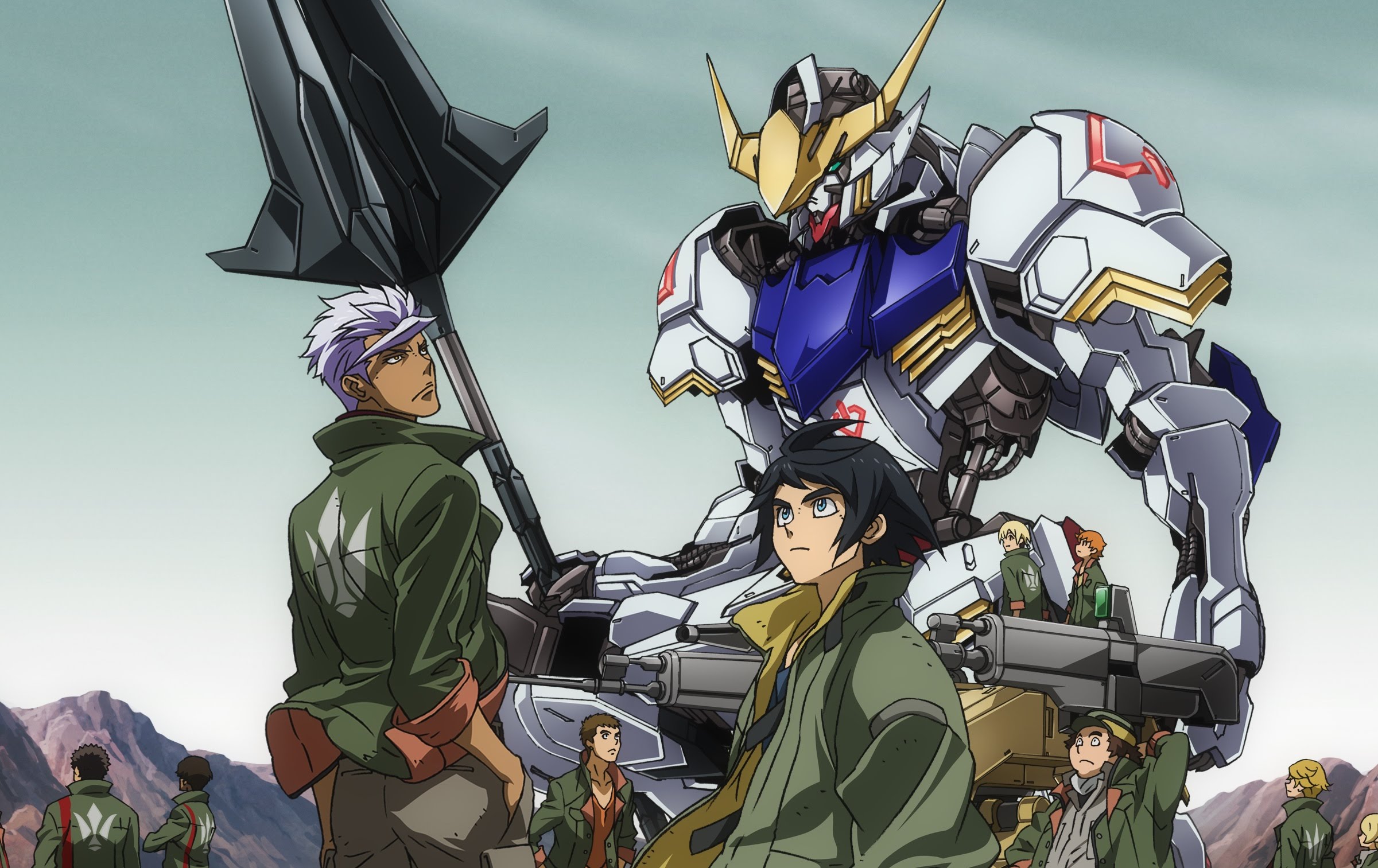 It's something that Mobile Suit Gundam: Iron-Blooded Orphans cannot shake off since it joined the lineup. Toonami fans believe that the ratings of this show should be higher. Maybe this has to do with the hype that the show received when it first arrived. After all, many fans of the block have asked for a mecha series to join Toonami like in the old days, maybe as a way to bring back older fans. So why isn't it "doing better?" While it's hard to say if it's doing as well as it could, I find the tunnel vision of looking at Iron-Blooded Orphan's ratings numbers to be fascinating. As compared to the entire block, which has been doing a solid job in the ratings department overall.
Saturday cable ratings: College football and 'SpongeBob' carry the day https://t.co/yKRwbANrrc

— TV by the Numbers (@TVbytheNumbers) November 1, 2016
Of course, I saw what the viewing numbers were for the Iron-Blooded Orphan marathon this past Halloween, and they weren't pretty. On Saturday, there wasn't a time where Iron-Blooded Orphans had over a million total viewers, with the 18-49 rating dropping to a 0.2 early in the night. Wouldn't that suggest that Iron-Blooded Orphans isn't doing well for the block? For me, those numbers on a holiday don't mean much, considering Halloween is a favorite among anime fans. Instead of staying at home, most folks go out to parties and have fun with family or friends. Plus, I believe that many veterans who watch the block use marathon days to get some rest or take a break to get other things done. Not to mention that last Saturday was a weak showing for Adult Swim in general, with Family Guy grabbing a 0.6 in the 18-49 ratings when it can normally get 0.7 or better. People might have preferred to watch Game 5 of the Chicago Cubs and Cleveland Indians World Series game instead of Toonami (due to the Cubs and Indians long World Series drought) meaning that on that particular day a lot of eyeballs were away from the T.V. or more importantly Toonami.
I'm sure others will look at these marathon numbers and think that it proves that this series wasn't meant for Toonami and should be considered a flop. While other series have done better in the same position, I still think the series has performed well overall. After all, the Gundam franchise has had difficulties resonating with a Western fan base (as noted many times over and over). So that's really Iron-Blooded Orphans' biggest issue, but that doesn't make it horrible either. I believe that this series isn't making many new fans for Gundam, but simply performs like every other Gundam series that's been shown to a Western audience.
I also think the Iron-Blooded Orphans' "ratings crisis" has something to do with how Hunter x Hunter immediately follows it, since Hunter x Hunter has become popular with the Toonami Faithful. So for some fans, Iron-Blooded Orphans COULD be limiting that series' overall audience week after week. Many fans of the franchise would like to see its exposure grow even larger. Some people whom I've talked to believe that it'd been better to flip Hunter x Hunter with Iron-Blooded Orphans, believing that the ratings of the first half of the block would improve (which I get). However, that's assuming that Hunter x Hunter has caught on as much as we think it has. That is something that I always try to be careful about. Just because I find a certain show excellent, doesn't mean everyone else does and vise versa.
So, for me, the question is, has Hunter x Hunter caught on enough to warrant a bump up after Iron-Blooded Orphans ends? I mean, I recall those who believed that with all the long-runners, that Hunter x Hunter would eventually be bumped down. For me, I don't think it'd make much sense to switch the lineup while Iron-Blooded Orphans is on it's final stretch. But if Toonami wants to play the second season (more on that later), I don't think it'd be a bad idea to have it air after Hunter x Hunter, depending on how the lineup looks in the future. But for me to believe that things would have been better would mean that Hunter x Hunter's numbers were DRAMATICALLY higher than Iron-Blooded Orphans. I'm talking an increase of more than 100,000 total viewers and a higher 18-49 rating by around 0.2. Less than that isn't dramatic enough to make me think that things could have been better; it has to be greater than that.
It could also be that because of how well One-Punch Man did when it first aired on the block, that the dips in the audience were more noticeable when going  from the second series to Iron-Blooded Orphans (or even from Dragon Ball Z Kai to the following show). It certainly looks like certain dips are more apparent now with JoJo's Bizzare Adventure (JJBA) following Dragon Ball Z Kai (DBZ Kai) instead of One-Punch Man. One-Punch Man was such a terrific show to have on after DBZ Kai, and it created an incredible one-two punch that Toonami had to have been thrilled with. But it's because of those dips at the top of the block that fans are wondering if the block needs something extra to hold onto viewers. Although the end of the block stabilizes, which makes the overall performance look good. So yes, it'd be nice if Toonami could have its first few shows garner out astronomical ratings, but they have been fine. Their 18-49 ratings are usually pretty good and above average for the rest of cable, which is what matters more, meaning that there is nothing to worry about.
If anything, this could mean that Toonami might pass on airing the second season, depending on the cost. If it's not too expensive for them, then I'd be all for it. Not only that, but having it air later in the block might help out its cause in the future. But I don't believe that Toonami should just walk away from this series. It's been fun and provides the excellent drama and action that many people crave.
So is there a problem with Iron-Blooded Orphans airing on the block? I don't think so, and I've written before that it's been an excellent addition to Toonami. I just think that since it's on before Hunter x Hunter and see's a noticable drop following One-Punch Man and JoJo's Bizarre Adventure, that there's more scrutiny on it for not performing to the numbers that people expected (based on gut feelings). However, the numbers have been good enough, and continue to be fine as we race towards the end of it. I'd be okay if Toonami decided to move on from Iron-Blooded Orphans and not air its second season. But considering how fun this series can be, I hope it will return after it's finished.
C.J Maffris is an editorial writer for Toonamifaithful.com. He has no issues with Iron-Blooded Orphans joining Toonami and think the ratings have been fine since it's arrival. Feel free to talk all things anime and Toonami with C.J on Twitter @SeaJayMaffris