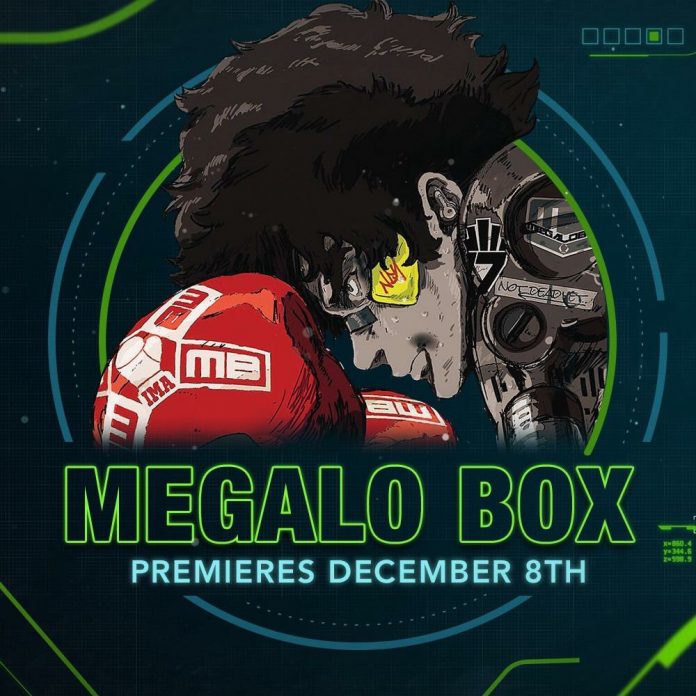 During the Viz Media Panel at New York Comic Con, VIZ and TMS Entertainment have announced that the critically acclaimed anime series Megalo Box will indeed be making its English Dub debut on the better cartoon show beginning on December 8.
Announcement: All new English dub of Megalobox is coming to Toonami on Saturday, December 8th! pic.twitter.com/HW29dsr8ax

— VIZ @ NYCC #1336 (@VIZMedia) October 4, 2018
Based on the classic manga series Ashita no Joe which is celebrating its 50th anniversary this year, Megalo Box is a reinvisioning of the original manga, with an original story that taking place in a futuristic setting and featuring new renditions of characters from the original series.
Megalo Box ran in Japan from April 6, 2018 to June 29, 2018 and was also simulcasted on Crunchyroll, and became a big fan favorite during the spring 2018 anime season during the 13 weeks it has aired. With its acclaimed music, animation, and story among other things, it was highly requested by fans for Toonami to eventually air the series.
The Plot Summary (via ANN) is as follows:
In the not too distant future, boxing has become a sport enhanced by "Gear," machine exoskeletons worn over the shoulders and arms to allow boxers to punch farther and harder than before. Known as "Megalobox," the sport is popular as both a regular sporting event and as one during which underground bets are laid, with dramatic differences between the fanbases. Junk Dog, a young Megaloboxer, is struggling both to make a name for himself in the underground fights as well as with whether he's really happy with his current situation. When he hears that the upscale Shirato Group is sponsoring a worldwide Megaloboxing tournament in a special arena, he's largely ambivalent, seeing it as both not worth it and beyond his grasp. But he's getting tired of the rigged fights he's forced to participate in. Then he encounters Yuri, the reigning champ of the sport, and might change his mind.
Announcement: We're stepping into the ring! VIZ has acquired Megalobox! More info to come. pic.twitter.com/t6Uf3DJ98w

— VIZ @ NYCC #1336 (@VIZMedia) July 5, 2018
Megalo Box's timeslot on the schedule is yet to be determined and the English Cast is yet to be announced. We will let you know when more info on Megalo Box's airing becomes available.
What are your thoughts on Megalo Box joining Toonami? Let us know by commenting blow or directly on our social media.