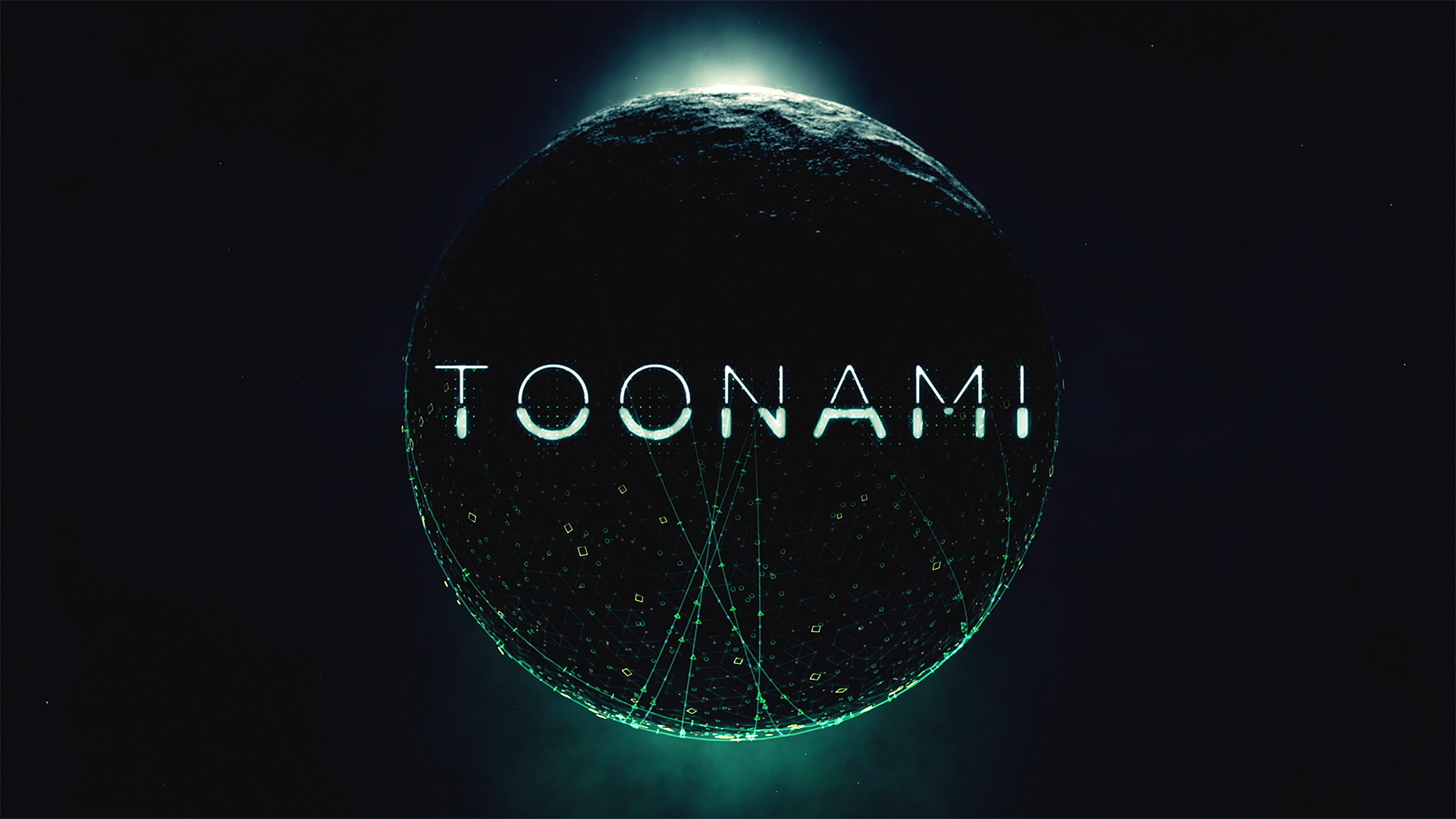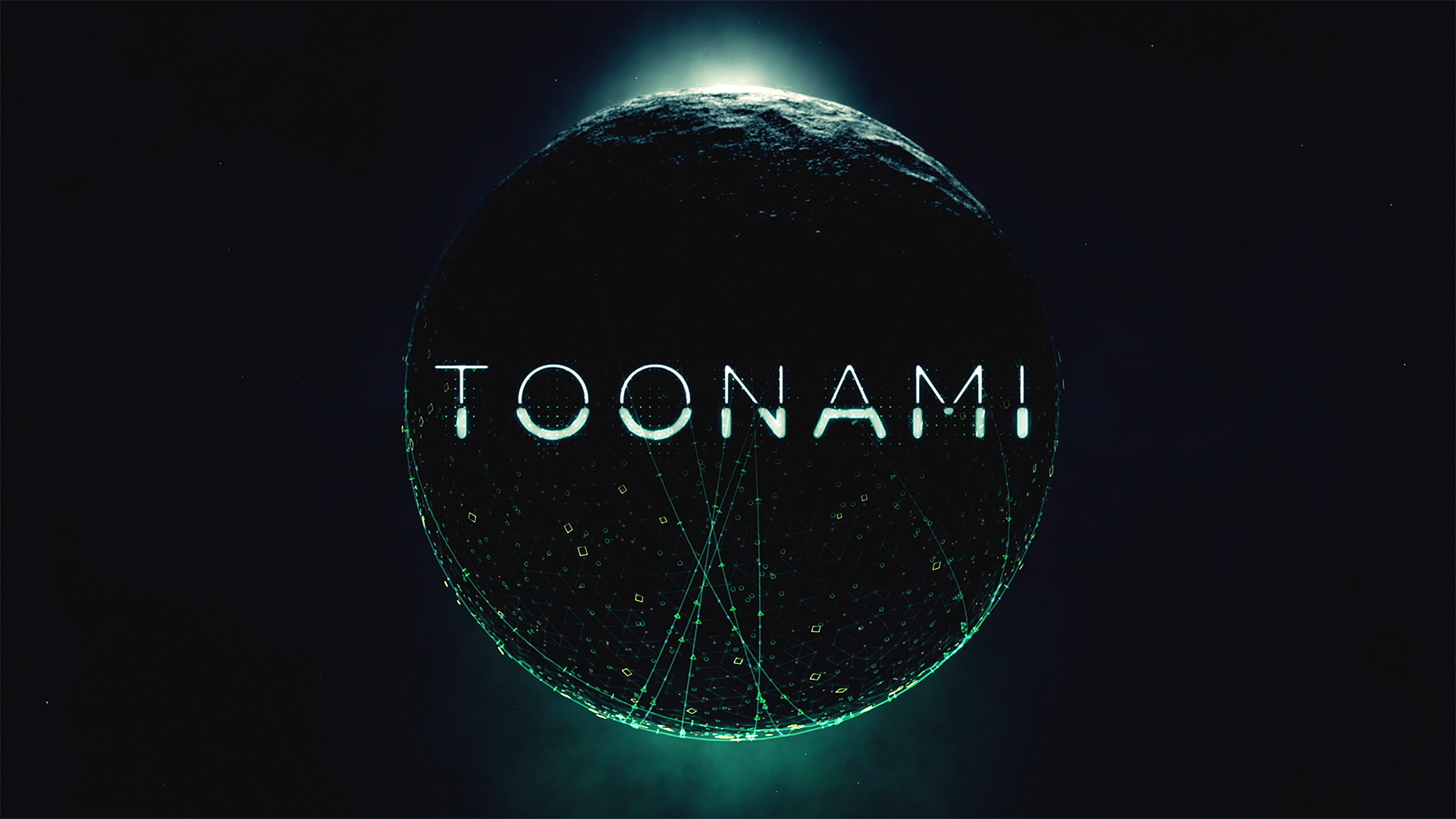 As many of my readers are aware, Toonami will be celebrating its 20th anniversary this Saturday. It truly is an incredible accomplishment considering how tough the television business can be. The fact that action cartoon fans have been able to call this block home has made this milestone special for everyone. After all, it might not be around for another 20 years (scary thought, I know). But it's amazing looking back at how my love for action cartoons, anime, and everything else in between grew all thanks to a simple cartoon block.
20 years! Whoohoooo!!! Only #Toonami @Clarknova1 @stupidgill

— Steve Blum (@blumspew) March 17, 2017
I didn't know what to expect when I first tuned to Toonami. My only exposure to cartoons were family friendly ones on Nickelodeon. Which at the time, never had an anime air. The most action cartoons I had a chance to see were the shows on Toon Disney (Chip and Dale Rescue Rangers, Mighty Ducks, Darkwing Duck, etc.). Then comes along Kids WB and Fox Kids/Jetix. While they had your typical American action cartoons that I enjoyed watching, I stumbled across a different type of animation that blew me away. Of course, I'm talking about anime. It was art that I had never seen before and quickly became my favorite shows every Saturday. I couldn't wait to see Pokémon, Digimon, Card Captors, and Medabots (just to name a few) every Saturday. I looked forward to the next chapter every week. It became my world and something I wanted to see more of. Although it was hard to find more anime for me to watch since I didn't have all the channels that would air it. At the time I didn't have Cartoon Network in my house and didn't realize that there was a block dedicated to showcasing some of the best action cartoons and anime on the planet to help my need for more.
Once Cartoon Network was available, the shock and wonder that came over me when I was first exposed to Toonami it was a treat (something that I'm sure fans of the block can remember feeling). Toonami quickly became a favorite in my house. I couldn't get enough of it. The action, the drama, and all the cool shows I couldn't believe were around. Unlike how the anime scene is today, I did not know of all the cool series that were available in the U.S. Seeing how Toonami kept finding excellent shows, my view of anime broadened from all kinds of shōnen to space odyssey tales. I couldn't wait to catch the latest episodes of Dragon Ball Z, Outlaw Star, and Gundam Wing (a few examples). They were shows that I was not used to and opened my eyes as to what I enjoyed in entertainment. Anime was here to stay, and it was thanks to Toonami for strengthening my love for something I never really thought I'd see.
https://www.youtube.com/watch?v=qxA2keJPJ6s
That has always been the goal for Toonami. Introducing viewers to great series, they might not have heard about. If it wasn't for them, I doubt I'd even give anime a second thought. It was due to their choices of series to air, that made me enjoy this genre more than I care to admit. But the best part is that Toonami did this for many kids, teenagers, young adults, etc. You ask current voice actors and inspiring ones; they always enjoyed catching Toonami when they could. Same for those who work at anime companies here in the U.S. Toonami was the spark that turned their interest into something tangible and attainable. They were able to cater to a large audience who wanted more cartoons than what was typically shown in the U.S. Toonami became the only place to go to, to see just how much is out there when it comes to animation. A trip that fans like myself have been so thankful to go on.
However, Toonami is much more than just showing fans a bunch of action cartoons. The ever friendly hosts TOM and SARA were right along with their fans, watching the series we became so fond of. It gave the block a sense that you were with a ton of friends, eating snacks, and watching great television together. TOM became the chaperone and role model for many fans and looked at as the huge figure in the Toonami community. He taught us valuable lessons about anger, respect, friendship, all kinds of values parents would want their kids to learn. TOM speeches are some of the most inspirational words you can ever find for anime fans. It made watching Toonami a lot more important to me (and possibly others) because I wouldn't want to miss some important lessons from TOM. It felt at that time, the words he told Toonami fans were things that we needed to hear the most. You just don't get that on a block back then or now. Not when there were Saturday morning cartoons, not on other blocks, not on any other channel, simply just Toonami.
Of course, their selection of programming kept fans tuning in. But it's truly marvelous at how Toonami was able to keep fans talking about it once it was over. Sure, people would enjoy talking about the latest Dragon Ball Z episode, but the block was able to hit gold with other directions they made. More specifically, all the trailers and promos they cut together. It was their trailers that kept me interested in the block while it wasn't on. I'd say that was more apparent back when Toonami was off the air from 2008-2012. Seeing some of the projects, they've created in their music videos left me speechless, and had me quickly go to YouTube to watch it again and again. Whether it be a music video, a promo for a show acquisition, or lineup promo, Toonami has never disappointed me when a new trailer has aired. I certainly have my favorites, but the product that is provided in those videos are some of the most enjoyable things I can watch on the internet. You can find them easily, and the number of views is astronomical.
It was if Toonami was able to see into your very soul and find the right music, the right line, the right picture to convey all types of feelings that their fans might be going through. They were only a few minutes, but the overall production felt like you were watching a feature film. And what's even more impressive? They haven't lost their touch. Even now, Toonami continues to produce hit music videos again and again. It gives old fans that nostalgic feeling while giving new fans an experience of a lifetime. These videos have inspired fans from the early days of Toonami, and I hope that continues to now. The promos they produce might have become as anticipated as their next series acquisition.
What's even stranger to me is how Toonami did end in between this 20 year period. All the way back in 2008, it went out with a bang. I can't imagine the angst and frustration when it was finally pulled. Those had to feel like the dark ages. Some found other places to get their fix of action cartoons (such as Adult Swim Action), but for a while, there wasn't a place to satisfy that craving of fantastic action cartoons quite like Toonami had during its prime. Other stations can try their hardest, but nothing was able to feel quite like Toonami, something that was cherished by so many people still today.
Four years past and the power of social media was put to good use in bringing the beloved block back. Adult Swim gave fans a special April Fools schedule, bringing back Toonami for a day! It must have been one of the biggest surprises the network has been able to pull off. The hashtag was created, #BringToonamiBack, and the tweets came flying when the block aired. Voices were heard loud and clear. Adult Swim knew that fans wanted the greatest action cartoon block back. Nostalgia is a powerful sense to tap into, and fans of action cartoons needed a place to call home once again. The impossible dream became a reality, Toonami was back just the way everyone remembered. This revival should and forever be the greatest accomplishments that Toonami fans have.
It's even funnier considering I was completely late to the party. During my time in college, my interest in anime and cartoons diminished to where I wasn't seeking out any anime. It was not until Soul Eater entered the picture (as well as some pushing from my brother to get back into One Piece) when my love for anime was reinvigorated. Not to mention my complete and utter shock to hear that Toonami was once again back on the airwaves! I'll admit I was skeptical at first, but rest assured, the first time I saw Toonami (again) in 2013, felt just like it did when I discovered it for the first time. The smile on my face was large, and I couldn't wait to get back into it. And while it still had all the nostalgic feelings due to the packaging and what not, Toonami grew up alongside its fans due to the types of shows they were airing. You couldn't get a series like Deadman Wonderland or Kill la Kill to air during the Cartoon Network days. That's what makes this version of Toonami great. Instead of just trying to attract a new crowd of younger fans to the block, they kept in touch with their older ones to return as well. That way, fans like myself didn't feel left behind. It's not child's play anymore.
It has become a lot more important nowadays as well. Besides Disney XD's anime block, there isn't anywhere to go to watch anime on television. If someone doesn't have the resources to stream or buy DVD's, then all that's left is Toonami. Even with all the legal streaming websites available, some fans aren't able to buy any subscriptions. Thus making Toonami the only place to go to find anime. Even after all these years, it's still the best place to go to watch action cartoons. The lure of exclusivity might have vanished with all the streaming websites (pertaining to anime), but if you can't use them, then Toonami is the only resource that is available.
I look forward to how Toonami responds to ever-changing market in television. Anime is being produced and broadcast (streaming websites) at such a speed that it feels unreal. Now, Toonami is competing with streaming companies which could pose a problem down the road. How will they combat the instant gratification fans are getting now with simulcasts and even broadcast dubs? I believe they are already working around that with Toonami producing original content like season five of Samurai Jack and two new seasons of FLCL. If they both perform well with ratings, that could mean that more original programming will be made for Toonami. To go along with that, Toonami has been fortunate to land both a world premiere dub and broadcast dub with Space Dandy and Dimension W respectively. Maybe that means that down the road Toonami, FUNimation, and Crunchyroll can work something out, where the rights of a show are purchased for Toonami to air it before anywhere else! Adding another element of exclusivity might be in their best interest. I can't say I know for sure, but it's fun to think about what will happen next.
https://twitter.com/Clarknova1/status/842183764310552576
Toonami is a part of my childhood that I never want to lose. I have such fond memories watching shows on the block with friends and family, and I know I'm not alone. Many anime fans will say the same that it was Toonami that helped spark their love for anime. From fans such as myself to prominent figures in the anime industry today, Toonami was the best place to go to for action cartoons. I've been inspired to do more thanks to the messages and music videos they produce, all while I'm being entertained in a way that felt special. Now, the block has grown with its fans, yet the feeling is still the same. Toonami looks to be just as strong as its ever been, meaning that fans should expect a lot more quality time with TOM and SARA. Thank you Toonami for the 20 years you have given to all of the Toonami Faithful's out there!
C.J Maffris is an editorial writer for Toonamifaithful.com. He couldn't be happier at Toonami's accomplishment and hopes for many more years of Toonami down the road. You can follow C.J on Twitter @SeaJayMaffris