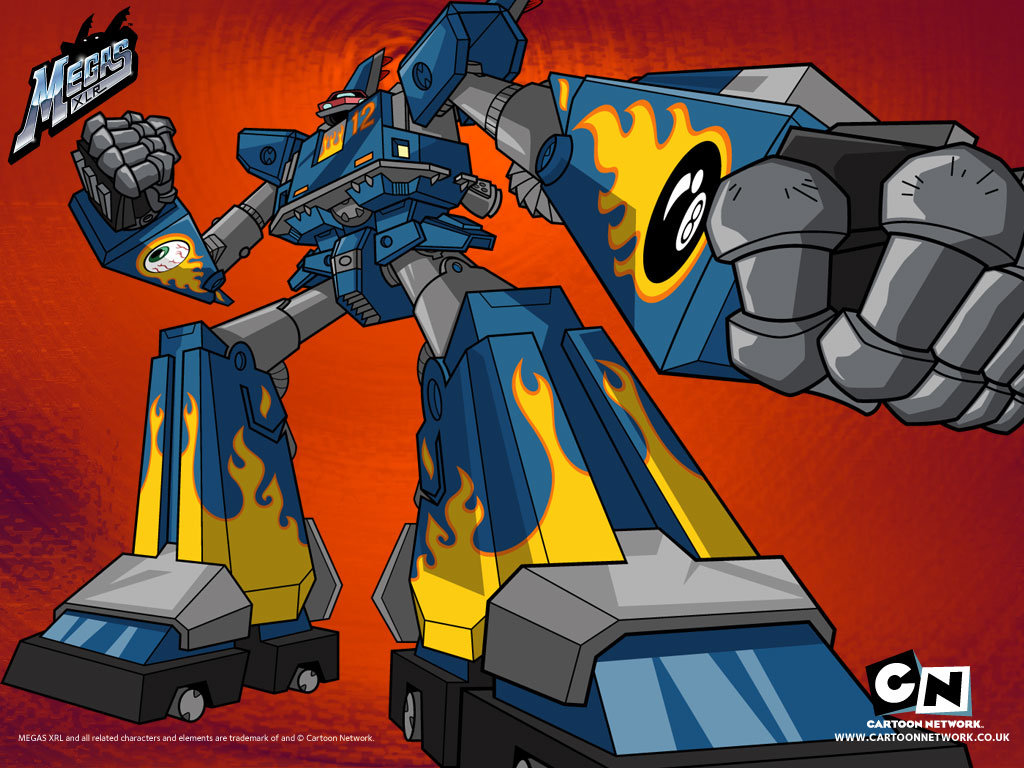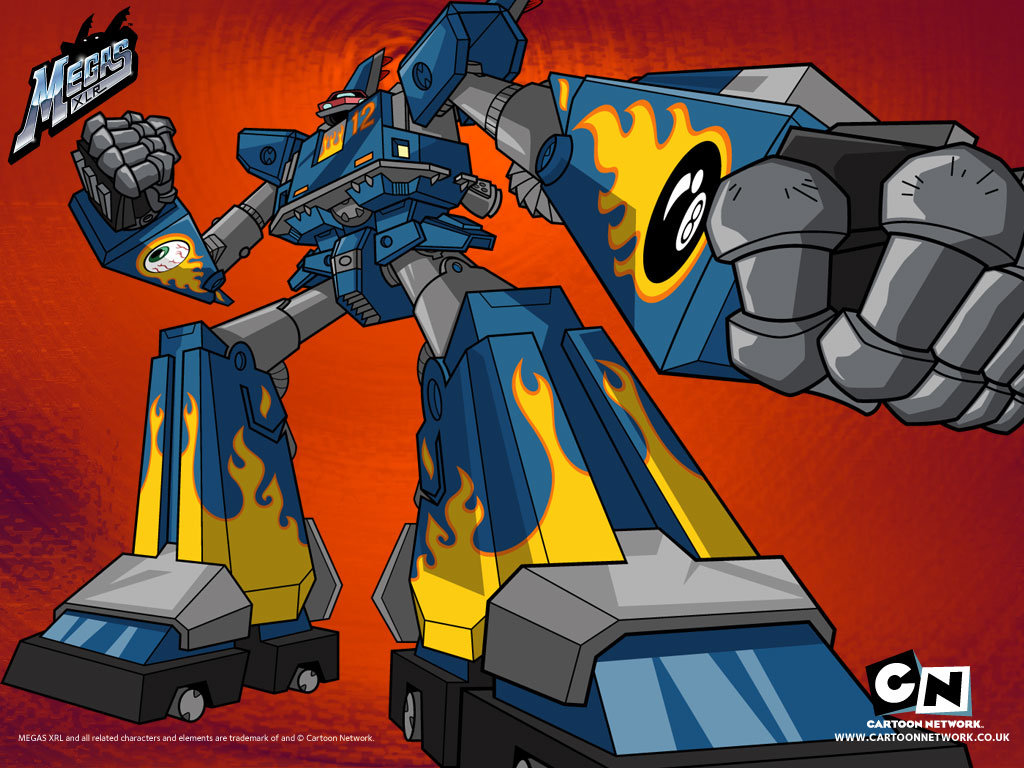 There's a phrase that has become familiar from the show Megas XLR; "chicks dig giant robots." Just like in baseball (chicks dig the longball), the mecha genre knows how to bring in a vast viewing audience. Mecha has been viewed as a gateway into anime and has a special place in fan's hearts. However, the one thing that has been missing on Toonami is giant robots. Toonami Faithful Podcast regular Darrell Maddox has been hoping and praying that a mecha show will arrive after Akame ga Kill finishes its original run. In fact, the whole gang at Toonami Faithful Podcast wants a certain Gundam show to make its appearance sooner rather than later to fill that void. Since it's been awhile since giant robots have invaded Toonami, could it be that the genre is losing its mass appeal with the Western audience?
The last mecha series that Toonami aired was back in 2014 when Gurren Lagann joined the block. It feels like a long time since Simon, Kamina, and Yoko were going to battle on the action block. I, like many others, was pumped that "Team Dai-Gurren" was coming to Toonami, since the entire story was so captivating. A lot of fans have called it one of the best shows they have ever seen (let alone the best mecha series they've watched), making it a stellar selection on Toonami's part. Another great aspect of the show was that more diversity entered the lineup. I don't just mean with its genre, but it added another dubbing company into the mix (Aniplex USA). So Toonami had Aniplex along with Viz Media and Funimation in the lineup, which I am always a fan of (having more than just two companies represented).
For those who might have missed its original run, they should look into watching it (legally of course). There's a little something for all anime fans with everything that Gurren Lagann brings to the table. It has all the expected "giant robot" action, but it also had some touching moments with great character development throughout the story. Plus, it produced some of the most well-known quotations about motivation and friendship. This series is the complete package. It made a ton of sense for Toonami to acquire the rights to broadcast it back in 2014. Thanks to Gurren Lagann being broadcast, long-time fans experienced a feeling of nostalgia, since Toonami and giant robots are synonymous.
Giant robots have always frequented the lineups, even back during Toonami's Cartoon Network days. When Toonami began airing shows in 1997, Voltron was one of the first shows in the lineup, thus setting the tone for other mecha shows to be aired later. Toonami has/will be a gateway for Western fans to view anime, and mechas have been looked at as an entry point for new anime fans, making the two go together seamlessly. It wasn't just Voltron either; fans were able to watch some excellent series like Gundam Wing, G Gundam, and Neon Genesis Evangelion on Toonami. There have been many mecha series showcased, which is why it's such a fan favorite amongst the "faithful's" out there (which includes the staff at Toonami Faithful).
Since mechas have been missing from Toonami, it makes me wonder if the genre has diminished in popularity. It is one that has been produced over and over again. Repetition, if done poorly, can make even the biggest fans turn away from the genre altogether. That situation, in turn, makes it difficult to attract new fans to mecha anime. I don't think that's the case, considering that newer mecha shows continue to be produced. However, some of these that are owned by a North American company haven't been dubbed (or aren't planning to be dubbed), which makes it difficult for them to gain a larger audience. Without a series being dubbed, there isn't a chance that Toonami will air it, plain and simple. So maybe the reason there haven't been any new mecha shows on Toonami is because it's slim pickings, due to a lack of dubbing, or lack of a built-in following.
So could that be why it's been over a year since a mecha show rejoined the lineup? I believe the genre is still marketable and would still be popular considering that more Gundam series have been and are still being produced. While the "getting trapped in a game" genre seems to be the most popular one at the moment, giant robots haven't completely lost their overall luster when new mechas appear on Crunchy Roll or Funimation.com (Heavy Object, Mobile Suit Gundam Iron-Blooded Orphans, and Schwarzes Marken, for example). When talking about a giant robot franchise, there are more markets that just an anime series. I've written before about how amazing it would be if fans could "pilot" a Gundam, after seeing a video of an arcade game in Japan. There are museums in Japan dedicated to the Gundam franchise. Plus, there are a ton of products involving Gundam models and toys, which gives the genre, even more, mass appeal. Not every giant robot series is a Gundam series, but because of how well-received the Gundam franchise is, (and with all of their products) fans will very likely check out a different mecha series.
Critics have written that the appeal of the "getting trapped in a game" genre is due to how many anime fans probably wonder what it's like to be stuck in a video game. It certainly does sound fun, unless you die. However, traveling into space is the original fantasy of many people, and this started well before video games became what they are today. Just look at the turnout for the new Star Wars film and how popular Star Trek still is. Traveling into space has been considered one of the most popular fantasies a person can have. So watching a series where space travel is possible (with cool looking giant robots) make the genre more appealing to a wider audience.
I have theorized that the choices Toonami have (in the mecha genre) are slim. So are there any other shows out there worth picking up if the staff plans to add a mecha series later this year? Naturally, the big show a lot of people talk about is Mobile Suit Gundam Iron-Blooded Orphans. An English dub is being made as you are reading this article, meaning that Toonami could look into it soon. While my hopes of Iron-Blooded Orphans getting picked up seems fleeting (mostly due to cost and the company dubbing the series), there is always hope that the action block has the funds to be able to broadcast the series. The show has accrued a large audience and many are enjoying how the show is unfolding this season. This means that if Toonami ends up showing it, the block would be able to cash in on Gundam's popularity. If that does happen, I would expect a huge jump in ratings.
However, there are some other shows that could join Toonami's lineup besides a Gundam series. Funimation hosts a few older mecha series, like Gun x Sword and Aquarion, which would be interesting choices. Not to mention that Heavy Object is getting a broadcast dub, so it could be another title that Toonami would have an interest in at a later date. Sentai Filmworks has quite a few mechas that have been dubbed, such as Majestic Prince and Nobunaga the Fool, which would also be excellent choices for Toonami. I'm also inclined to mention Aniplex USA's title Aldnoah.Zero as a replacement for Akame ga Kill. But due to Netflix showcasing the first 12 episodes of the English dub, I'm not sure what the legal ramifications would be for Toonami to air it (if it's possible). It isn't a "Netflix Exclusive" like Knights of Sidonia, but I'm not exactly sure if Toonami could broadcast it. I wouldn't put any of these shows on the same level as Iron-Blooded Orphans, but at least, it would give fans of the mecha genre something to look forward to.
I do think the phrase coined by Megas XLR, "chicks dig giant robots," is as strong as ever. The belief that mechas should return to Toonami isn't going away and should be taken seriously by the executives. Fans enjoy watching all kinds of space travel/battles that occur in these types of series. With the recent advances in animation and graphics, fans would be taken on a spectacular ride. I wouldn't mind a new mecha series with the same kind of quality as "Knights of Sidonia" to join the block. That would feel like Toonami is whole again, and I would welcome any mecha show with open arms. It would certainly help to bring back a genre that hasn't been represented in a while and could entice fans to stay up and watch more of Toonami's lineup. It just doesn't feel the same without robots punching and blasting each other on a block that has marketed it since its beginning. Space has been the place to be for Toonami and their fans, so bring on the robots!
C.J Maffris is an editorial writer for Toonamifaithful.com. Is there a mecha show you really want to see on the block? Feel free to leave a suggestion in the comment section, or discuss it with him on Twitter @SeaJayMaffris