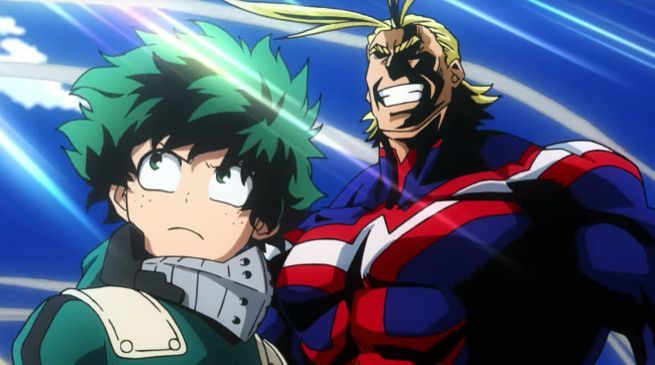 via Studio BONES
The mystery on if Toonami would debut an English dub premiere of My Hero Academia was answered this week. Toonami posted on their Facebook page that the English dub of the popular shōnen series is still facing delays amid the COVID-19 pandemic. However, the block decided to fill the time in an interesting way that should get a lot of interaction from viewers.
On their Facebook page, Toonami asked fans to suggest their favorite episode of My Hero Academia. The ones with the most responses will broadcast on the block as FUNimation continues to do what they can to finish production on the last two episodes. Toonami also mentioned that there would be multiple episodes chosen, leaving many to speculate that this delay will take even longer than expected.
As frustrating as this may seem to fans, FUNimation and Toonami are doing all they can to continue bringing fresh content on the block. Sadly, the recent coronavirus pandemic has made scheduling and deals challenging to happen. All fans can do is be patient, and hopefully, no one vital to the production of this series is sick. Toonami Faithful will continue to keep you posted whenever there is a new development involving My Hero Academia.
______________________________________________________________________________
Update: 6/11/2020 5:45 p.m.
Toonami announced the episode of My Hero Academia that will air this upcoming Saturday. Episode 49 titled "One For All" was the most popular episode voted on by the fans and will once again air on the block.
What are your thoughts about Toonami letting fans choose what episode of My Hero Academia will get to air? Tell us in the comment section below or on our social media pages!
Don't forget to check out the Toonami Faithful Podcast!