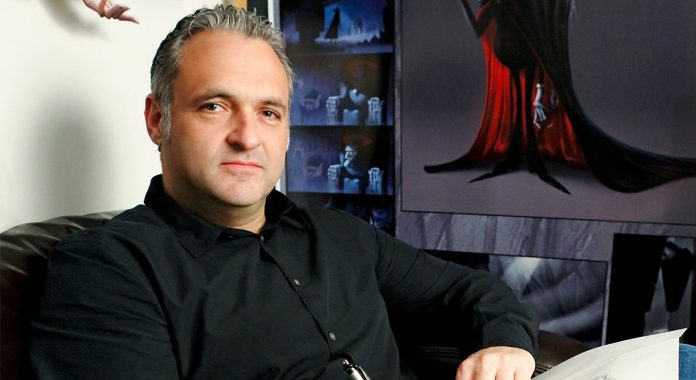 Recently, I had the chance to speak to Jason DeMarco about FLCL and other Toonami related things. You can listen to the interview now by using the player below.
One thing that made this interview trend was that Jason mentioned that Toonami was working on 3 original shows right now. Two of these shows are anime and one is an American Action Cartoon. My thoughts directly went to Sym-Bionic Titan as the show never truly got finished. Interestingly enough, Jason said they weren't working on that, but maybe Genndy might want to do an original series instead. To be honest, I didn't think Jason literally meant Genndy did and was working on show until yesterday, when we found out that Cartoon Network filed for a trademark for "Genndy Tartakovsky's Primal." Thanks to the investigative skills of @CNSchedules on Twitter, they found this link to the trademark.
The Cartoon Network, Inc. has filed a new TV show trademark: "Genndy Tartakovsky's Primal". https://t.co/yU6NcLj9zx

— CN Schedule Archive (@CNschedules) June 16, 2018
Now you may ask why Adult Swim didn't file for the trademark and or does that mean it will only be on Cartoon Network. If you noticed with Samurai Jack, Cartoon Network studios was directly involved in the last season even though it played on Toonami/Adult Swim so I see this as Cartoon Network Studios getting the trademark to be made there and then playing on Toonami/Adult Swim. Also, Jason heavily implied this in the Tweet below.
😎

— KING ATOMSK DEMARCO (@Clarknova1) June 16, 2018
Whatever the case, I'm excited for this new series called Primal with Genndy at the helm. What do you guys think? Let us know in the comments below.