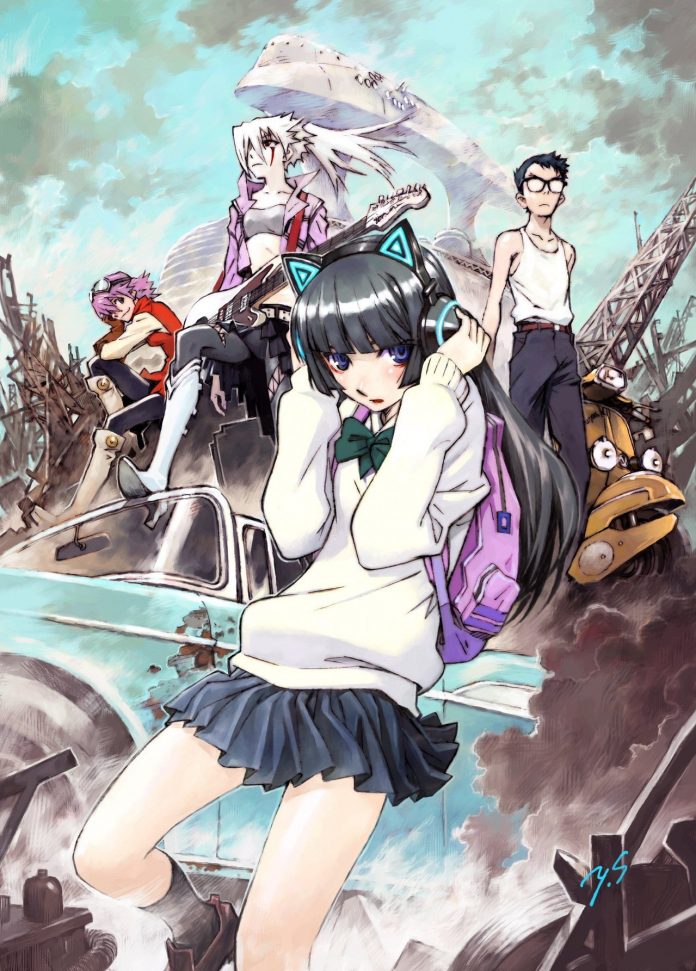 Last week, Toonami had released a trailer for the upcoming seasons of FLCL, along with an announcement that FLCL 2 Progressive will make its debut on June 2 at 11:30 pm while FLCL 3 Alternative will debut sometime in August. On late Sunday night/Monday morning, Production IG revealed more info by announcing the English cast list on the FLCL Twitter account.
As previously mentioned, our main character Haruko will once again be voiced by Kari Wahlgren, whom will be joined a new cast of characters, who's voice actors can be seen below:
FLCL 2 English Cast
Haruha Raharu: Kari Wahlgren
Jinyu: Allegra Clark
Hidomi: Xanthe Huynh
Ide: Robbie Daymond
Mori: Jon Allen
Marco: Yuri Lowenthal
Aiko: Christine Marie Cabanos
Hinae: Julie Ann Taylor
Marurao: Jason Griffith
Eye Patch: J. David Brimmer
Tonkichi: Steve Kramer

— FLCL USA Official (@FLCL_USA) March 26, 2018
FLCL 3 English Cast
Haruko: Kari Wahlgren
Kana: Megan Taylor Harvey
Pets: Marieve Herington
Hijiri: Erica Lindbeck
Mossan: Marianne Miller
Sudo: Patrick Seitz
Sasaki: Max Mittelman
Aida: Ben Pronsky
Bunta: Erick Abbate
Yoga: Steve Blum
Kitaki: Erica Schroeder
Kanda: Ray Chase

— FLCL USA Official (@FLCL_USA) March 26, 2018
More info to be posted as news develops.
What are your thoughts on the recent news? Let us know by commenting blow or directly on our social media.