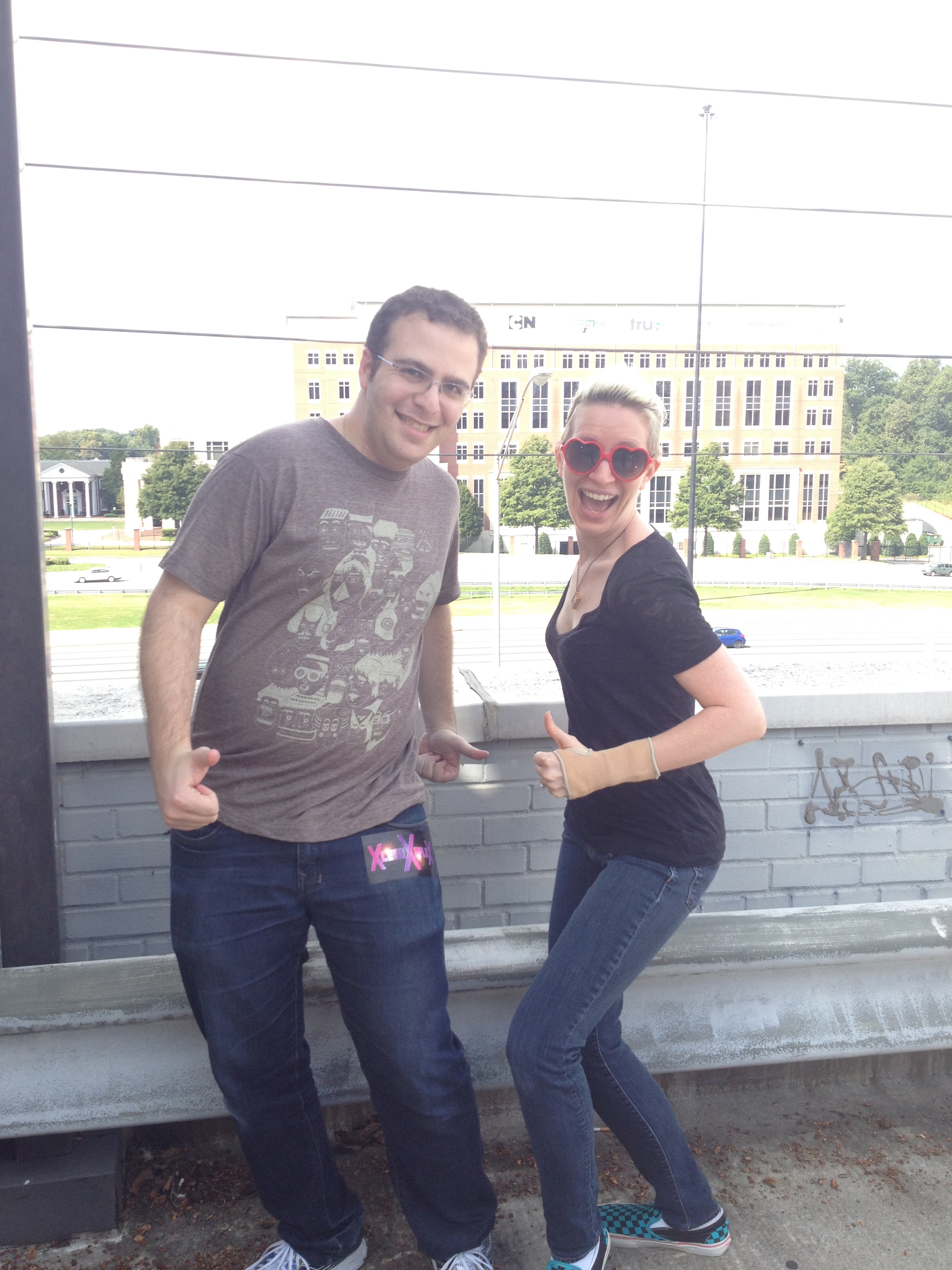 I'll be honest, I don't even know where to begin. This podcast has grown in such a large way that I did not expect that I did not think it would become such a huge part of my life. But here we are, nearly 100 episodes and 2 years later. We've done tons of interviews, panel recordings, topics, articles, and overall content that must add up to hundreds of hours of blood, sweat and tears. I'm still amazed when I look back at the show and think about all that we've been able to accomplish with very little compromise. That is unheard of for a show that has no money to work with. I've enjoyed it all, despite the frustration and difficulties that we've had to bear to bring you content.
Over the last weekend, I got to hang out with the Toonami people…AGAIN. It's not even such a new thing for us anymore, and that's because of you guys. You who kept listening to our show, supporting our efforts and encouraged us to do our best in bringing the best Toonami content on the planet. Without you cheering us on, we can't do a damn thing. From the bottom of my heart, everyone who has ever listened to the show, thank you. The audience makes this all work for us, and we couldn't ask for a better one. I got to meet a lot of you over the weekend, and the words of kindness directed my way will never be forgotten. Yeah, we screwed up and made mistakes along the way. Everyone does, but you guys were understanding and just wanted the best that we could deliver. A lot of you feel like you know me from this show, and that warms my heart that you all can just talk to me on Twitter. Hearing things like this podcast about a silly little cartoon block on TV helps them make it through the day is stunning to me.
So, a bit of a running joke on the show has been my wanting to work for Turner, or FUNimation or just one of these companies. We've poked fun at this here and there, but this time it's no joke. I'm moving to Atlanta and working for CNN.
The opportunity is amazing, and I'm sincerely humbled that I was picked and I can't wait to finally make the move. I have been dreaming about working at Turner since I was very young and to see it come true still hasn't hit me yet, as if I'm still dreaming. But it's happening. I'm going to work at the CNN Center in Atlanta.
However, my hours are going to be absolutely insane! CNN is a 24/7/365 around the clock operation. I need to be ready at a moment's notice to come in and work, even on weekends and holidays! I'm ready to do that, but that doesn't leave much time for me to do the podcast.
And then there's the other elephant in the room. CNN is a Turner property. Toonami is a Turner property. I will now be a Turner employee. It's probably not wise for me to discuss a Turner property on a show like ours as publicly as I have. There's plenty of potential conflicts of interests that could arise from such activities.
Which brings me to the reason for this letter. The 100th episode of our show, will be my final episode as host and producer.
Walking away from this show I made from the ground up with my friends is one of the hardest things I've ever had to do. The memories I've made will be cherished forever! I want to thank the staff for being the coolest people to work with. I want to thank our audience for their love and support.
Until we meet again… you know the rest.
-Jose Argumedo
Host And Producer Of The Toonami Faithful Podcast
Twitter: @Jose_CNN
Tumblr: jeargumedo.tumblr.com