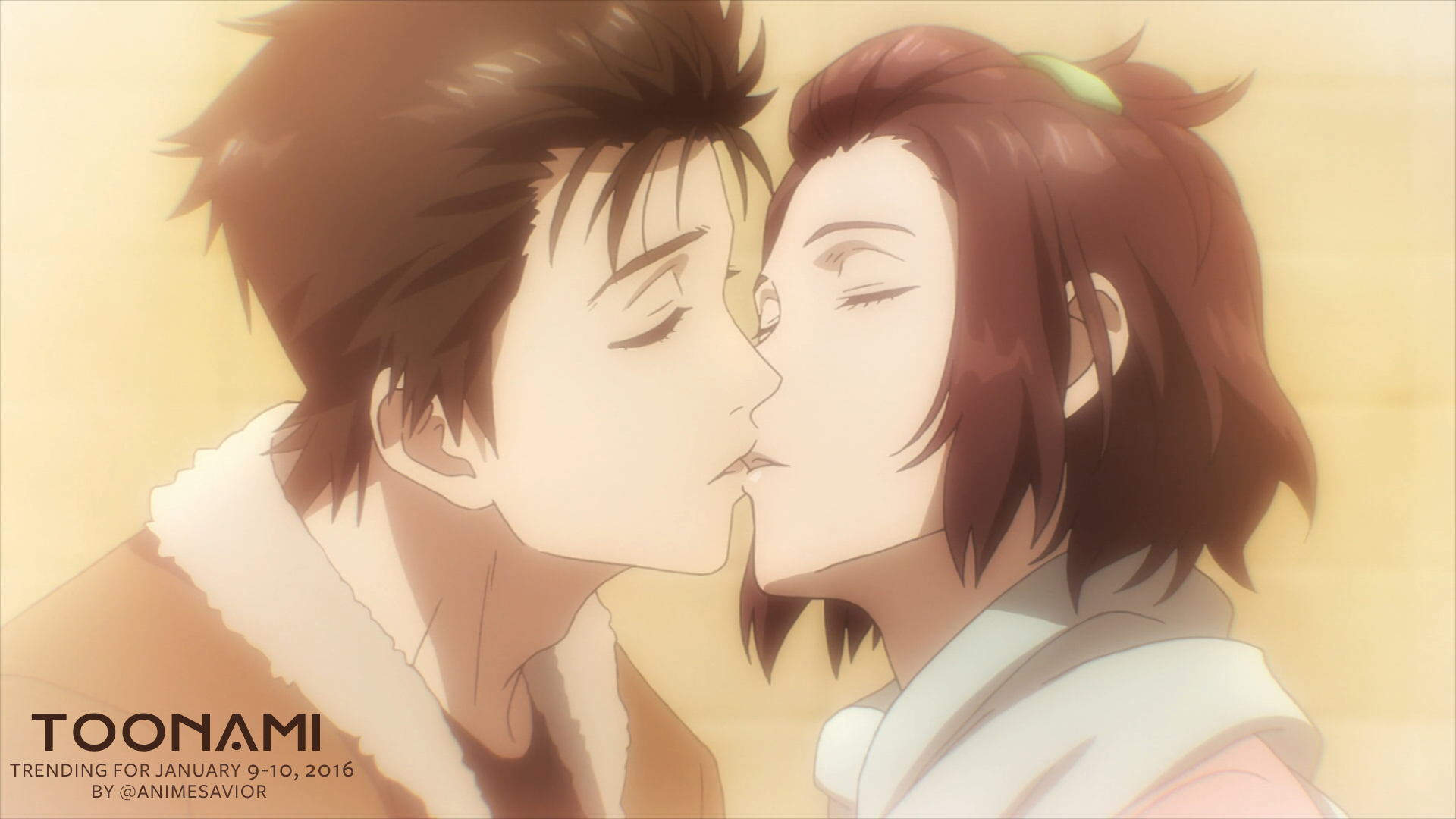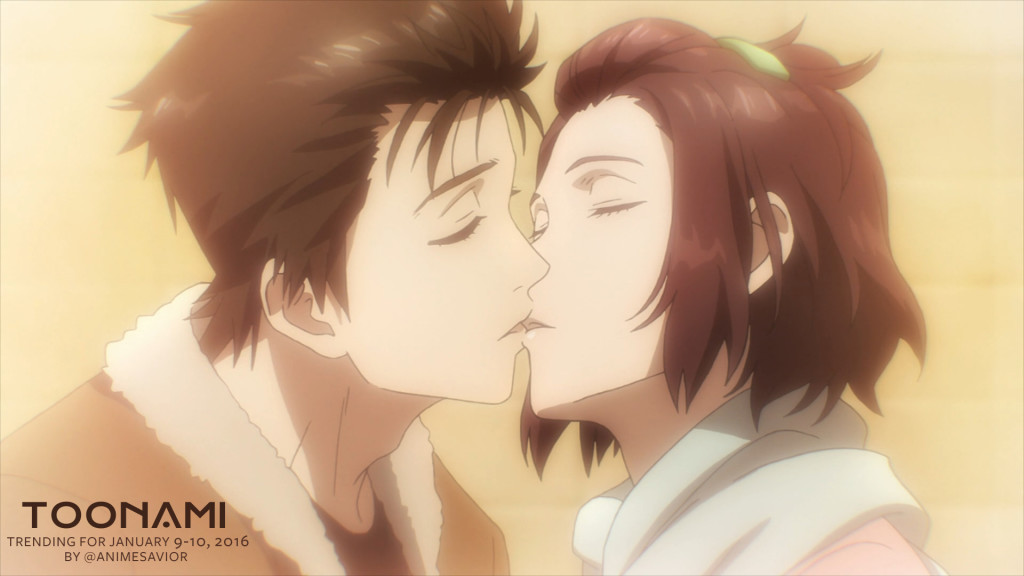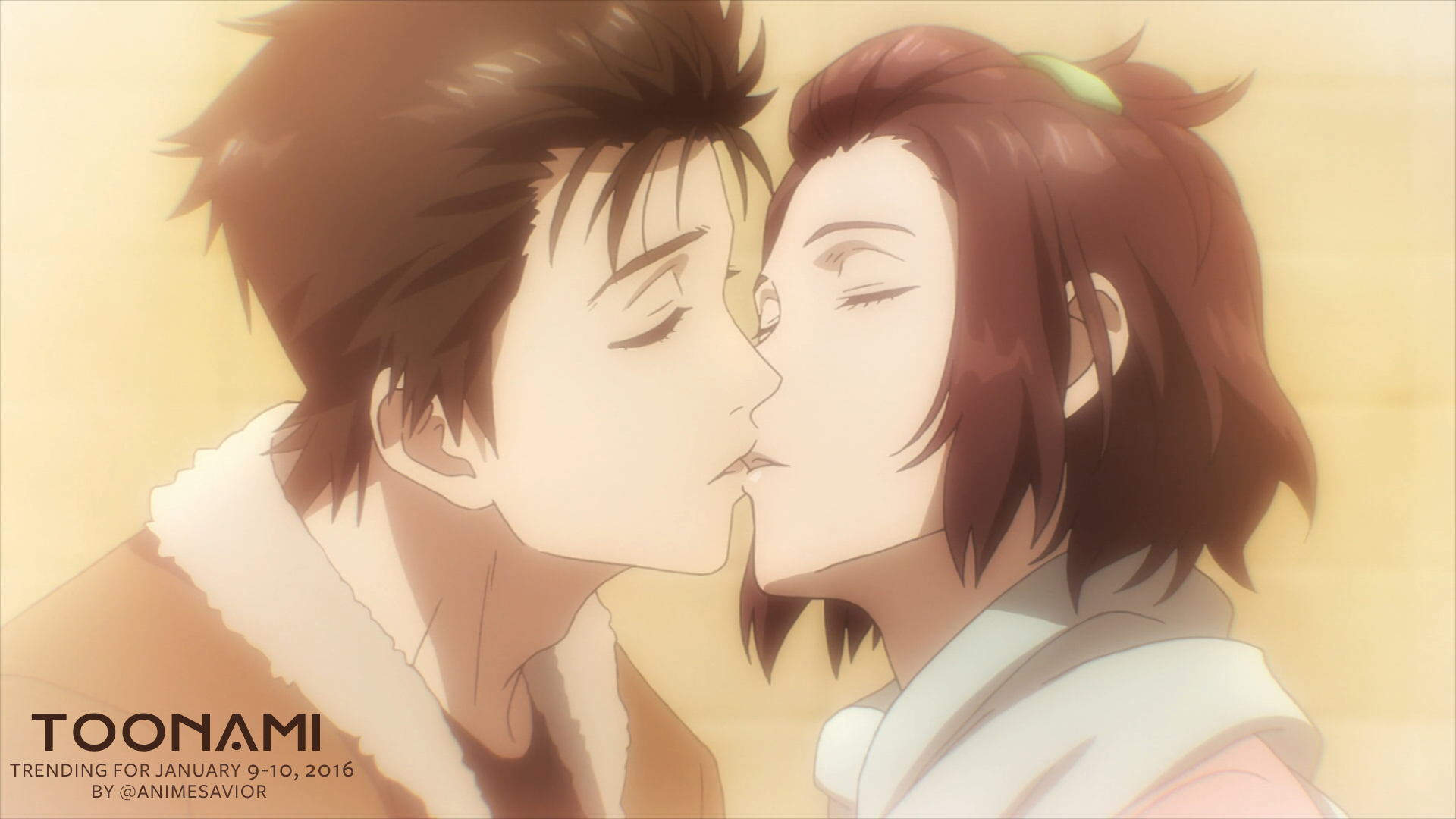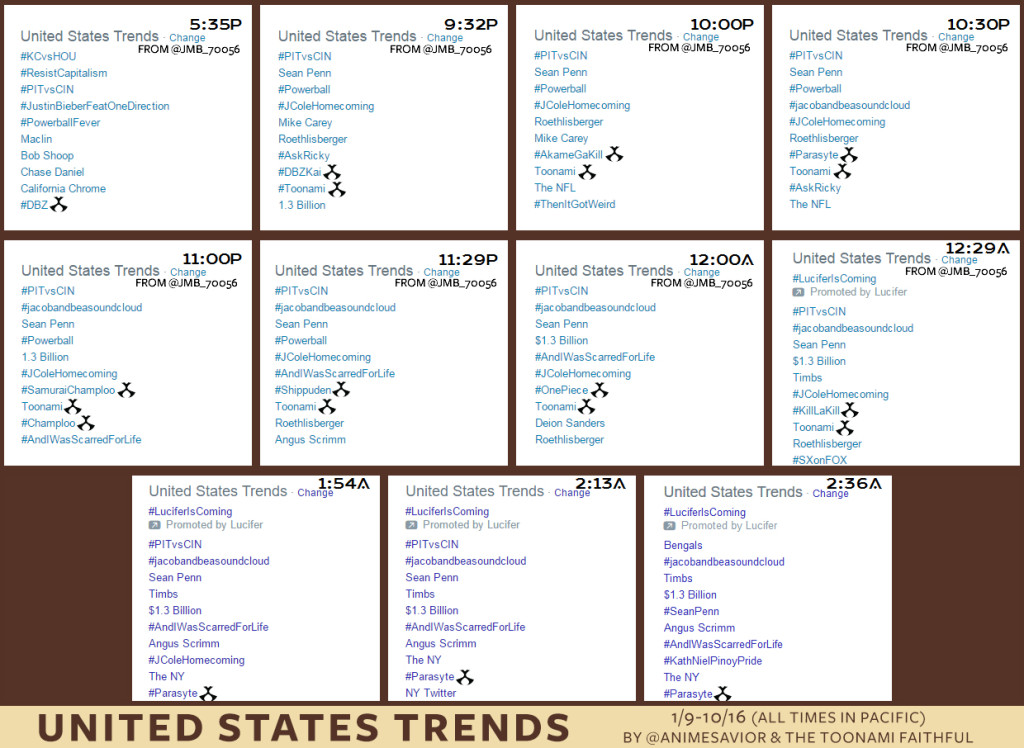 "Sometimes, it's like my body is being torn apart. But then the sensation goes away. That's when I feel like a part of Migi really has merged with me. But I really do like Murano. I care about her more than anything. And there is one thing that I'm absolutely sure of, that feeling that comes from my heart. When I'm with her, it makes me wish Migi would just stay asleep. Stay asleep, forever."
–     Shinichi Izumi, Parasyte (Ep. 11)
The Toonami Trending Rundown for January 9-10, 2016. A good night for trending as every show had managed to trend in the US during their respective East Coast airings, in addition to #DBZ during the encore presentation, #Champloo in addition to Samurai Champloo during it's East Coast airing, as well as #Parasyte during it's West Coast airing. No character or in-show content trends to report, however.
Little note regarding Akame ga Kill, in that next week's episode (Episode 19) is when the anime begins to diverge from the manga's storyline. Stick around to see how it ends, of course, but for those that wish to check out the manga as well, Volume 8 to my knowledge is where the "transition" begins to happen. Of course this is occurring because the Akame manga is continuing to this day, and the producers opted for a "Gecko Ending", a la Soul Eater and the original Fullmetal Alchemist.
Other than that, tune in next week as DBZ Kai showcases the penultimate episode of the Frieza saga, among other great moments. Until next week, enjoy the NFL Playoffs and the National Championship and stay gold.
[divider]
Legend: The shows listed are ordered based on their appearance on the schedule. Show trends are listed in bold. The number next to the listed trend represents the highest it trended on the list (not counting the promoted trend), judging only by the images placed in the rundown. For the Twitter tweet counts, the listed number of tweets are also sorely based on the highest number shown based on the images on the rundown.
United States Trends:
Toonami/#Toonami [#8]
#DBZ [#10]
#DBZKai [#8]
#AkameGaKill [#7]
#Parasyte (Also during the West Coast airing) [#7]
#SamuraiChamploo [#7]
#Champloo [#9]
#Shippuden [#7]
#OnePiece [#7]
#KillLaKill [#7]
Tweet Counts:
#OnePiece [6,329 tweets]
One Piece [26.6k tweets]
Notes and Other Statistics:
Special thanks to @JMB_70056 and others I forgot to mention for spotting some of the trends on this list.
Never carry a weapon, unless you're willing and able to use it. Only Toonami on [adult swim] on Cartoon Network.