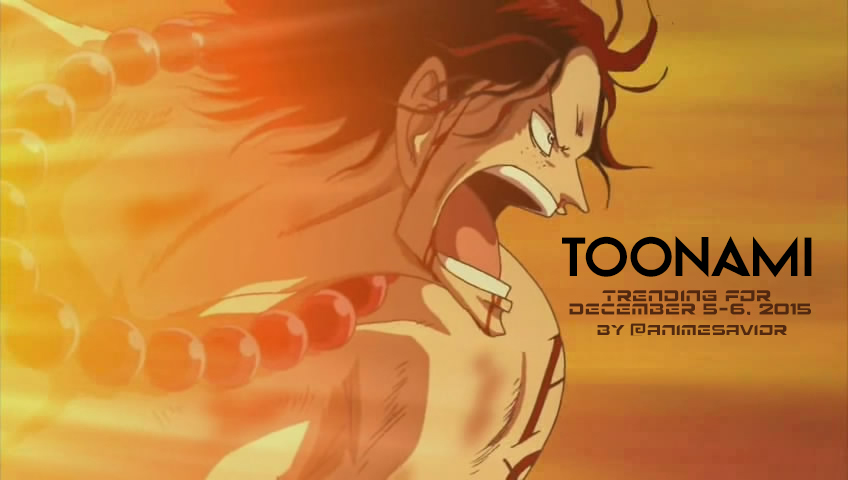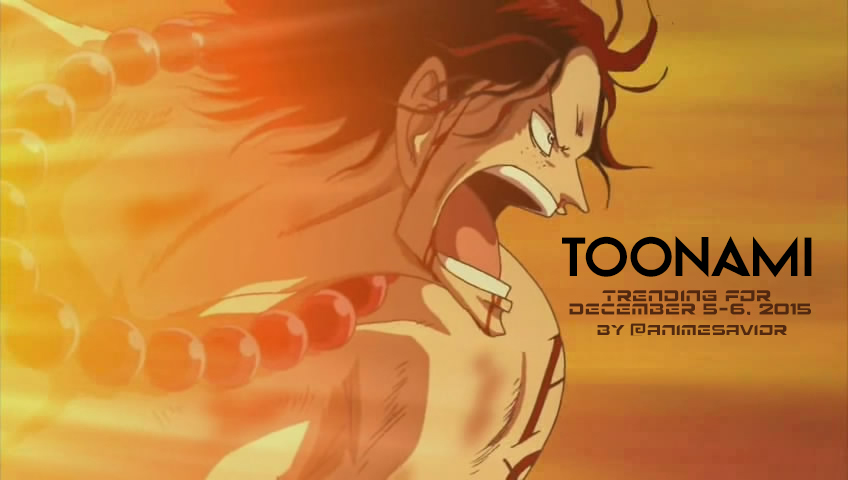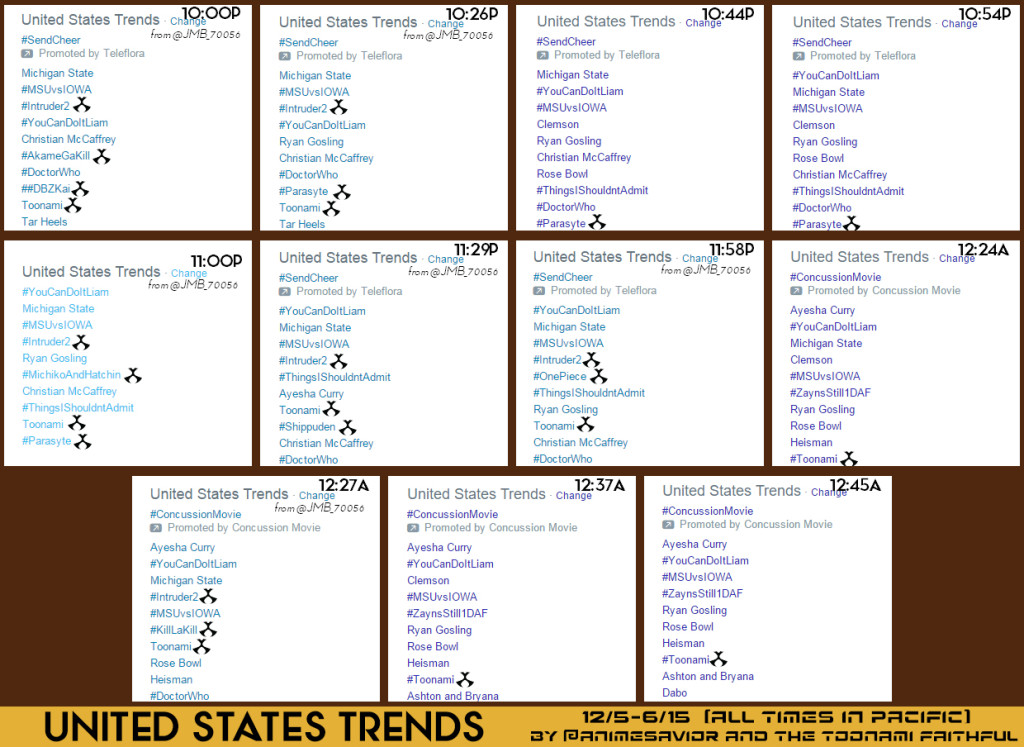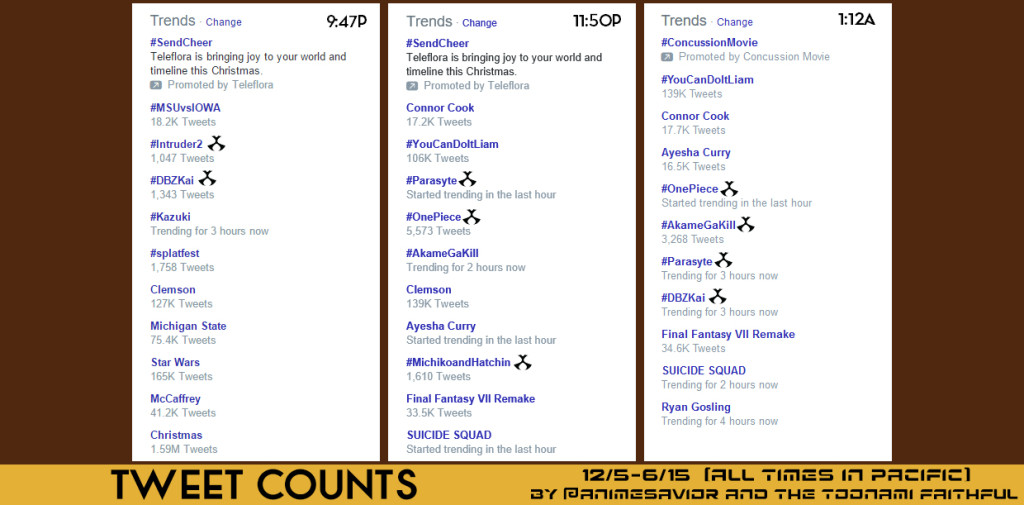 "If I surrender to you [Blackbeard], then i could never call myself a man again. I won't submit. I won't live with regrets, no matter what. You got that, stupid?"
–     Portgas D. Ace, One Piece (Ep. 325)
The Toonami Trending Rundown for December 5-6, 2015. A good night for social media buzz, all things considered, as Toonami, #Intruder2 and every show has managed to trend during their respective East Coast airings. No character or in-show content trends to report this week, however.
Huge news for Toonami for those that haven't heard. On Wednesday, it was announced that a new season of Samurai Jack is currently in production with Genndy Tartakovsky back as Producer. Not much details have been revealed at the moment other than it will be premiering on Toonami sometime next year.
Tune in next week as Michiko and Hatchin showcases it's series finale, while One Piece begins the Lovely Land arc, among other great moments. Until next week, have a Happy Hanukkah, congratulations to the Portland Timbers on winning the MLS Cup, and stay gold.
[divider]
Legend: The shows listed are ordered based on their appearance on the schedule. Show trends are listed in bold. The number next to the listed trend represents the highest it trended on the list (not counting the promoted trend), judging only by the images placed in the rundown. For the Twitter tweet counts, the listed number of tweets are also sorely based on the highest number shown based on the images on the rundown.
United States Trends:
Toonami/#Toonami [#6]
#Intruder2 [#3]
#DBZKai [#8]
#AkameGaKill [#6]
#Parasyte [#8]
#MichikoAndHatchin [#6]
#Shippuden [#8]
#OnePiece [#5]
#KillLaKill [#5]
Tweet Counts:
#Intruder2 [1,047 tweets]
#DBZKai [1,343 tweets]
#AkameGaKill [3,268 tweets]
#MichikoAndHatchin [1,610 tweets]
#OnePiece [5,573 tweets]
Notes and Other Statistics:
Special thanks to @JMB_70056 and others I forgot to mention for spotting some of the trends on this list.
Only Toonami on [adult swim] on Cartoon Network.