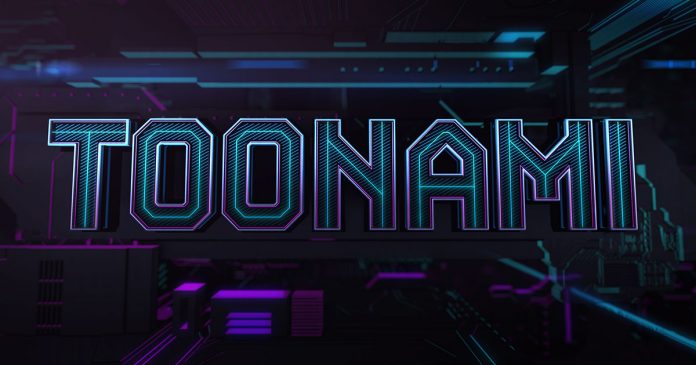 Toonami Preflight returned this week, as Jason DeMarco and Gill Austin held a Q & A for fans curious about what to expect with Toonami during the COVID-19 pandemic. During the session, some interesting bits of knowledge were dropped by the two hosts.
To start, episode 84 of My Hero Academia will air next week. Not only will Paranoia Agent join the lineup, but Toonami was able to get the latest chapter to air on time. It is still unclear if this trend will continue for the last few episodes of the series. DeMarco added that programming and acquiring shows wouldn't happen the usual way they've done before, and hope that fans can understand how challenging things are during these uncertain times. Decisions based on acquiring new series will come down to affordability, what is easy to obtain, and what are they allowed to do.
To go along with that, both DeMarco and Austin wanted to ease fans who might be worried if Toonami would be leaving soon due to all the changes. Right now, the block is developing six original series to air on the block, which should indicate how important Adult Swim thinks Toonami is. It was nice to hear from DeMarco that Toonami is expected to be around to 2023. Now that doesn't mean as soon as fans hit that year, they should panic, but it's excellent hearing that their long-term plans for the block go that far in advance.
DeMarco and Austin were asked if there will be another Total Immersion Event (T.I.E) this year considering how popular they've become. Sadly, there won't be a T.I.E event this year and that fans shouldn't expect one anytime soon (a year or two, maybe more). These types of events aren't always possible due to the time and money needed to create. But Toonami is working on something special this year for fans of the block, and hopefully, everyone will learn what that would be soon! Our colleague Caboose Jr. also asked if any ideas for Total Immersion Events were left on the cutting room floor. The answer was none, but there might be some details that can be changed during the process of creating an Immersion Event.
The two executives were also asked if Toonami would look into the back catalogs of companies they've worked with, as well as looking into series that aren't of the shounen variety. DeMarco was quick to point out how the recent acquisition of Paranoia Agent should confirm fans' suspicions that Toonami will be looking at older series to air on the block. However, the group is working with programming to figure out everything they need to, so more shows can be picked up. This answer might mean that some "nostalgia" type series may find their way to Toonami later this year since they are cheaper and finished (production-wise).
Many fans were wondering if Toonami could take over the entire Saturday night lineup on Adult Swim, to which both Demarco and Austin gave a resounding no for an answer. They'd go on to say how programming does view Toonami as essential and wants to keep the block going. However, being able to balance every deal and show they have will require some finessing, which will mean Toonami will not take over the entire day due to how much work that would be for the small team that they have. Toonami would like to keep the three to four-hour-long length but understand that the block will contract or expand depending on what the executives need.
Due to the cancellation of MomoCon, fans were curious if Toonami would do their panel on Preflight next month. Sadly, that won't happen. Toonami will still be promoting original stuff when the time comes.
A fan was curious as to how Toonami would describe their bump sounds over the years, and bumps would be included for an album. The block continues to work and maintain connections with a few labels and artists on rotation, to be able to bring awesome sounds in for fans. Editors are sometimes told that they have to use music from a specific library for productions they provide, but most of the time, the editor can make that final choice. And while there aren't any plans to produce a Toonami album, DeMarco did mention that there might be a mixtape down the line for Toonami music fans.
Adult Swim Canada was brought up in the Q & A as a fan was curious if any of the co-production series Adult Swim is working on (Blade Runner and Uzumaki) would be broadcast in that country. DeMarco and Austin mentioned that Canada is part of North America, so the rights are somewhat the same for Canada as it'd be in the U.S. Adult Swim Canada could even use the same Toonami packaging that fans get in America. They'd have to license shows, but it's doable, and up to fans in Canada to tweet and post to Adult Swim Canada that they want a version of Toonami there. After all, that's what happened for Toonami to return on Adult Swim.
Since Toonami review a ton of games over the years, a fan was curious as to why Toonami doesn't give a game of the year award. Both DeMarco and Austin thought that'd be a fun idea to look into for the future. As for why they never did something like that, it's mostly due to their involvement with games. Toonami doesn't attend significant video game events like E3. They do not get early access for games to provide an in-depth review that fans want before they decide to buy. But maybe Toonami might do a video about the game they liked the most that they reviewed or recap all the games they've reviewed.
The gang was also asked a ton of other questions, such as what was their favorite clip-based Toonami promo, bringing up old memories with "Broken Promise" and "To Hell with Fear" (both are some of my favorites as well). So far, the new Bleach has been getting requested a ton by fans for Toonami to air as well as Yu Yu Hakusho. Toonami also reassured fans that they will always try to continue to air future seasons of series that have been on block before (and it was nice to hear Mob Psycho 100 get a shout out in this answer). It just hasn't happened due to the nature of the business. The T.O.M Funko Pop also seemed to have sold well (although Toonami isn't aware of what the total selling numbers were), so there might be future trinkets produced for fans. But right now there aren't any plans to make more merchandise. And fans learned why Toonami decided to make T.O.M's visor longer. "It just looked cool."
To see the whole episode to view what was discussed, check out the link here!
What do you think about the questions and answers during the latest episode of Preflight? Let us know in the comments below or our social media page!
Don't forget to check out the Toonami Faithful Podcast!