This week, Toonami stole our attention and hearts as Lupin the Third rejoins the block! And while there wasn't much in the news department, fans were able to jam out to an excellent new music video. We are inching closer to wrapping up Shenmue the Animation and Attack on Titan, leaving many fans anticipating another colossal announcement. But what were some of the highlights Toonami fans should be keeping track of this past week? Read up on everything you'll need to know from This Week From Toonami.
During Toonami's broadcast, a new music video premiered on the block. The song performed by Charger is titled "Rolling Through The Night" and fits seamlessly on Adult Swim. The artwork for the music video looked reminiscent of older series that have aired on the network, and fans were jamming out to the great tune (especially the guitar play). It surprised many fans since, generally, music videos will air when Naruto Shippuden is about to start or during that commercial break. So it's nice to see this production air much earlier and possibly to a bigger audience!
Many fans were excited to learn that Toonami would be airing the newest season of Lupin the Third, considering it finished its simulcast run recently. However, if you can't catch the greatest gentlemen thief on Toonami, HiDive has you covered. Starting April 18 at 5:30 UTC, the streaming website will roll out the English dub of the series for you to catch whenever you can. So Toonami has a nice three-day window of premiering the dub before anyone else can check it out, which has to be a nice feeling for Adult Swim. Right now, it's unclear if HiDive plans to release each episode separately or in a batch, but it is probably safe to assume it will be one at a time. So if you want to see it sooner, you know where you'll have to be.
There is a new release date for the anticipated film Dragon Ball Super: Super Hero that has been delayed since the hack attack at Toei Animation. This week the company announced that the movie will premiere on June 11. According to a report from Anime News Network, the staff is "putting all their effort into meeting the new release date." We've been keeping track of the hack that occurred at Toei Animation and how it has affected production for series like One Piece. Hopefully, staff and work on the film project properly and not feel overly rushed to get it out with this new date.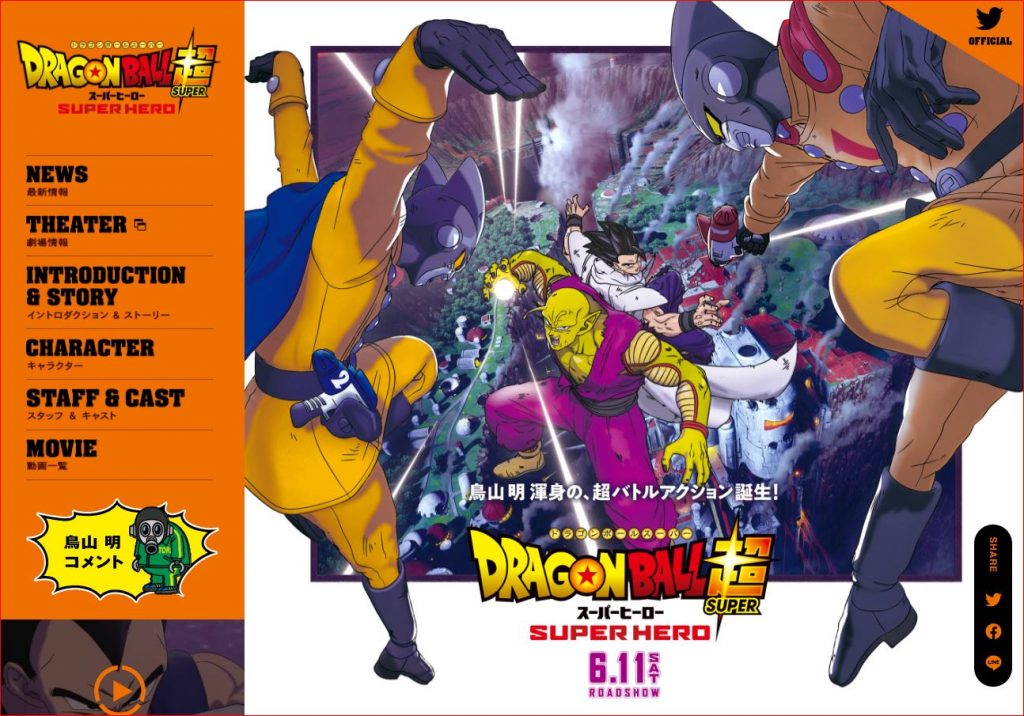 Are you excited about the latest One Piece film? Thankfully for you, a new trailer was published by the official One Piece YouTube showcasing what fans should expect for One Piece: Film Red. In the new visual, fans got to see a new character, Uta, highlighted after being teased earlier in the month. While short, fans learn about Uta's relationship with Shanks and Luffy's interest in her. What secrets could we find out? The movie is slated to premiere on Aug. 6, and it will only be a matter of time before a U.S. debut is announced.
During the "Kimetsu no Utage: Yūkaku-hen" event, a promotional video about the upcoming Swordsmith Village Arc for the hit property Demon Slayer was announced. While it doesn't look likely to air on Toonami, fans should be excited for what's to come since the latest anime arc. If you want to get the inside track on all things Demon Slayer, check out our sister podcast, The Demon Slayer Podcast, which will undoubtedly talk about this most recent news!
In an exciting crossover, author Sui Ishida (Tokyo Ghoul) drew a crossover picture of Marvel's Moon Knight and Ken Kaneki from Tokyo Ghoul. In the Anime News Network article, Ishida mentioned how much he loves Moon Knight and the new series highlighting the hero, commenting on many similarities between the two properties. Looking closer, you can see a lot of comparisons between the leads and the overall tone, which we found fascinating to share with everyone!

We've mentioned before how our friends at @ToonamiBot are working on a massive project to go over every series that's aired on Toonami. We MIGHT have gotten a teaser of what that will look like from their latest tweet. While the page creator, Chad Bonin, mentioned a video series, might there also be a written version? Possibly? We aren't entirely sure. But we wanted to highlight this post and get fans excited at the massive project coming our way!
On the latest episode of The Toonami Faithful Podcast, CJ Maffris takes over hosting duties and is joined by Varun "VLordGTZ" Gupta, Bryan "Laser Kid" Johnson, and Happy Kuro Kitty to talk all things, Black Clover. We haven't given a proper sendoff for the series, and our esteemed guests discuss what made it pop off for Toonami fans. While maligned when it first debuted, Black Clover has cultivated a passionate audience among the Faithfuls, as CJ believes it's one of the premier series to ever air on Adult Swim's Toonami. You'll also hear about everyone's favorite characters, story arcs, and animation moments that are a must-hear for any Black Clover fan. Make sure you take the time to check out this episode when you can and learn how we got the title for this one.
On the latest episode of Shenmue the Animation, staff writer Laser Kid has a more positive outlook on where the series is going. While learning the Wude in a repetitive fashion, the series kicks it into high gear to progress the story now that Ryo and Xiuying have parted ways. Now teaming up with Ren, who believes there is money to be had, Ryo realizes just how dangerous the Yellow Heads are and why you shouldn't cross them. So much so that Ryo ends up in rough shape only to be rescued by Xiuying. But what made our reviewer so pleased with the latest episode? You'll have to read to find out in his latest review here!

You can follow us on Twitter, Instagram, and Facebook. You can listen to the Toonami Faithful Podcast on Soundcloud, iTunes, Spotify, etc. for interviews, discussions, and breaking news updates. Listen at the link below or on your podcast platform of choice:
C.J Maffris is the Editor-in-Chief at Toonamifaithful.com. He also produced and directed the Toonami documentary, What Toonami Means To Me. Feel free to follow CJ on Twitter @SeaJayMaffris