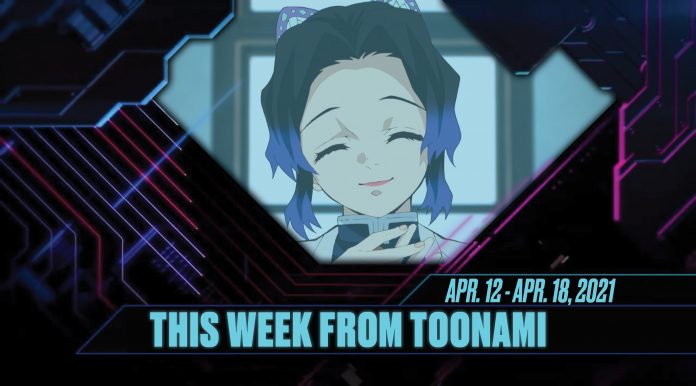 If there was a theme to this past week, it would have been "countdown." Counting down the episodes until the Attack On Titan finale, counting down the days until Demon Slayer: Mugen Train's American premiere, and counting down the time left in the Tournament of Power. Counting down the weeks until My Hero Academia Season Five joins Toonami. There's so much to anticipate that waiting for it all to happen can feel like a small eternity! But, no worries here. While you're waiting, check out what happened this week from Toonami.

Toonami Faithful staff member JPReckless posted a tweet wondering about some opinions fans have about the iconic block. This fad on the social media website continues to make waves. It caught the attention of Jason DeMarco, who found it an interesting thread and opened up the floor for fans to request any Shoujo anime and any other serious suggestions for series they would like to see on Toonami. It's the one thing that sets Toonami apart from any other type of programming block: fans can have their voices heard.
It was Anime day this April 15, and Toonami Faithful was curious about which anime on Toonami developed fans' passion for the medium. As many fans know, Toonami was the gateway for many to first experience anime. Down below, we have our tweet where you can check out how fans and what staff members felt were the best series to fall in love with anime.
Toonami posted a game review this week. TOM and SARA played through Cyber Shadow, with the video game receiving an 8/10 score. Check out what the block had to say about the property in the YouTube video below.
Beloved animator and director Osamu Kobayashi passed away Saturday evening. Kobayashi was an animated director for a few Toonami series such as Naruto Shippuden, Gurren Lagann, and Lupin the Third Part IV. He is best known for his director work in anime series such as BECK: Mongolian Chop Squad, Paradise Kiss, and Someday's Dreamers II Sora (among other series).
The TV series Eureka Seven celebrated its 16th anniversary since it debuted in Japan! Many fans were excited to talk about their love for the show and reminisced about the days when it aired on Toonami. Check out the tweet below to join the nostalgia party and see how cool a surfing robot can be.
FUNimation announced that they will stream three compilation specials for the hit anime Demon Slayer as fans prepare to see the film MUGEN TRAIN. These three episodes cover the entire first season and have some new scenes that fans didn't see in the previous anime. These specials will debut on Thursday at 4 p.m. EST.
FUNimation stayed in the news this week as they announced more titles from VIZ Media joined the licensing company streaming service. The first three parts of Jojo's Bizarre Adventures, the first 109 episodes of Bleach (in Canada the first 209 episodes will be available), Hunter x Hunter Phantom Rouge, and a ton of Naruto Shippuden movies (among other properties).
Our friends over at The Tsundoku Zone shared with us a video they did about TOM 2.0's last day on the block. Check it out and relive some nostalgic vibes from the Cartoon Network days for Toonami.
And in a strange turn of events, the hit mobile game Bleach Brave Souls is getting a PS4 version release. Considering how much our staff members love gacha-games (play at your own peril), we thought it'd be a fun little piece of news to share with our readers.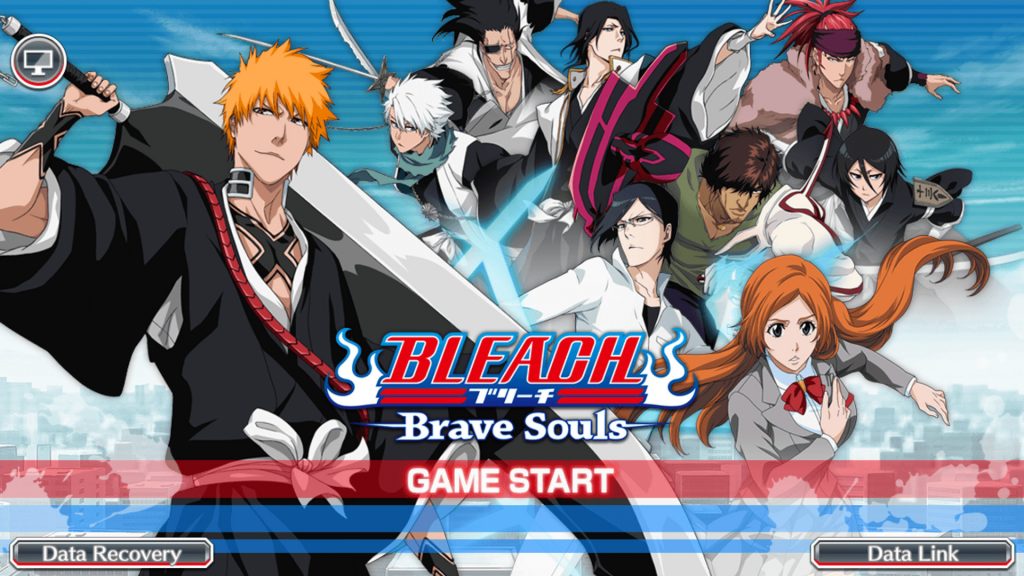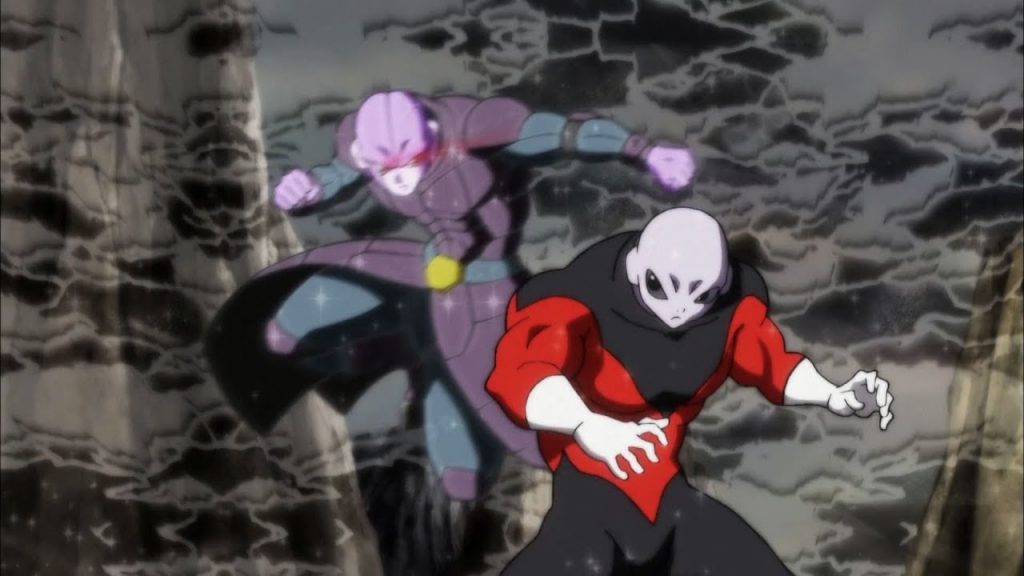 The Tournament of Power reaches the halfway point in Dragon Ball Super! Hit, the assassin from the 6th Universe has his sights set on destroying Jiren. However, he can hardly land a blow on the giant fighter, even when he uses his ability to skip through time and dimensions to attempt catching Jiren off-guard. Jiren blasts Hit from the arena, and then he settles into a meditative state that another fighter of equal power level can only disrupt him. Chaos bubbles beneath the tension of political unrest in Attack On Titan, as Zeke uses his Titan scream to transform the Paradis military members. They drank the wine containing his spinal fluid. Eren confronts Armin and Mikasa and reveals that neither friend has acted of their own accord and even likens them to slaves. Meanwhile, the Jaegerists begin their coup d'etat, taking Commander Hange hostage and persuading young recruits to join their cause.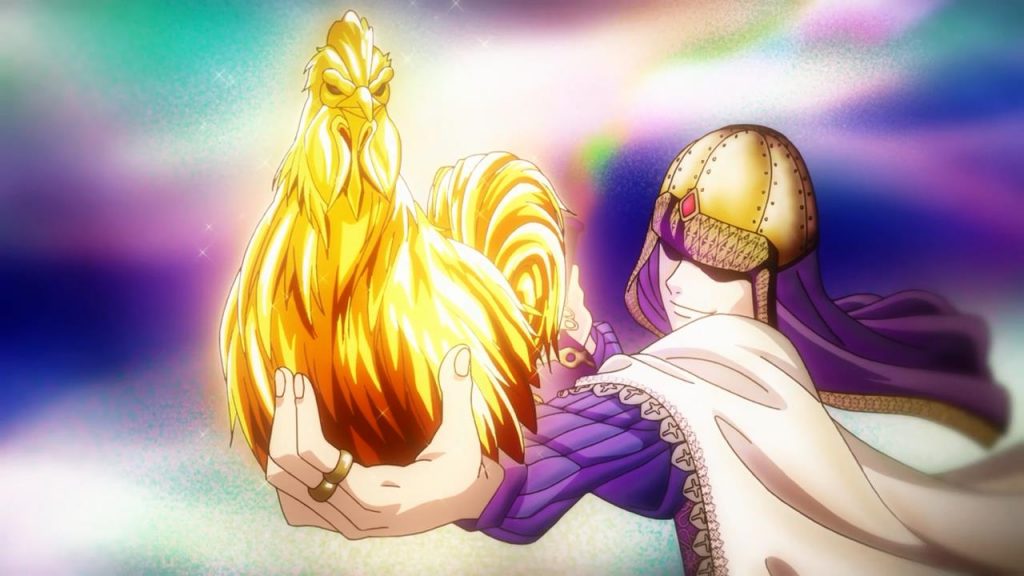 Soma and Chef Eizan go head to head in Food Wars! The Third Plate as they battle for the fate of Kyokusei Dormitory. Eizan is fully confident his dish will win after Soma announces that he plans to make gyoza. He even attempts to persuade the judges to call a winner before Soma is finished cooking. However, Soma holds his ground and surprises the judges with cheese-feathered hanatsuki gyoza that grants him victory over Eizan, ultimately saving the dorm from demolition. Emma and the other children learn more about their rescuers in The Promised Neverland. Mujika and Sonju are a pair of demons who abstain from consuming humans for religious reasons, and they reveal the truth of the agreement between humans and monsters for the past 1000 years. Emma asks Sonju to teach her how to hunt, but she learns a hard lesson about the reality of life and death in the process. The demon couple then helps the children leave the forest safely through secret tunnels unbeknownst to the search parties above ground.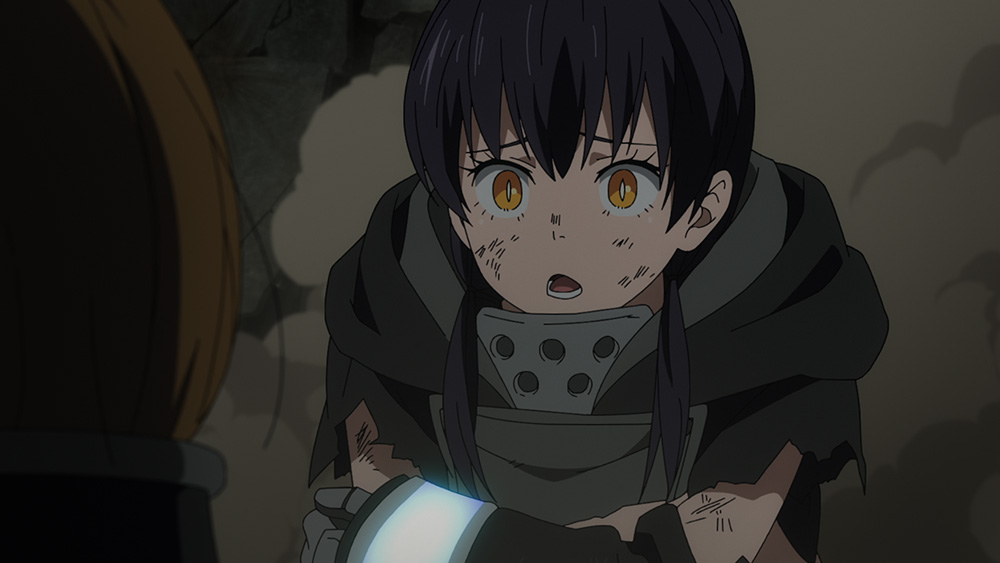 Operations in The Nether turn dire in Fire Force as more Evangelist's White Clad members appear to destroy the companies searching underground. As the special Fire Forces lose more and more members to battle, Ritsu revives them using her Necro Pyro technique to build a large army of living bombs that she plans to detonate and destroy Tokyo. In Black Clover, Lord Damnatio's subordinate Kabwe reveals that the Devil Banishers were Devil Believers all along with his dying breath. The Black Bulls return to Tiulyu to search for more clues and deduce where the Devil Believers may have taken Nero and Asta's grimoire. Magna, Asta, and Noelle fly ahead of their friends to a nearby mountain range, where they find a massive procession of the Devil Believers and their followers with an unconscious Nero in tow.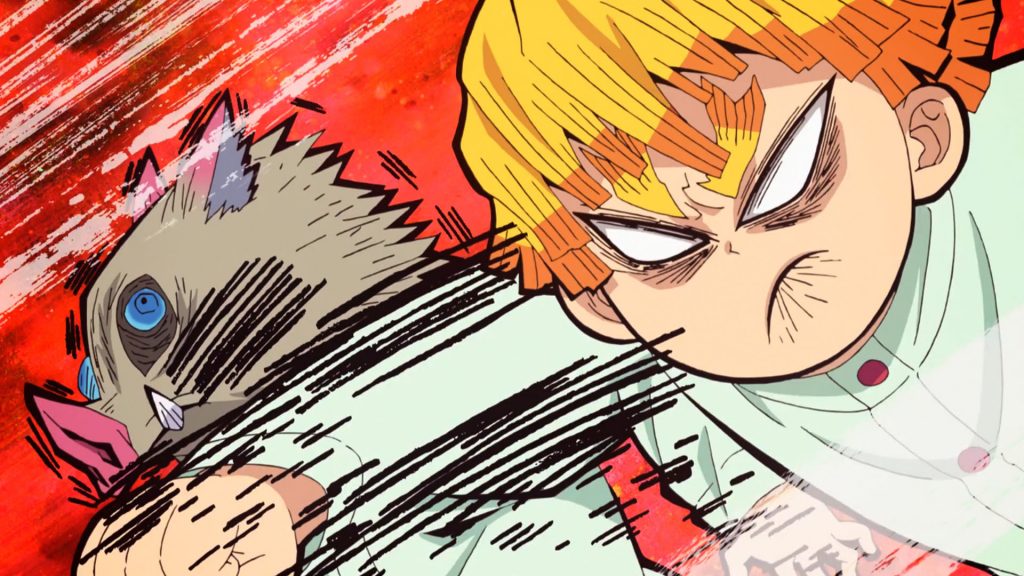 Itachi uses his sharingan to cast the forbidden genjutsu Izanami upon Kabuto in Naruto: Shippuden that allows him to trap the villain in a time loop. Kabuto assumes that he is immune to the jutsu because he cannot see, and he grows a clone from his torso to access the powers of shinobi that have been reanimated. However, he is no match for Itachi's prowess, and he is beaten multiple times over by the reanimated ninja. In Demon Slayer, Tanjiro, Zenitsu, and Inosuke begin the long journey to recovery after the events of Mt. Natagumo left their bodies battered and broken. While staying in the Butterfly Mansion, Shinobu and her subordinates train the boys to help them regain their strength as their bodies heal. Later, Tanjiro asks Shinobu about the scent of hatred that always lingers around her, and she reveals that she, too, lost a sibling to a demon attack.

On this week's episode on The Toonami Faithful Podcast, host Andrew "Sketch" Hingson brought in Varun "VLordGTZ" Gupta, Laser Kid, and special guest Alien Renegade to talk about SSSS.Gridman. The group wraps up talking about the final few episodes now that the series finished its run on Toonami and about the wild ride the show takes viewers.
Episode 13 of Attack on Titan had a ton of reveals for fans. The most significant events that occurred revolved around Gabi's relationship with Sasha and the spinal fluid that members of Paradis's military have consumed. Everything is coming together, and out of nowhere, Eren enters the fray to meet up with both Mikasa and Armin to have a chat. Curious about all the details, you can check out Umeko Long's review of the series, and make sure to check all of her reviews for the final season of Attack on Titan!
This week, Toonami Faithful had a guest contributor write about what to do when thinking about starting an anime podcast. In case you were interested in getting in on the podcast craze, this detailed piece can give you some exciting pointers on what to do to start on the right foot.

Did you enjoy this week's Toonami? Let us know by commenting below or directly on our social media. You can follow us on Twitter, Instagram, and Facebook. You can listen to the Toonami Faithful Podcast on Soundcloud, iTunes, Spotify, etc. for interviews, discussions, and breaking news updates. Listen at the link below or on your podcast platform of choice:
C.J Maffris is the Editor-in-Chief at Toonamifaithful.com. He also produced and directed the Toonami documentary, What Toonami Means To Me. Feel free to follow CJ on Twitter @SeaJayMaffris
Celia Rose is a social media manager for ToonamiFaithful.com. Feel free to follow Celia Rose on Twitter @planetstwinkle.