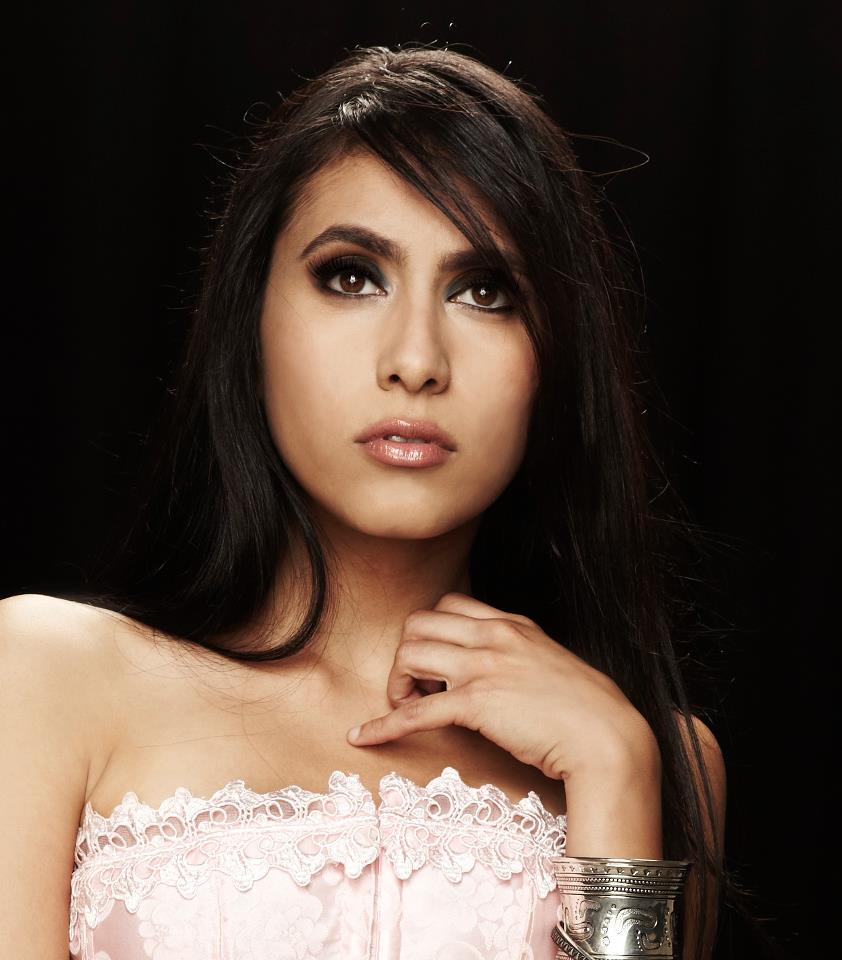 Baltimore, MD (July 23, 2013) – Otakon 20 welcomes back voice actress and director Cristina Vee. Cristina first appeared at Otakon in 2011.
In addition to her work as a voice actress and director, Cristina is also known for her popular renditions of anime songs on Youtube, and got her first big break at an anime convention. Her first roles as a professional actress were Nanoha in Magical Girl Lyrical Nanoha and Louise in The Familiar of Zero. Recent voice acting roles include Homura Akemi in Madoka Magica, Mio Akiyama in K-ON!, Alisa Bosconovitch in Tekken: Blood Vengeance, Kanaria in Rozen Maiden Traumend and Rozen Maiden Ouverture, and Nagisa in Squid Girl.
Her video game credits include Noel Vermillion, Nu-13, Mu-12, and Lambda in all the current Blazblue titles, Riven the Exile in League of Legends, Compa in Hyperdimension Neptunia, and Lian Shi in Dynasty Warriors 7″, just to name a few. She has also recently completed her first gig as a director for the popular fighter Skullgirls and provided the voice of Cerebella. Finally, Cristina is featured in the upcoming Crisis Hearts Brawlers: Clash at Otakon video game. She appears with support from Studio Nasu.
Cristina currently has a few songs available on iTunes from when she traveled the US with the other actresses for K-ON! and performed concerts as Mio Akiyama. She also is a host of AnimeTV and was the ASOS Brigade leader for the live action Haruhi Suzumiya season 2 promotional videos.
Otakon 2013 will be held August 9-11 at the Baltimore Convention Center in Baltimore, MD.
ABOUT OTAKON AND OTAKORP, INC.: Now entering its twentieth year, Otakon is an annual celebration of Japanese and East Asian popular culture, and also one of the largest gatherings of fans in the United States. Otakon celebrates popular culture as a gateway to deeper understanding of Asian culture, and has grown along with the enthusiasm for anime, manga, video games, and music from the Far East. Since 1999, Otakon has been held in Baltimore, Maryland; currently, Otakon is one of Baltimore's few large, city-wide events, drawing over 32,000 people for three days each year (for a paid attendance of over 89,000 turnstile attendees). Otakon is a membership based convention sponsored by Otakorp, Inc., a Pennsylvania-based, 501(c)3 educational non-profit whose mission is to promote the appreciation of Asian culture, primarily through its media and entertainment. Otakorp, Inc. is directed by an all-volunteer, unpaid staff – we are run by fans, for fans.
For more information about Otakorp, Inc., see http://www.otakon.com/otakorp/index.asp
For more information and the latest news on Otakon 2013, see http://www.otakon.com/