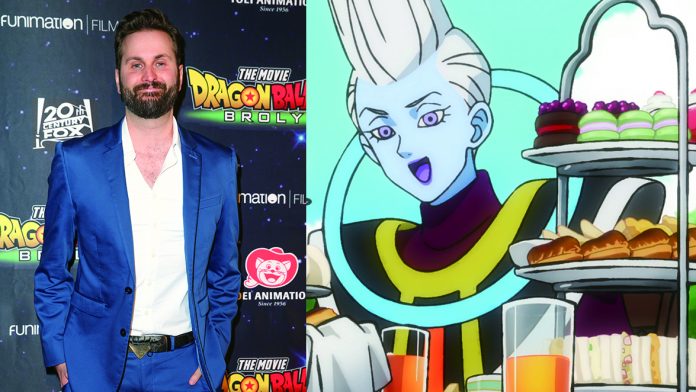 A day prior to the Dragon Ball Super: Broly premiere event in Hollywood, we were invited to a press round table event where I got the opportunity to talk with some of Dragon Ball's voice actors regarding their thoughts on the upcoming film as well as the franchise as a whole.
This is the first of a 5 part series of interviews regarding the upcoming film, and to kick things off, the first actor we got to interview was Ian Sinclair, the voice of Whis.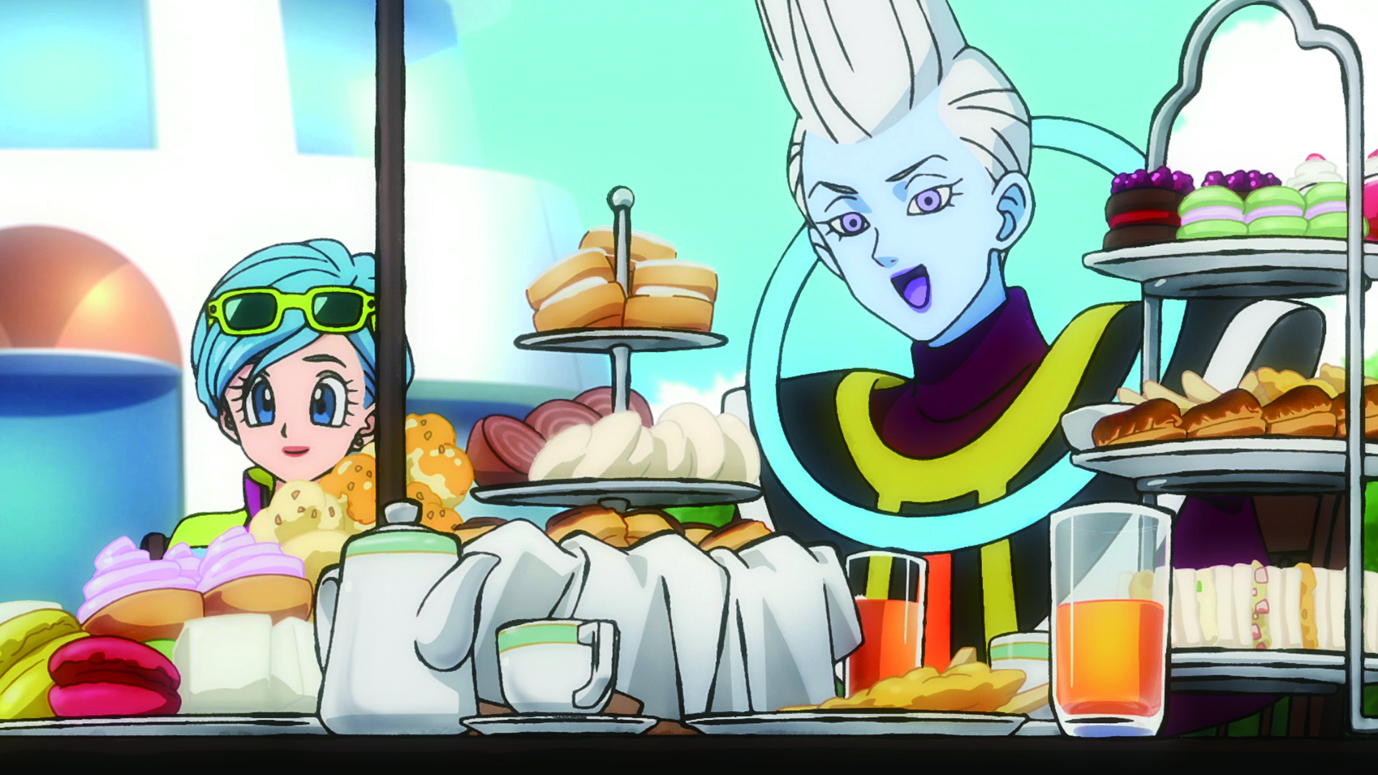 Daniel: Hey, guys. I'm Daniel Limjoco (@AnimeSavior) from ToonamiFaithful.com and @ToonamiNews, and I'm with Ian Sinclair, the voice of Whis from Dragon Ball Super, as well as Dandy from Space Dandy, Brook from One Piece, among many other roles.
Since Dragon Ball Z first aired on Toonami over 2 decades ago, it has become a worldwide phenomenon and has played a significant role in the growth of anime as a whole. How does it feel to have played a part in this illustrious franchise?
Ian: Being a part of this franchise is a dream come true in the truest sense. I mean, I was a fanboy watching it on Toonami and all of the old videos, and so when I got to be a Namekian in the background of DBZ Kai, I was thrilled. I was like: "This is the greatest thing in the world. I just got to say a couple words and maybe Piccolo heard me." So to actually get to talk to my childhood heroes and be able to beat them up really easily is a dream come true. It's absurd, it's surreal, and it's wonderful.
Of course, we're here because there's a new film called Broly, and from what you seen, what are your impressions and what should fans expect going into Broly?
Ian: They should finally expect to see Akira Toriyama's Broly. And kind of like we felt when we had the feeling of coming home to Toriyama's universe when we watched Super, in a way that didn't necessarily…personally as a fan, I didn't get the same feelings when I watched GT, there was something different [since Toriyama wasn't very involved]. And while that flavor was always there, once Super had started back, it felt like old school Dragon Ball and Dragon Ball Z again. This is Toriyama's Broly, and it feels like it, and it is by far the best impression of Broly that we've had by far. It's super awesome.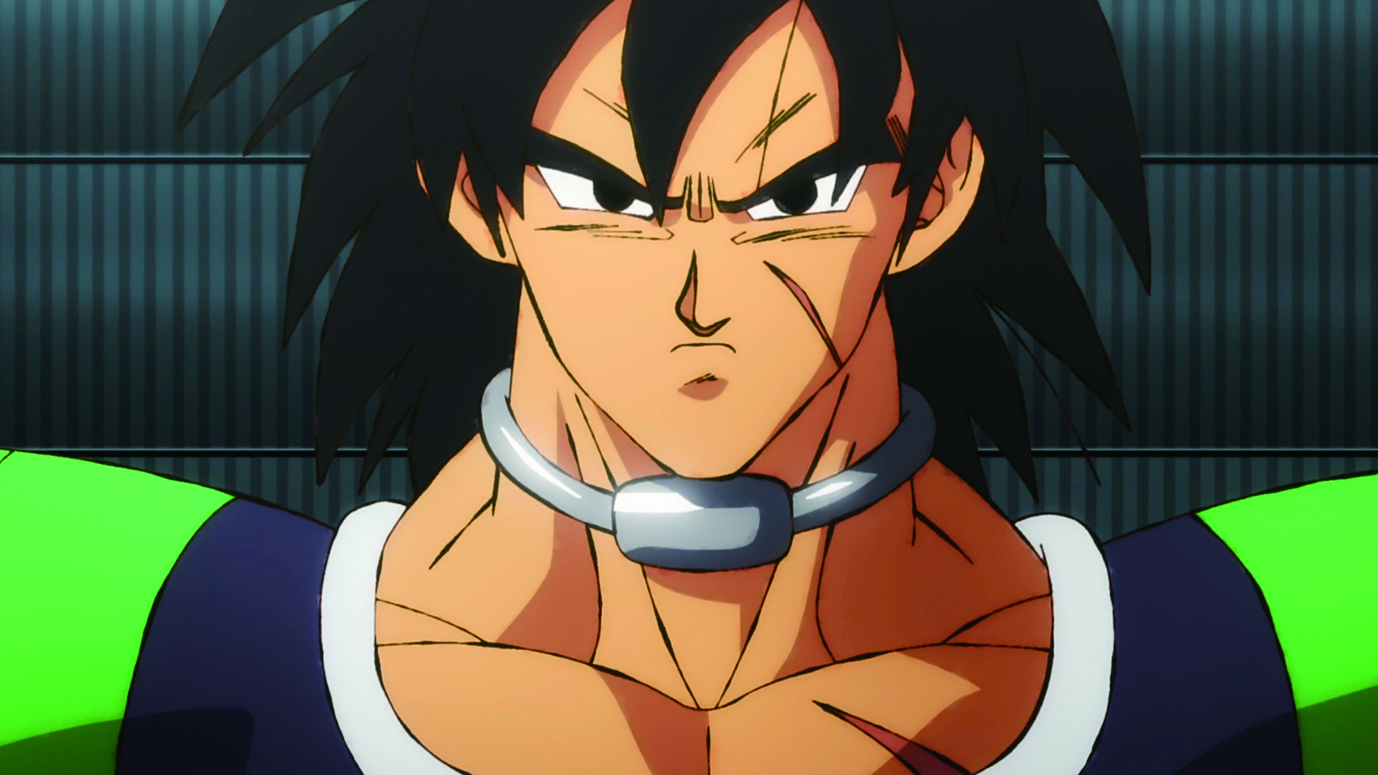 Those following Dragon Ball Super via the dub on Toonami aren't actually at the Tournament of Power just yet (we just finished Episode 90 at the time of this interview), so from what you've seen and what you have recorded, what should the Toonami Faithful expect as we watch the Tournament in the months ahead?
Ian: Some of the most fun fights that anime has to offer. The tournament has character development, it has heart, it has amazing animation, and it has the kind of battle royal that in our hearts of hearts, we all just want to see. You know, we just want to see 50 on 50 battles just going crazy and we get that. And there's some stuff that happen in the end that I'm not going to spoil, but it resolves itself very nice. There are some things that happen from people that you wouldn't expect, and that's all I'll say.
Daniel: Looking forward to it for sure.
Ian: Yeah, it's fantastic.
Any interesting or funny stories occur when you were recording in the booth?
Ian: For Broly, no…
Daniel: Or the series in general…
Ian: Recording Dragon Ball Super was an intense experience because we agonized over every line and every sound that we make. More than for any anime that I do. I've been doing this for 15 years and this show has everyone giving it their full attention, their full effort, and because of that the product is something that everybody is unbelievably proud of at every moment. There's not a part of me voicing Whis that I don't like. I am super proud of everything, and it's because of how the directors work with us and the scriptwriters and our ability to really make it our own while making sure the original intention of the Japanese goes through. Americanizing some of the words that just wouldn't work due to language barriers, but we're not adding in like stuff like "There's a Piggy over there!"
Since Space Dandy's successful premiere on Toonami in 2014, Funimation has upped the amount of simuldubs they have produced, which has culminated to Broly premiering dubbed in US theaters a month after it premieres in Japan, a very fast turnaround compared to the English dubs of many other anime films. Can you give us an idea of how close this time crunch is and the level of difficulty compared to a film or show that might have several months or even years of breathing room to dub?
Ian: So Space Dandy was the grandfather of all these simuldubs. It was one where because we were premiering it on the amazing wonder perfect platform that is Toonami. […] So with Space Dandy, because we were sending it to Toonami and we needed it quickly, we had a small window between when the production company in Japan would have something we would record to [and when it aired on Toonami], and of course we premiered it in English first before it premiered in Japanese, and so we had a different set of rules. You weren't allowed to get sick, you weren't allowed to go out of town, and you had to be available at a moment's notice.
So the way it used to work in anime is that you would have 6 months or so because the anime would be out for a long time, and so you would have time to watch it in Japanese first, and come up with what you were going to do, and know what character you wanted to play, and all this other stuff and know where it's going, you don't have that anymore. Now it's changed our acting style into being more in the moment because instead of going: "See, I know my character kills that dude in like 5 episodes". Instead of thinking about adding that kind of stuff in, you think about the moment more. You think about being real and present and truthful to what is happening in the moment. And that's for me, completely shifted [my acting] because I was somebody that liked to plan a lot, and now you don't plan. So between that and it's also really cool to get feedback immediately. I'm doing a show called Golden Kamuy right now while it's going on, and I've had fans come up and talk to me, give me a little things and bits of information that I didn't know, and I would add it in my performance.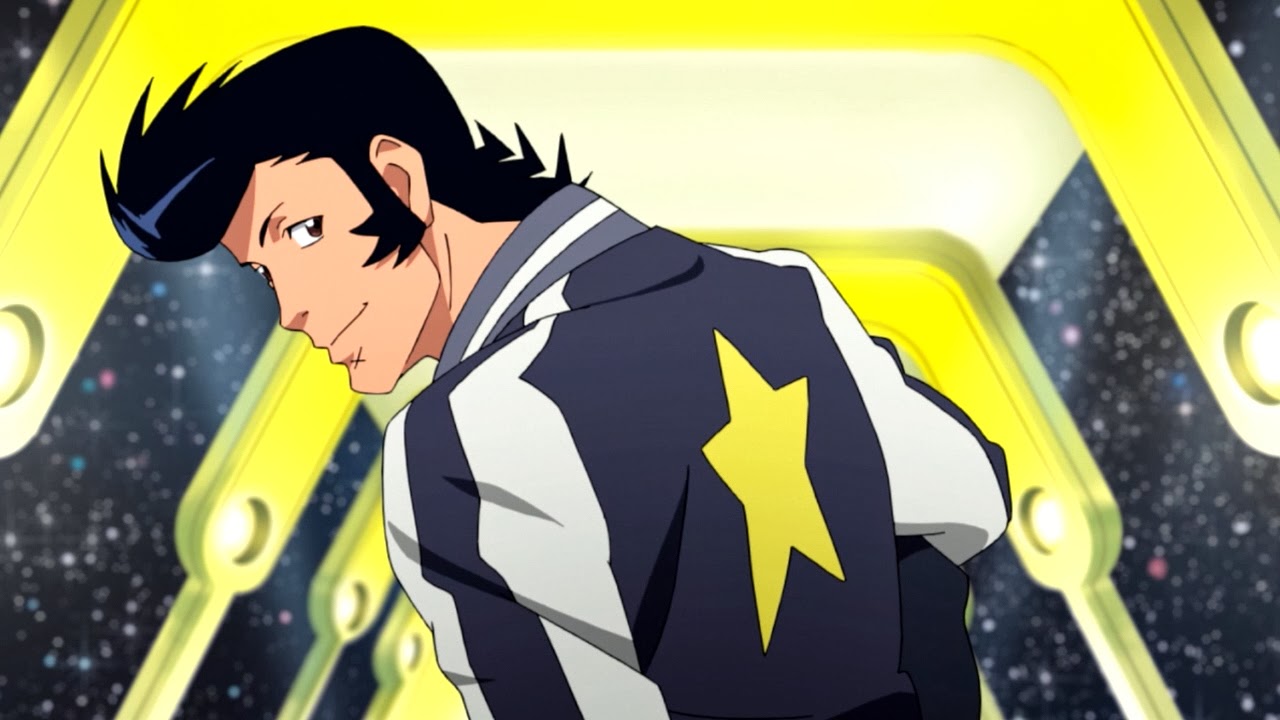 One of Goku's and Vegeta's goals in life is to continuously become stronger, as we are introduced to characters who have become increasingly stronger than the enemies before. In the Super Era we've been introduced to Gods like Beerus and your character Whis, and Gods of Gods like Zeno. Not surprisingly, not all characters have been able to keep up (Krillin for instance). Do you think the level of powerful enemies could continue to grow as the series continues on?
Ian: Do I think they will grow? Actually, no. I kind of think that we see our ceiling. I think that we know what the ceiling is but we haven't even got to play in all those upper echelons. I personally think that we're going to see more battles with gods. My personal theory and I tell everybody who will hear it is that at some point, Vegeta is going to find out that Beerus ordered the destruction of Planet Vegeta. Whis mentions that in Super and kind of brushes it aside like: "Oh, don't you think it would be interesting if he ever finds out?" If Vegeta ever does find out, he's gonna lose it on Beerus. And if "My Bulma!" Vegeta is able to put Beerus on the ropes, then "You took my kingdom from me!" Vegeta can legit can go Ultra Instinct and do something.
Daniel: That sure would be something.
Ian: So, my belief is that I don't think we're going to find someone stronger than like a Zeno or a Grand Minister. But maybe we'll see Grand Minster fight, maybe we'll see Whis fight, maybe the angels will all get to fight.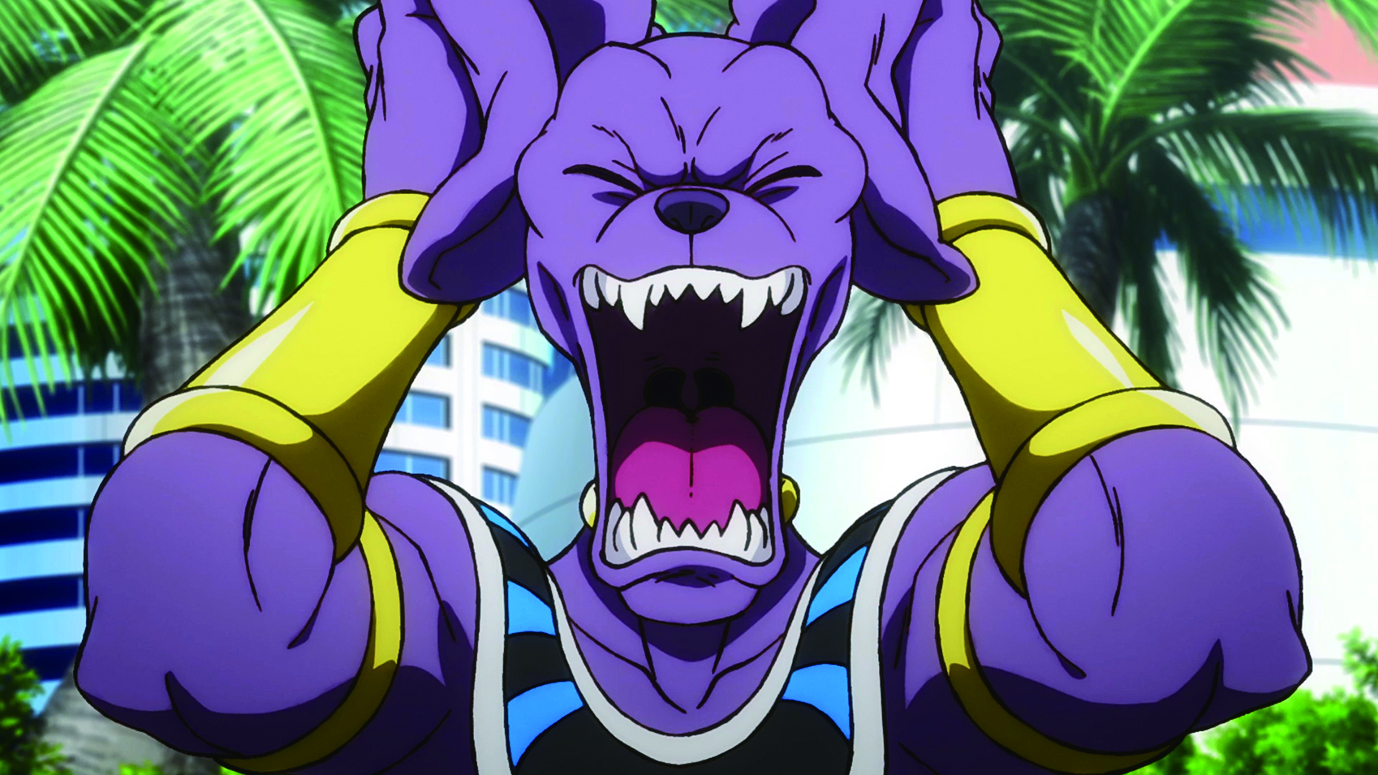 Beyond Broly, where would you like to see Whis and the Dragon Ball franchise go in general next? What's on your personal wish list?
Ian: We'll, yeah, like I was saying, my personal wish is at some point that the Saiyans come for Beerus. Beerus hasn't even shown his full strength and power, even when he was fighting other Gods. We don't know how strong he is, really we know but we don't. And so I think that's the next echelon. Because those guys haven't really fought, they did but they didn't, you know what I mean?
Daniel: Yeah.
Ian: I think that's going to be the next battle. I think they're going to go into more Gods, or, think about this: if we met angels, are there demons as well? In the card game, I was looking at some demon cards and stuff like that, and Zenoverse and stuff like that, they kind of go into time and stuff. Who knows, man?
Here's a fan question. @BioBishopGaming asks:
What was the hardest part of this movie to dub?

— Bishop (@BioBishopGaming) December 11, 2018
Daniel: And I'll just add to that question, what has been the most fun?
Ian: The hardest part of Dragon Ball Super: Broly is not being able to talk about how awesome Dragon Ball Super: Broly is to everyone. It was fun, my guy doesn't exert. Even when Whis fights, he doesn't raise his voice or anything like that. So…Whis is Whis.
Daniel: I think that's all the questions I can ask for right now, so on behalf of the Toonami Faithful, Toonami News, and DBZ fans everywhere, thanks for talking with me and to everyone, look forward to Dragon Ball Super: Broly premiering in select theaters on January 16 and keep watching Dragon Ball Super every Saturday Night on Toonami.
Ian: My pleasure.
Images and screenshots are courtesy of Funimation.
Coming soon, more interviews from the Broly Premiere, including Sonny Strait and Sean Schemmel, Monica Rial, Chris Sabat, and Vic Mignogna. What are your thoughts of this interview? Let us know what you think at the comments below or directly on our social media.