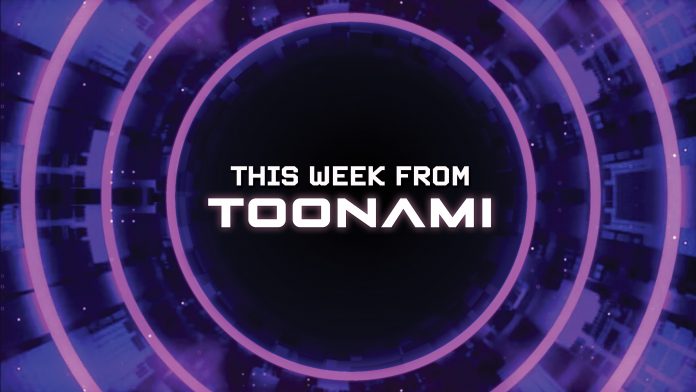 Stop us if you've heard this before, but there was little news regarding many Toonami shows this week. Thankfully, we found some things fans might find interesting and take some time to highlight the latest episode of the Toonami Faithful Podcast! So enjoy the short Sunday read on the newest edition of This Week From Toonami!

Amazon Prime released a trailer for an upcoming Lupin the Third film that centers around everyone's favorite marksman, Daisuke Jigen. Amazon Studios and TMS Entertainment are producing the action film, which tells an original story about the fan-favorite character. According to Anime News Network, the film focuses on Jigen, who senses something is off about his trusty Combat Magnum. So, he visits Japan for the first time in years to search for the world's greatest gunsmith (who happens to run a watch shop). Tetsuji Tamayama will reprise his role, which will be released worldwide on Oct. 13.
Many fans are excited about the live-action One Piece with the few trailers that Netflix has released. To continue that sentiment, Weekly Shonen Jump decided to have Luffy join Luffy on the cover of their latest magazine. Iñaki Godoy, who plays the pirate captain in the live-action series, will be front and center, with the manga counterpart having his arm around the actor in a promotion that should have everyone running to Netflix to see how this show looks. We are pretty excited to see if the show can match the hype surrounding it, and Weekly Shonen Jump is doing its job to help garner as much attention for the project as possible!
While at San Diego Comic-Con, horror author Junji Ito received the Inkpot Award at the famous convention. And while this isn't necessarily Toonami-related, after seeing a preview of Uzumaki at the same event, we felt it would be nice to report about his latest award, given how popular his work has been over the years. It also excites us to see the finished product with Uzumaki, and we hope it will be finished soon.

The latest episode of the Toonami Faithful Podcast was published this past week, and the phrase "How do you like those apples" comes to mind. Andrew "Sketch" Hingson returns to host a rather harsh episode discussing the final season of Food Wars!. It isn't a favorite amongst those who have read the manga, as it has been mentioned time and time again. And even people who were anime-only watchers generally agree this season was the weakest of an overall popular property. Joining him to share most of this sentiment was Darrell Maddox, Happy Kuro Kitty, and Colt "AmbientVirus" Buhr, who joined in on the fun (?) to discuss what went wrong and how this series could have improved to make the experience of this final meal more enjoyable. Because sadly, what turned into our favorite late-night snack, was sitting too much outside, ruining our appetite. We highly recommend listening to Happy Kuro Kitty's rewrite of the last season, as she masterfully breaks down what she feels would have made the fifth season satisfy our palettes. Curious about what our esteemed panel had to say? Make sure you check this latest episode out to find out!

Did you enjoy this week's Toonami? Let us know by commenting below or directly on our social media. You can follow us on Twitter, Instagram, and Facebook. You can listen to the Toonami Faithful Podcast on Soundcloud, iTunes, Spotify, etc. for interviews, discussions, and breaking news updates. Listen at the link below or on your podcast platform of choice:
C.J Maffris is the Editor-in-Chief at Toonamifaithful.com. He also produced and directed the Toonami documentary, What Toonami Means To Me. Feel free to follow CJ on Twitter