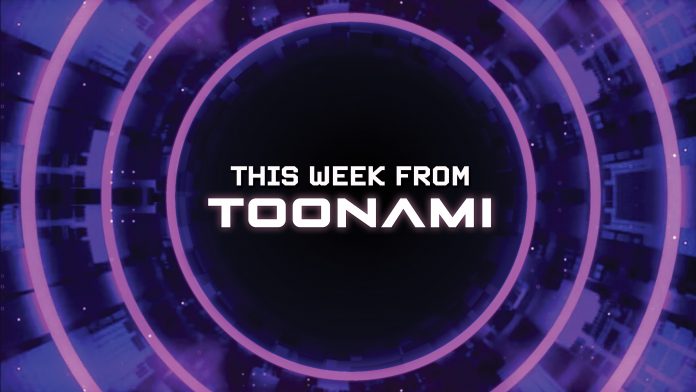 It's always fun when a new lineup is announced for fans, and this week, the Faithfuls learned of a returning series rejoining Toonami, which had to make everyone joyful. Dr. Stone's third season will air on the block, which has to have many excited, considering the lack of new series coming to Toonami in recent weeks. However, it isn't all great news, and this is more on a personal level for Toonami Faithful. For whatever reason, we lost all of our articles from 2023 and nearly everything from 2022. So any This Week From Toonami, Ratings, editorials, and reviews during that time could be lost, possibly forever. We will do what we can to find everything, and we are devastated about the loss. We've learned that archiving is essential, and when content/data is lost, it's a loss for the community. We will keep you updated and bring you the best information regarding all things Toonami.

Are you excited yet? Well, you should be for July, with the third season of Dr. Stone coming back to the lineup. On their Facebook page, Toonami announced the schedule for the next few weeks starting on May 20. That schedule is the same as this past broadcast, but Toonami told fans they would have a Unicorn: Warriors Eternal marathon for Memorial Day Weekend and that Dr. Stone will show up at 12:30 a.m. on June 3. Sadly, the Dr. Stone Ryusui Special Episode was not included, which is mandatory viewing for fans if they do not want to be confused. Make sure you check that out on Crunchyroll before June 3. Also, interestingly enough, Jason DeMarco (as well as the Facebook post) mentioned that Dr. Stone's arrival was a small thing they wanted to tell fans. They are STILL waiting for the go-ahead to do so, meaning there's even more on the way to the block. Hopefully, we will learn what that is, and cannot wait until it is announced.
Toonami released a new game review for fans to check out titled Trek to Yomi. Classic Japanese Samurai films inspire the game as you decide on fulfilling your duty or protecting the one you love. Forced to traverse everywhere, players will have a steep task to be able to complete it. While it is shorter than they would like, Trek to Yomi allows you to replay to collect and finish every achievement you want to accomplish. It looks fantastic, and we hope you enjoy it too, as the Toonami crew gives it a score of eight out of ten!
We all know that the Gundam franchise is widely popular. Whenever you think mecha, Gundam is the first property that comes to mind. Giant robot battles are a staple and one that Toonami fans enjoy a ton. However, the franchise this year has hit record sales, and it has Mobile Suit Gundam: The Witch From Mercury. Since the debut of the series, which is very different from most Gundam series due to it having a female protagonist, sales have gone up from last year, making it a massive success for Sunrise. It's incredible to see, and while we are bummed it couldn't air on Toonami (at least so far as we know, surprising can happen), it's fantastic to see Gundam continue to thrive in 2023. And if you're curious about how much sales increased, Anime News Network broke down all the numbers in the article linked for you to see for yourself.
Is this a new season anime trend for the Los Angeles Chargers? The team shared their second anime-inspired schedule video to get fans pumped for this year's new season. It references popular anime, including Toonami shows like My Hero Academia, Hunter x Hunter, One-Punch Man, and more. It's a well-done video, and the references not only involving NFL anecdotes but also for anime make this just as impressive as the last one. These videos should be a yearly thing we will look forward to every time!

While we won't be doing weekly reviews for Unicorn: Warriors Eternal, Editor-in-Chief CJ Maffris will periodically check in to talk about the series or any themes that jump at him while it encores on Toonami. Not being the hugest Genndy Tartakowsky fan, he's intrigued at the ambitious premise Unicorn: Warriors Eternal has and loves the concept of reincarnation, especially with Melinda/Emma not going as smoothly as you would like (He's also a massive fan of Copernicus). But, he is worried about the grand scheme of this series and hopes it can stick the landing with the concept and story-telling as it progresses. Due to the recent loss of all our pieces, sadly this one was recently purged out as well. So we will get that back up as soon as we can.
The Demon Slayer Podcast released its latest episode on its Patreon page this week! So if you want to hear it before it is published to the public, you can support our colleagues and subscribe to get early access to listen to our expert's thoughts about the latest season. This time the gang covers episode five, so you'll want to tune in when you can.

Did you enjoy this week's Toonami? Let us know by commenting below or directly on our social media. You can follow us on Twitter, Instagram, and Facebook. You can listen to the Toonami Faithful Podcast on Soundcloud, iTunes, Spotify, etc. for interviews, discussions, and breaking news updates. Listen at the link below or on your podcast platform of choice:
C.J Maffris is the Editor-in-Chief at Toonamifaithful.com. He also produced and directed the Toonami documentary, What Toonami Means To Me. Feel free to follow CJ on Twitter @SeaJayMaffris