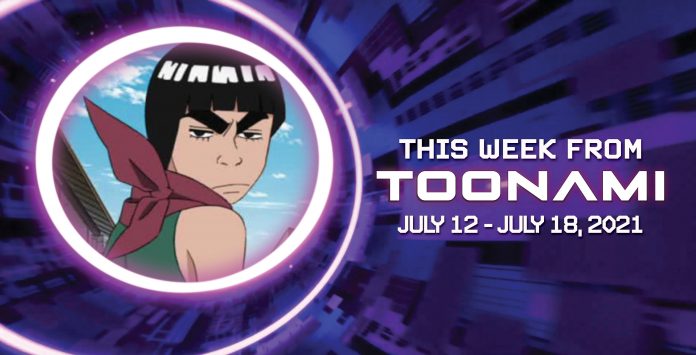 "Extra! Extra! Read all about it!" There has been a lot of Toonami-related news this past week, including a lineup change, a marathon, and a surprise interstitial. Read on to see what you may have missed in This Week From Toonami.

With the end of the second season of Dr. Stone coming next week, Toonami announced their plans of how the lineup will look for the future. Starting July 31, both My Hero Academia and Food Wars! will air two episodes. While the doubling up of My Hero Academia makes sense due to Dr. Stone's completion, it was a surprise to see that Black Clover will also be taking a break from the block. Fans speculate that FUNimation needs more time to dub the project due to the pandemic, as well as the studio's recent relocation to a new building.
Additionally, in the first weekend of August, Adult Swim will broadcast the entire first season of the hit television series Harley Quinn. The marathon will start at 10:30 p.m. EST and end at 5 a.m. EST, covering Toonami as a whole. While some fans were a bit confused as to why a marathon would be playing in August, it seems the sequel Suicide Squad film would be debuting that same week, utilizing a similar synergy to Toonami's Wonder Woman film marathon when Wonder Woman: 1984 debuted). Fans are curious as to what the block will have in store after the Harley Quinn event!
Toonami fans were abuzz when we reported through our weekly schedule graphic that Toonami would have an interstitial that would push back both Attack on Titan and Dragon Ball Super by fifteen minutes. While Jason DeMarco would later say it wasn't anything "earth-shattering," fans were treated to Iron Maiden's new music video, "The Writing On The Wall." Toonami has always been a place to showcase all kinds of music videos, with this being a huge surprise and one that many fans seemed to enjoy!
If you've been on social media for some time, at some point or another, you may have seen a meme of Sailor Moon creator Naoko Takeuchi with a quote explaining how she came to create her hit series because of her personal struggles with having no friends. Surprise! It's fake. Anime Nostalgia Podcast host and blogger Dawn initially reported on the viral quote in 2020. Still, when the meme started making rounds again, Dawn shared a thoroughly-researched blog post documenting the quote's virality and the fact that Takeuchi never said it, even in Japanese interviews. This report is a must-read for Sailor Moon fans and a lesson on the lasting impact of social media in terms of sharing and preserving information that others may have distorted over time or just plain inaccurate. You can read the blog post in full here!
While it originally aired on Adult Swim proper, Genndy Tartakovsky's Primal aired on Toonami in November 2020. Considering how critically acclaimed and beloved the series has been by fans, it should come as no surprise that Primal has received another Emmy nomination, this time for The Most Outstanding Animated Program for 2021. Primal has won an award every time it was nominated thus far, so the odds of winning this nomination seem to be in the show's favor. Congratulations to the Primal creative team!
According to Weekly Shonen Jump, Dr. Stone creators Boichi and Riichirou Inagaki will be taking a break. However, it isn't due to any health issues. It's so that the two can do some research for the manga, and fans should expect the title to be back relatively soon!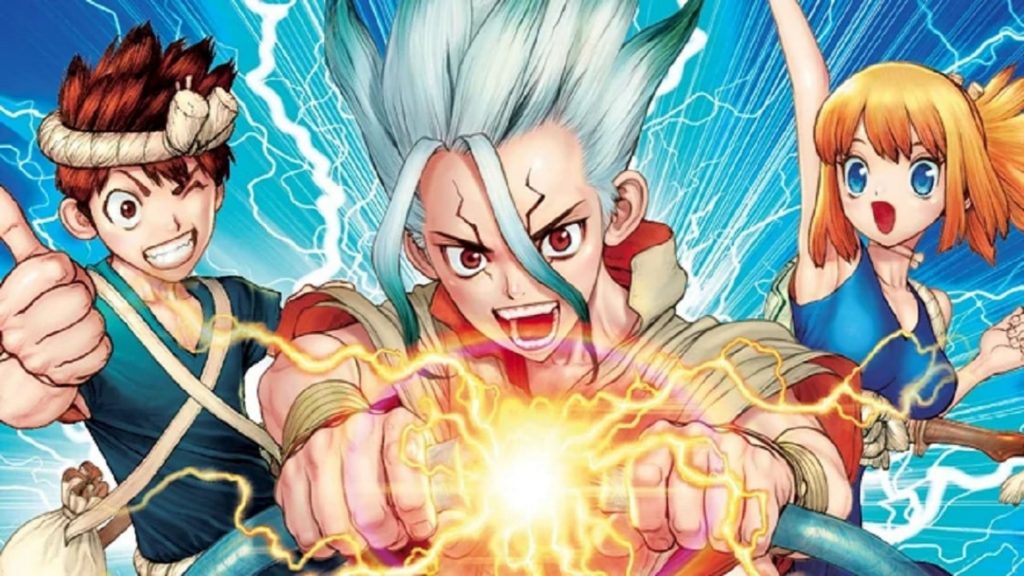 The fervor for the second season of Demon Slayer continues to grow as a new key visual debuted this week to showcase the upcoming Entertainment District Arc. Between this new art and the Season Two trailer from Aniplex of America's YouTube page, we're stoked to see what's in store for Tanjiro and his friends!
Adding on the Demon Slayer news, Hashira Shinobu Kocho was showcased in a small video for the upcoming Demon Slayer: The Hinokami Chronicles video game. She is a favorite among the staff at Toonami Faithful and looked stunning as she was slicing and dicing! If you are interested in picking up this title, the fighting game is scheduled to be released on Oct. 15 this year.
It's not a popular franchise without a bit of drama. Japanese publisher Shueisha is replacing copies of reproductions of Koyoharu Gotouge's manuscripts from the final chapters of the Demon Slayer manga that they have sold over the past year. Fans realized that something was amiss when they received their copies and noticed that some images were severely stretched across the page, margin notes were missing, and images were cut off. These reproduction manuscripts cost a pretty penny: the Jump Festa editions retailed for $350 per set, and the smaller Shonen Jump copies retailed for $35. Shueisha intended only to refund a portion of the faulty manuscript copies until Gotouge wrote the publisher a letter stating that the products are "not worthy of being called 'reproductions' of [my work]." Now Shueisha is offering all fans who purchased the manuscripts the opportunity to return them for true reproduction copies.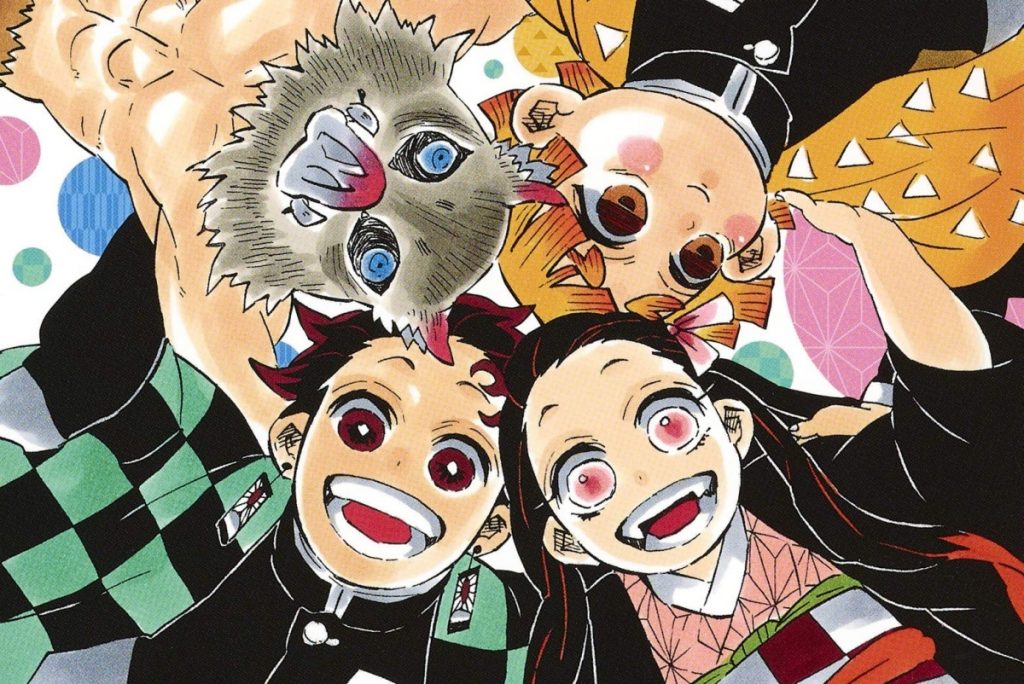 And finally (since there is never enough Demon Slayer news), a new roller coaster based on the franchise will be opening at Universal Studios Japan this September. It will feature virtual reality technology to give fans the feeling of being onboard the Mugen Train. Demon Slayer: Kimetsu no Yaiba XR Ride copies the vehicle, and passengers will enjoy the images and voices of all kinds of characters fighting demons. Who else wants to try this ride?
Yen Press has started an audiobook selection for fans back in May, titled Yen Audio, and it caught our eye that Bryce Papenbrook (the voice of Kirito) will narrate their Sword Art Online title. Much like the other audiobooks the company announced, voice actors from the title seem to be describing the series they are featured in, giving fans a whole new way to experience a property. Other examples include Monica Rial narrating The Saga of Tanya the Evil and Christopher Guerrero reciting Overlord.
This upcoming Monday will be the twentieth anniversary of Fullmetal Alchemist. As fans look back at the lasting legacy of the property, it was announced that a smartphone game based on the shortest alchemist around (sorry, Edward) will be released. Right now, Toonami Faithful is unsure when that will happen, and only that in winter this year, more details will become available.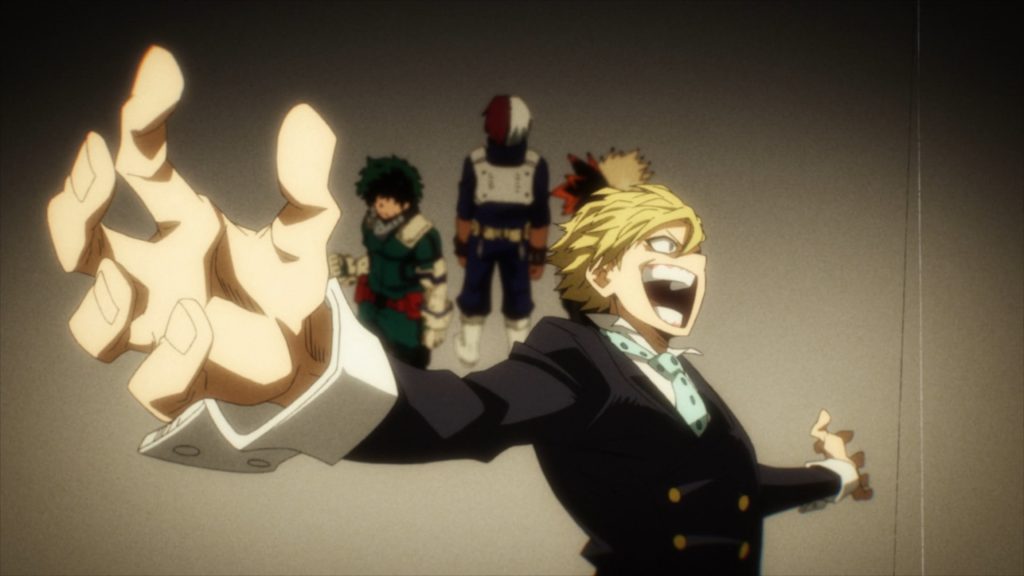 Tensions run high in My Hero Academia as Midoriya recovers from losing control of One For All, and the final match between Class 1-A and Class 1-B continues. Shinso is excited to face Midoriya again since their previous exercise at the school festival. Still, he quickly realizes that he is no match for the young hero-in-training when he seems to gain control of the black energy, whips rapidly, and uses them in battle. Uraraka manages to capture Monoma from Class 1-B, but not before the motormouth student lays a trap for Midoriya to catch him off guard. Uraraka, Mineta, and Ashido manage to defeat and capture the other Class 1-B team members while Midoriya pursues Shinso. He uses Shinso's capturing weapon to launch himself forward and pin his opponent to the ground, leading Class 1-A to victory and ending the match. Afterward, the faculty discuss and critique student performances in the final battle. Shinso admits he acted selfishly and feels he hasn't progressed enough to transfer to the hero course successfully. Aizawa scolds him and then encourages him to continue to aim higher. Senku and his friends search for Tsukasa's sister Mirai in Dr. Stone so that they can revive and heal her. However, peace doesn't last for long after Senku successfully restores Mirai. The remaining members of Tsukasa's army attack the Miracle Cave, and Hyoga attempts to kill Mirai. Tsukasa saves his sister, but Hyoga fatally wounds him. He and Senku tag team against Hyoga and swiftly defeat him, but they quickly discover that the Revival Fluid is trapped under the rubble of the Miracle Cave.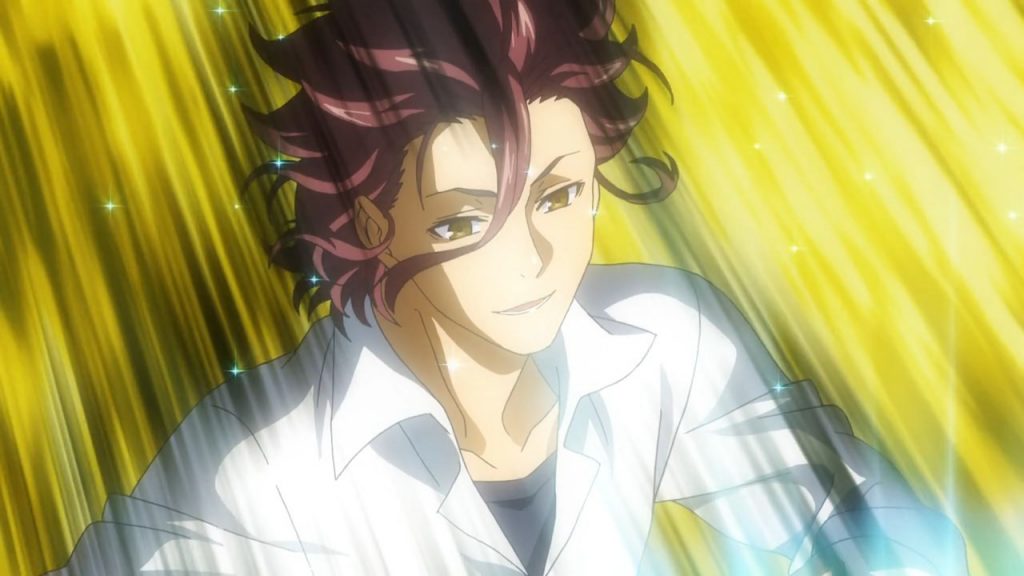 The three princesses are stuck in the modern era in Yashahime: Princess Half-Demon and they begin to settle into new routines while they figure out how to return to the Feudal Era. Eventually, they decide to negotiate passage through time with the demon Root Head. Moroha promises the demon their rainbow pearls in exchange for opening the portal between eras. The monster agrees, and the princesses find themselves face to face with the spirit of the priestess Kikyo, who seems to be living within the Sacred Tree of Ages. She informs them of their heritage and that they have to defeat the great demon lord Kirinmaru and their father Sesshoumaru to bring peace to the Western Lands. The girls refuse, so Kikyo leaves them to be dealt with by Root Head. Moroha quickly defeats the demon using the dried demon hand gifted to her by her great-grandfather, and they escape into the Feudal Era. Meanwhile, Kikyo keeps watching over a young woman in a deep sleep who seems to be trapped within the tree, as well. Food Wars! The Third Plate also journeys to the past as Joichiro and Gin reminisce on their days as young students at Totsuki Academy. Soma and his friends learn that Joichiro was a poor student with a passion for cooking who eventually made it onto the Council of Ten despite his overwhelming ratio of losses to wins in food wars. However, Joichiro's skill and talent caught the eyes of many both inside and outside the Academy, who lauded him as a genius and continuously pushed Joichiro to keep winning and creating new dishes. Eventually, Joichiro cracked under pressure and left the Academy just before one of the most prestigious cooking exams. Years later, Gin receives a phone call from Joichiro out of the blue, and he learns that Joichiro was not galavanting around China, but he also got married, had a son, and opened his business, Yukihira.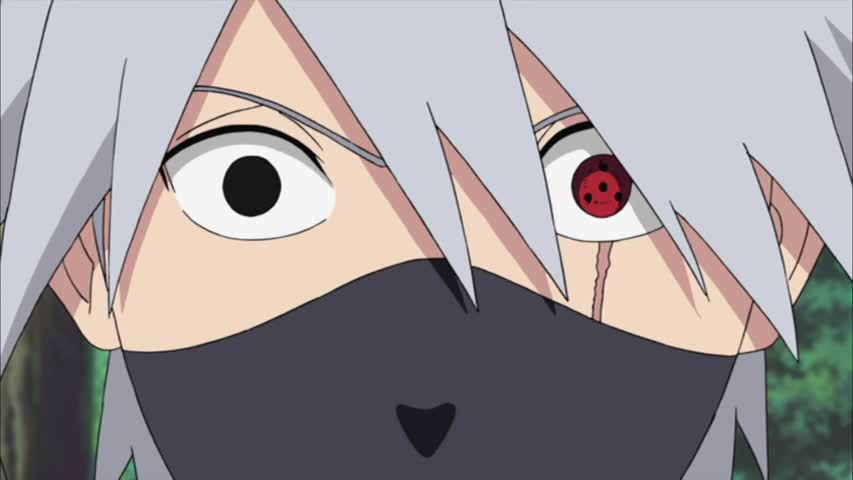 The Black Bulls continue training in the Heart Kingdom in Black Clover to prepare for the upcoming war with the Spade Kingdom. After all their hard work, Noelle, Nero, Mimosa, and Lolopechika decide to relax together in the bath. The young queen teases the girls about being interested in Asta and asks if one of them is secretly dating him. She also tells the girls she is thankful for their company and is glad they could meet and become friends. Charmy causes trouble in the royal orchards when she indulges in too much fruit. She sets up a barrier around her mountain of snacks that causes giant sheep to manifest if anyone steps too close to her goodies. The spirit guardian Potrof teams up with Asta to stop the large sheep but to no avail. Rill from the Aqua Deer squadron arrives and captures Charmy, bringing her magical giant sheep to a halt. Meanwhile, Yuno meets with the rebel Ralph, who fled the Spade Kingdom searching for the young Magic Knight. Ralph reveals that Yuno is a prince of the Spade Kingdom, and he begs him to help take back the kingdom. Kakashi's backstory continues in Naruto: Shippuden, after the young ninja is assigned to the Anbu Black Ops by the new Hokage Minato Namikaze. When ninja from the Hidden Stone village, Kakashi makes quick work of them using Chidori. Minato then decides to assign Kakashi to guard duty for his wife Kushina, a jinchuriki and pregnant with Minato's child. Hell breaks loose when Kushina is captured by a masked man the night she gives birth to her baby, and the man unseals the Nine-Tailed Fox from her body. Minato and Kushina succeed in stopping the fox from destroying the Hidden Leaf village and seal it inside their baby, but at the cost of their own lives. The Third Hokage Hiruzen resumes power as the Hokage once more, and he promises to protect their child, Naruto Uzumaki.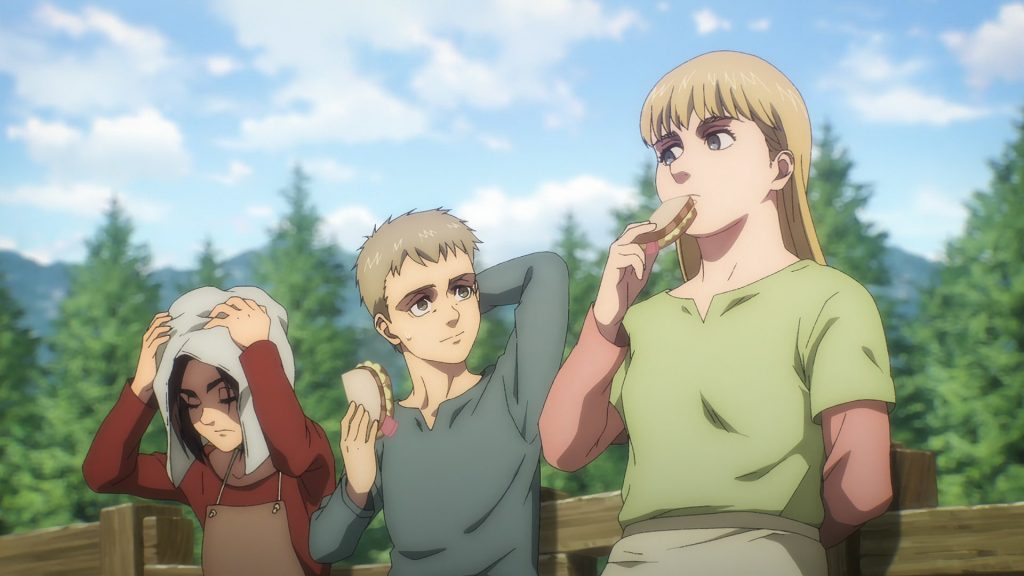 Gabi and Falco find themselves behind enemy lines in Attack On Titan when they escape from captivity and wander into the wilderness. They meet the orphan Kaya, who invites them to come with her to Braus' stables, where the Braus family runs an orphanage. Despite introducing themselves with false names, Kaya knows right away that Gabi and Falco are actually from Marley. However, the girls' butt heads when Gabi says Kaya's mother deserved to die because of the Eldians' sordid history, even though she was born and raised in an era far removed from the atrocities. Universe 7 and Universe 11 continue to duke it out for the Super Dragon Balls in Dragon Ball Super. Seeing the attacks on his teammate, Dyspo of the Pride Troopers decides to step up his game against Frieza. He attacks at high speeds, but Frieza is barely fazed. He tells Dyspo that the likelihood of Universe 7 winning is high, given that they have more fighters left in the arena than Universe 11. Frieza offers to help Dyspo and Universe 11 win the Tournament of Power by joining forces with them, so long as they promise to resurrect him with the Super Dragon Balls. Dyspo refuses his offer, so Frieza transforms into his golden form and uses his full power against him. Dyspo focuses his ki and increases his speed until he unleashes his secret technique Super Maximum Light Speed Mode, to push Frieza closer and closer to the edge of the arena. Gohan intervenes and stops Dyspo with a swift kick. Frieza traps Dyspo in an energy cage so that Gohan can unleash a volley of attacks. However, Dyspo's speed is too great for Gohan to hit, and they're running out of time. The cage disappears when Frieza can no longer maintain its form. Gohan grabs Dyspo, and then Frieza fires his Death Cannon, knocking both fighters from the arena and eliminating them. 

On this week's episode of the Toonami Faithful Podcast, CJ Maffris hosts a discussion about the final story arcs and overall fondness of the series Fire Force. Joined by Andrew "Sketch" Hingson, Happy Kuro Kitty, and Bryan "LaserKid" Johnson, the group talks about what they liked and didn't like about Company 8 and the entire Fire Force world. The panel was in awe of the visuals and wildly entertaining fights, as well as Sarah Roach's commentary on social media. The discussion also talks about how the second season might have been better to end in the Nether, the fanservice issues with Tamaki, as well as looking at both Fire Force and Soul Eater critically. It turned out to be a wildly entertaining discussion, so make sure you take the time to listen to this episode!
Continuing the trend, Happy Kuro Kitty wrote a retrospective of Fire Force for this week, giving fans an in-depth look at the property. She analyzed what the series did well (such as the fights, touching moments, and animation) and what could have improved (such as the pacing in arcs and blatant fan service). Ultimately Kuro had high remarks for Fire Force and mentioned how she would recommend this series to other anime fans out there while enjoying the comradery on social media thanks to Sarah Roach's continued efforts to tweet about it (regardless of when it aired). It is well worth the read if you get a chance to check it out!
Social Media Director Celia Rose joins Chad from the Macross Mecha Manual, EXO from Macross Fan Central, and Brandon from Projekt: Zerothree Photography for another episode of Pop Deculture! to discuss the latest teaser for the film Macross Delta: Zettai Live!!!!!!, as well as new variable fighter variants previewed on the Macross Won't Stop and Macross Modelers web shows.
And in case you haven't noticed, Toonami Faithful updated our graphics for "This Week From Toonami." Since spearheading this project, Celia Rose has been working tirelessly for the publication, and so, we wanted to give a special shoutout for the hard work she's put in since joining us! Celia also went above and beyond by piecing together additional graphics with JPReckless' assets to use for future news updates. If you like what you see, make sure to send her a "nice job" tweet her way!

Did you enjoy this week's Toonami? Let us know by commenting below or directly on our social media. You can follow us on Twitter, Instagram, and Facebook. You can listen to the Toonami Faithful Podcast on Soundcloud, iTunes, Spotify, etc. for interviews, discussions, and breaking news updates. Listen at the link below or on your podcast platform of choice:
C.J Maffris is the Editor-in-Chief at Toonamifaithful.com. He also produced and directed the Toonami documentary, What Toonami Means To Me. Feel free to follow CJ on Twitter @SeaJayMaffris
Celia Rose is the Director of Social Media for ToonamiFaithful.com. Feel free to follow Celia Rose on Twitter @planetstwinkle.