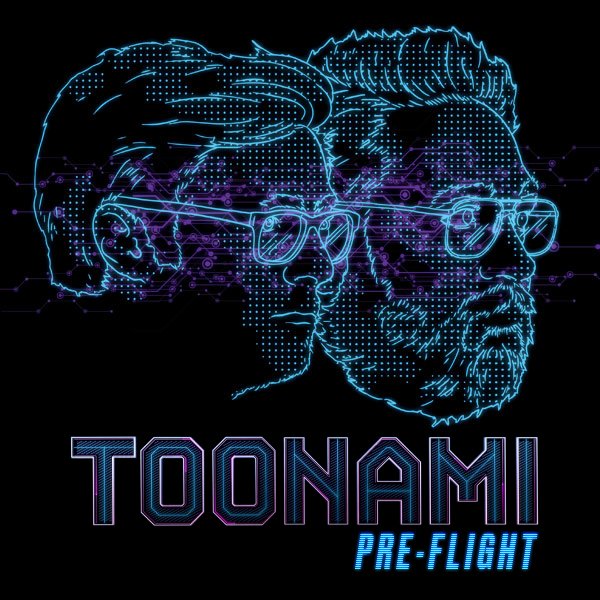 During Adult Swim Fest last Saturday, Jason Demarco and Gill Austin shockingly announced during the Toonami Panel that this was the last Toonami Pre-Flight episode.
Before the final episode of Pre-Flight aired, a Twitch clip from Ben O'Brien surfaced stating how the Adult Swim Streaming department was laid off. News of major layoffs happening at the company was mentioned previously, but it is unclear as to why this decision was made. Most will speculate that due to the recent coronavirus pandemic, that budget cuts are the main culprit. But nothing is confirmed.
So far, as of this post, Toonami Faithful hasn't heard of any staff members who work on Toonami being laid off. We are grieved by this news for a number of reasons but we're are also saddened that the era of Pre-Flight has come to an end.
Toonami: Pre-Flight was a semi-weekly show where Jason and Gill discussed various animated series (mostly ones that aired on Toonami) and films along with topics related to them. For those topics, each of them would offer their top three picks and fans were encouraged to submit their own picks on Facebook. Those submissions would be compiled into a top five from both the Toonami Facebook and the Adult Swim Facebook responses.
There were some special Q&A episodes, live episodes recorded at conventions, several behind the scenes features, an IGPX discussion featuring Jose Argumedo (one of our founders) and some episodes that divulged Toonami's triumphs and missteps.
Pre-Flight also featured segments with Steve Blum and Dana Swanson regarding their daily lives and going to conventions where they interacted with fans. Additional segments included Dana's "Mobile on the Move" game reviews, Jason's animated film reviews and Gill's "One Man's Trash": where he completed particular objectives in video games.
Where Pre-Flight was truly a pre-show for Toonami, was the inclusion of sneak peaks for promos and videos that would air on Toonami. Occasionally new shows were announced on Pre-Flight or new shows would get a primer during Pre-Flight before they broadcasted.
For those of us who enjoy learning about the inner workings of Toonami, Pre-Flight was a buffet to indulge in almost every week. The streaming series had a good run and we are thankful for having it as long as we did and we are grateful to the entire crew for all the work they put into it.
We at Toonami Faithful are deeply saddened at the loss of Adult Swim Streaming, and wish for everyone who was let go to be able to find work as soon as possible where ever that may be.