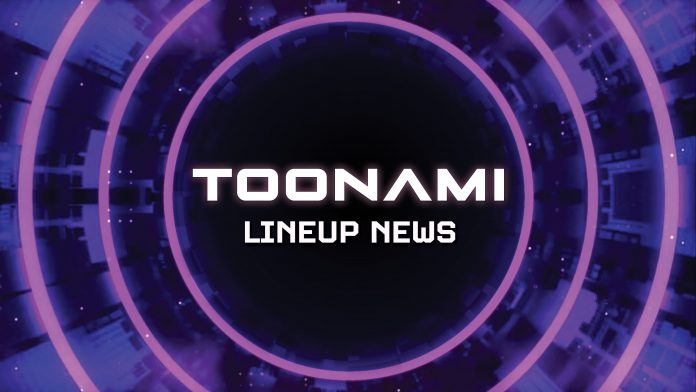 Toonami this week announced their plans for October this year and are bringing fans some exciting stuff for the month. Fans will get to say goodbye to an old friend with two episodes airing in one night, and once again, DC movies will return to the lineup for a night!
Black Clover will wrap up its Toonami run on Oct. 9 as Toonami will double up on the popular shōnen that Saturday. Naruto Shippuden will take a break on that day, allowing Toonami to finish the long-running series from 2 a.m. to 3 a.m. It's unclear why Toonami decided to make this move, but hopefully, it'll give fans a chance to say farewell to Asta, Noelle, Yuno, or any of their favorite magic knights from the Clover Kingdom! Now that the anime has ended, all eyes will be on the Black Clover film as everyone waits for a new season to be in production (if all goes well).
But the lineup news doesn't stop there! On the following Saturday (Oct. 16), Toonami will have a DC FanDome lineup again, littered with three films for viewers to check out! Adult Swim will broadcast Batman Ninja AND Batman: Under the Red Hood. Toonami will also have a R.A.M. horror short called The Great Yokai Battle of Akihabara to end the night starting at 4:15 a.m. And for those wondering what that could be, Swimpedia reported that it is a Rick and Morty short! With how fun last year's showings were, these will be interesting to watch as movies return to the block once again!
And for those wondering about Fena: Pirate Princess on Oct. 16, don't fret! It will continue to air at its regular time at midnight! It will be the only series that won't have the night off that day.
It looks like October will be a busy and exciting month for Toonami as well as its fans! DC movies return, Black Clover finishes, and a Rick and Morty short in two weeks! Of course, this will mean that the block will also have to start looking to fill a timeslot with Black Clover ending, and Toonami Faithful will keep an eye on whenever news breaks!
What do you think about the recent schedule changes coming this October? Are you going to miss Black Clover? And what about all the showings during the DC FanDome event? Tell us how you feel in the comment section below or on our social media pages!
Don't forget to listen to the Toonami Faithful Podcast, your one-stop podcast to get the latest news on Toonami as well as the best commentary about the block we all know and love!