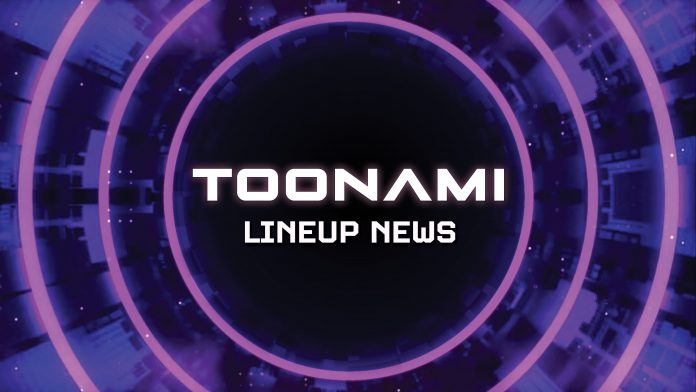 Patience. Probably the worst word for Toonami fans to hear, as they must continue to be patient after Toonami revealed its schedule for the next three weeks on their Facebook page. It isn't the best thing to see, and one that has many Faithfuls wondering what new show will show up after Jason DeMarco posted on Twitter that they needed one final word before announcing it. Even the Facebook post made note of saying that. Sadly, that leaves the block in another holding pattern despite the arrival of the encore run of Unicorn: Warriors Eternal beginning on May 6.
Many were curious about what the lineup would look like now that My Hero Academia's latest season has ended. But no new series will join on April 29, as the block will instead air a full hour of Primal to kick things off that weekend. My Hero Academia is still there for good, though, as it will take Primal's spot at the end of the night for what we can assume will be the start of the sixth season. The rest of the schedule will remain the same, with Food Wars, One Piece, and Naruto Shippuden airing at the same time they have been, which is 1 a.m., 1:30 a.m., and 2 a.m., respectively.
The following Saturday, May 6, Unicorn: Warriors Eternal encore run will begin, a full hour since two episodes will premiere on Thursday, May 4. However, Primal will not be on the block that weekend, but the rest of the lineup will stay the same for the rest of the night.
But Toonami didn't stop there, as they also announced what the lineup will look like on May 13 with the block led by both Unicorn: Warriors Eternal and Primal (midnight and 12:30 a.m., respectively). The rest of the lineup will remain untouched since the April 29 schedule.
It is not the lineup we wanted to see, and I can imagine Toonami fans are at their wits' end seeing all these reruns lead the block. And while I'm happy that Unicorn: Warriors Eternal is only two days removed from the premiere, it doesn't feel that great when there's still room for new shows to join the ranks of the illustrious block. Whatever has been holding up this latest deal and potentially others has been a massive killer of morale and has put Toonami in a spot that seems dire (at least on the outside and on social media). Many fans have been voicing their opinions on other strategies to look into, and I hope Toonami takes a peak to see if those are plausible. Because doubling up on One Piece or Naruto Shippuden would be viewed more favorably by fans (although since they've done it before, the actual viewing numbers that we don't get to see would suggest otherwise), people can only be patient for so long. While deals have been made recently for excellent or popular properties like My Hero Academia, Food Wars, and One Piece, I hope more can be made, especially in a more timely matter. It isn't always going to work out; television is fickle that way, but being on the constant end of having to wait doesn't do the block or fans any favors. Here's hoping that after these three weeks, something new is announced for fans to get excited about and one that reinvigorates the community!
What do you think Toonami is waiting to announce? And are you excited to see Unicorn: Warriors Eternal on Toonami? Tell us on our social media pages or in the comment section below!
Don't forget to listen to the Toonami Faithful Podcast, the best place to stay up to date on all things Toonami, and hear the best commentary about the block you won't hear anywhere else!