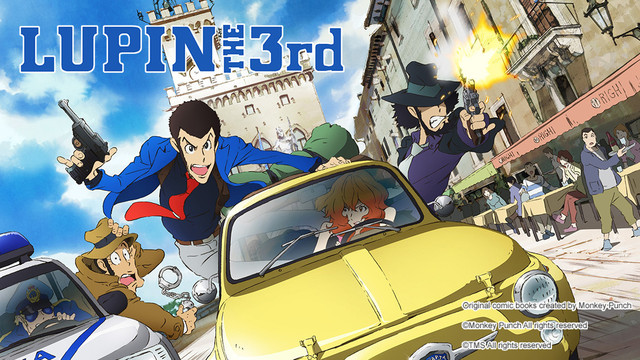 Discotek Media and Richard Epcar teased on Thursday that fans of Lupin the Third Part IV should get excited for Saturday. Discotek Media announced Friday that they will host a live stream virtual panel on their Twitter page with the cast of Lupin the Third Part IV after the final episode airs on Toonami. It's been a long and incredible journey for Lupin and those who help create the English dub would like to reward fans of the series (and Toonami fans) by hosting a live Q & A to answer questions about the show. Those participating in the live stream include; Richard Epcar, Ellyn Stern, Doug Erholtz, Michelle Ruff, and Lex Lang. To have your question answered on the stream you'll have to directly tweet at Discotek Media (@discotekmedia) and use the hashtag #LupinThe3rd. While it's sad to have Lupin end its run, this should be a nice sendoff for fans to get all kinds of information as to how dubbing the series went and how much fun the cast seemed to have working on this project. Hopefully, you'll be able to tune into the finale of Lupin The Third Part IV this Saturday to give it a proper goodbye!
It all comes down to this. The final episode of #LupinThe3rd Part 4. Next Saturday on Toonami.

(♫ – 8 Haters by Tomáš Herudek) (Final episode directed by @RichardEpcar & @ellynstern) pic.twitter.com/wEgrw7PXly

— 💿 Discotek Media 💿 (@discotekmedia) January 14, 2018
*h/t to Jose Argumedo for giving us the heads up about this event and providing all the details for us to report.
C.J Maffris is an editorial writer for Toonamifaithful.com. Feel free to follow C.J on Twitter @SeaJayMaffris