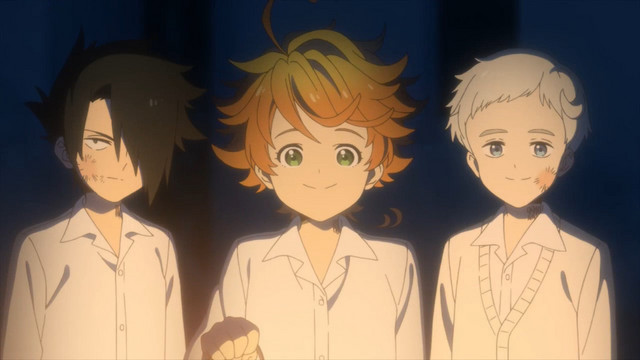 via CloverWorks
The Promised Neverland's official Twitter account had a sad announcement for fans excited for the next season. Due to the COVID-19 pandemic, the following season will be pushed back to 2021.
After the first season of The Promised Neverland debuted on streaming services, the English dub had a run on Toonami, which became a massive hit amongst fans. It was later announced that the second season would air in January of 2020, as many anticipated the next story arc to be adapted. That will no longer be the case as the entire world continues to try and stop the spread of COVID-19. As of now, the second season is planned for January of 2021.
Anime productions halting or delayed due to the COVID-19 pandemic isn't new, as many spring simulcast series has been put on hold for a bit. In the U.S., both FUNimation and Sentai Filmworks have either delayed producing English dubs or begun working at home (meaning dubs might take longer to make).
How do you feel about The Promised Neverland's second season being delayed till 2021? Feel free to tell us below in the comment section or our social media pages
Don't forget to check out the Toonami Faithful Podcast