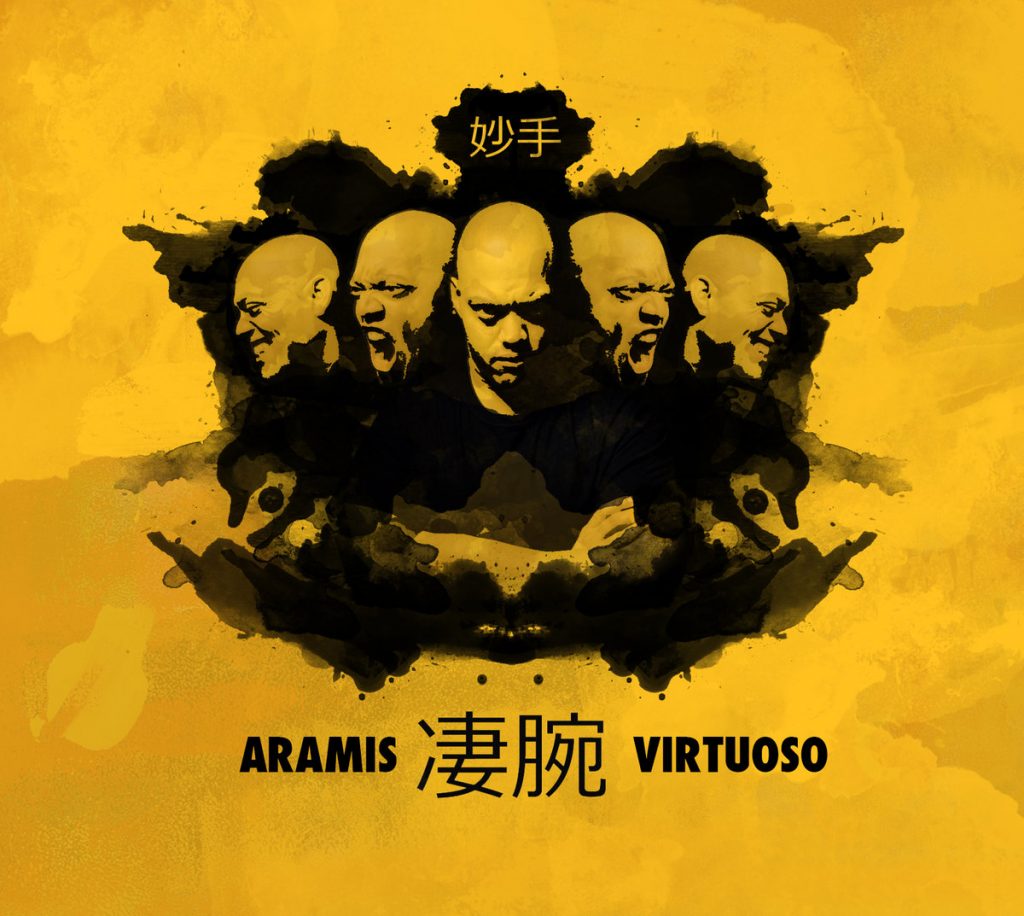 Once again we have the talented and highly esteemed Aramis with a new album called Virtuoso. Aramis is always ambitious with his pursuit to bring the best possible delivery when it comes to his music. I have been a fan of Aramis for a while now and it really started when I heard his other CD Hidden Agenda. It was all over for me because of one song Lazy Saturday, that old school feel still was just what the doctor ordered to cure my hip/hop deficiency.
Then Aramis comes back with this album and starts laying down these killer bars. When I heard Spike Spiegel, I was beyond impressed with this track and all I can say is Shinichiro Watanabe would have been proud of this track. It felt like a song that should have been apart of Cowboy Bebop, like you were literary Spike Spiegel cruising across the cosmos and kicking ass. Well done Aramis. If I could use a track that would represent my life, then this one is in the top 1 percent.
The next track that caught my attention was Push feat Ambush Vin. The masterful use of percussions and those 808s was a serious shock to my central nervous system, not to mention when you hear Ambush Vin come in on his verse with that gutter grimy gusto. It's like a tag team match where the emcees are coming in full throttle to defend their title and not letting up for one single bar. These days it's pretty rare when you come across an album that you can vibe off of from beginning to end.
I know I say hip/hop a lot, but this time around I just have to call this soul/hop because the spirit of hip/hop is revived and it did my soul good to hear music that flushes out all that auditory garbage these mumble rappers call hip/hop and replaced with some realness and actual words that speak to you on a level that opens up your third eye.
Another track that came in hard was On and On. It pierced me like a rapier going through the heart in a duel between two nobles in 1800 France fighting to see who the better swordsman is. In this case Aramis bars have succeeded due to his audacity and using the same Machiavellian skill-set that his fictional counterpart used to climb to greater heights with his music.
I have a habit of staying true to the artist I review and never sugar coat anything if it isn't up to par and in this case Aramis knocked it out of the park and has earned a 9.5 out of 10 with Geek-E in his performance of Virtuoso. If you folks haven't heard this album, go listen to it now. It's not for auditory challenged but for those who are hungering and thirsting for real hip/hop this is the album you should get.
You can hear and purchase this album below by using the player. You can follow Aramis on Twitter @Aramis616 and like him on Facebook by clicking here.
[bandcamp width=100% height=120 album=2163795558 size=large bgcol=ffffff linkcol=0687f5 tracklist=false artwork=small]