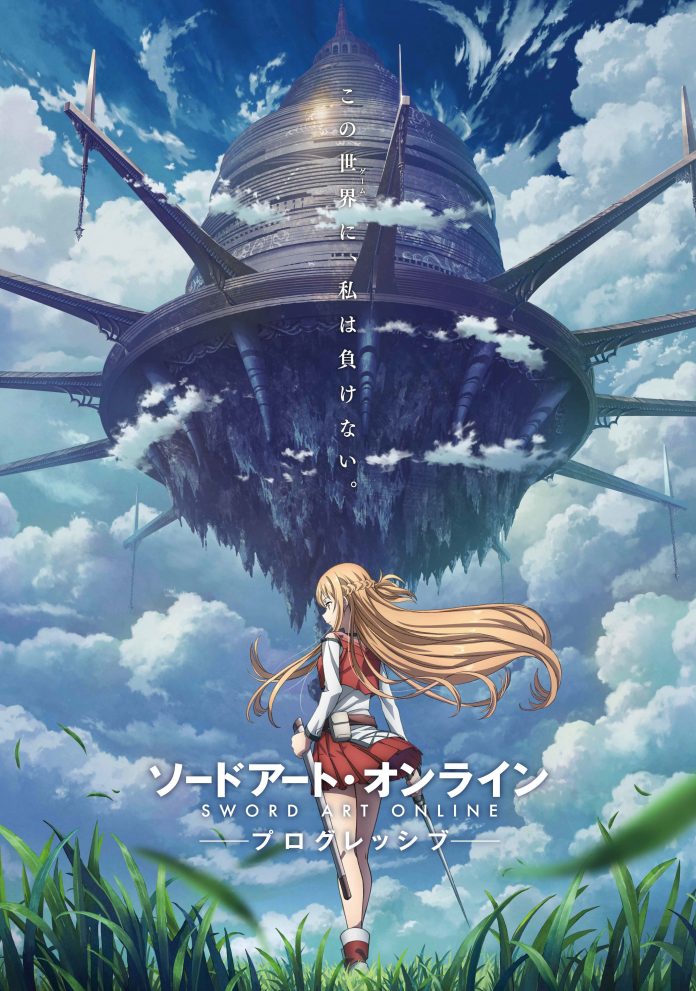 As fans patiently wait for the announcement of Sword Art Online's return to Toonami, those who have been viewing the Japanese simulcasts got some good news regarding the future of Reki Kawahara's hit franchise. Following the airing of the season finale in Japan, Aniplex announced that the Sword Art Online: Progressive light novels will be adapted into an anime series. A trailer and a key visual were also revealed.
Progressive is a retelling of the Aincrad arc from the ground-up, covering parts of Kirito and Asuna's original journey in the floating castle of Aincrad. Progressive plans to include events that were primarily skipped over in the original story. Further details, including episode count, a premiere date, and how much storyline will be covered in a season, have yet to be announced.
Kawahara published the first volume of Progressive in 2012; around the same time Sword Art Online's first season was airing in Japan. This side-story is presently ongoing, with six books published so far.
Yen Press, the English translator and distributor of the Sword Art Online light novels, describes the first volume of Progressive as follows:
"There's no way to beat this game. The only difference is when and where you die…'One month has passed since Akihiko Kayaba's deadly game began, and the body count continues to rise. Two thousand players are already dead. Kirito and Asuna are two very different people, but they both desire to fight alone. Nonetheless, they find themselves drawn together to face challenges from both within and without. Given that the entire virtual world they now live in has been created as a deathtrap, the surviving players of Sword Art Online are starting to get desperate, and desperation makes them dangerous to loners like Kirito and Asuna. As it becomes clear that solitude equals suicide, will the two be able to overcome their differences to find the strength to believe in each other, and in so doing survive? Sword Art Online: Progressive is a new version of the Sword Art Online tale that starts at the beginning of Kirito and Asuna's epic adventure–on the very first level of the deadly world of Aincrad!"
If you want to see Toonami air Sword Art Online: Progressive, we recommend sending your requests to Toonami's Facebook page. Or by directly messaging Jason DeMarco through his Ask.fm page or Twitter (@Clarknova1). We also recommend letting Aniplex know through their respective social media outlets.
Are you looking forward to seeing more Sword Art Online in the future? Let us know by commenting below or directly on our social media. And be sure to follow us on @ToonamiNews and subscribe to our podcast on Soundcloud for future content and breaking news updates.