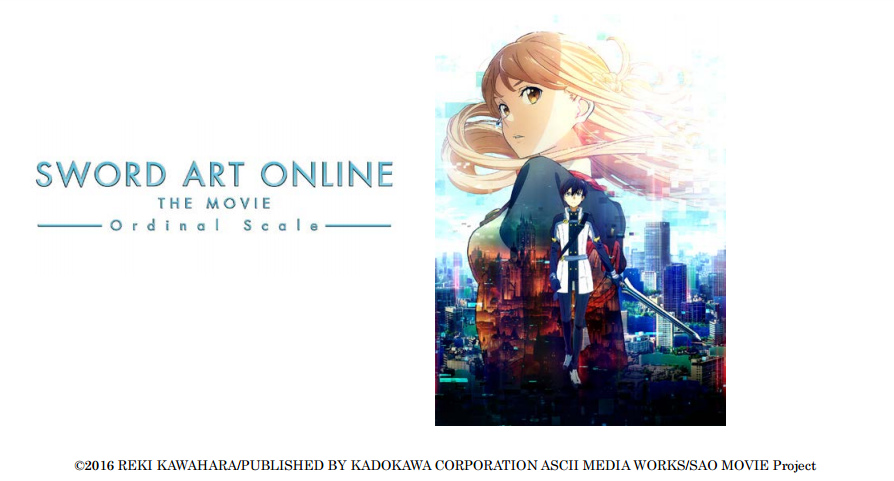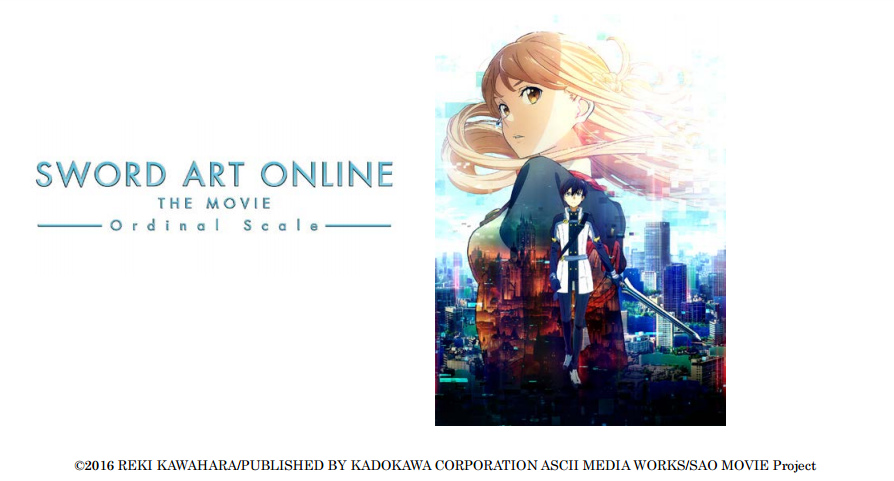 During it's initial run in North American theaters, Sword Art Online the Movie -Ordinal Scale- grossed an impressive 1.35 million dollars in just four days. As previously reported, the film will return to theaters on April 22nd with an English dub after the dub premieres at Anime Boston.
Here's is the press release from Aniplex of America:
SANTA MONICA, CA (March 16, 2017) – Aniplex of America is proud to announce that Sword Art
Online The Movie -Ordinal Scale- has grossed 1.35 million dollars during the first four days of its North
American run. The film set an opening weekend record for an Aniplex of America theatrical release. The
film has played in 560 theaters nationwide and the positive response from both fans and critics has been
absolutely phenomenal.
"I am honored that so many SAO fans came out and supported the film," said Hideki Goto, President of
Aniplex of America. "Ordinal Scale has become a smash hit worldwide and has garnered some wonderful
reviews from critics. We hope that our dub release next month will bring the same excitement and lead to
more people being able to enjoy this wonderful film."
Sword Art Online The Movie -Ordinal Scale- will return on April 22 for a limited theatrical engagement
featuring the highly anticipated dub. Tickets for this screening are available via the official website
(www.sao-movie.net/us).