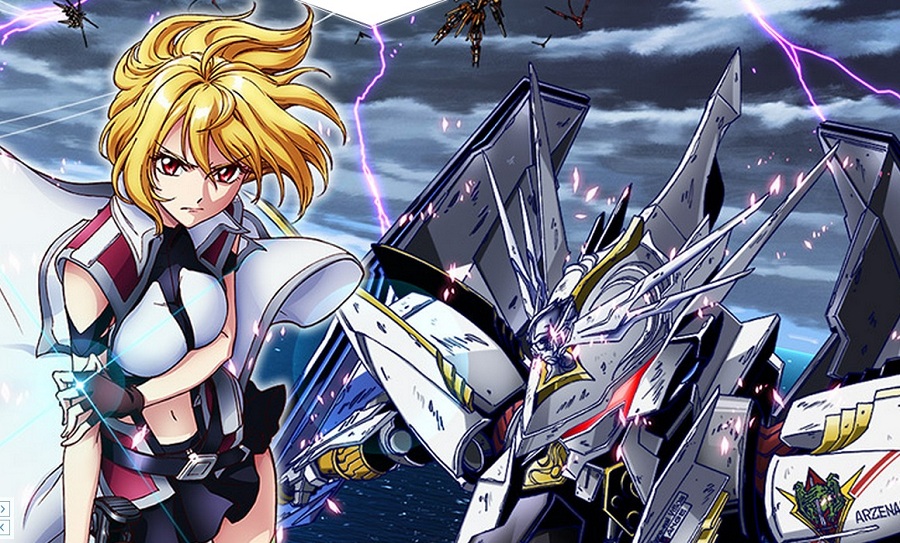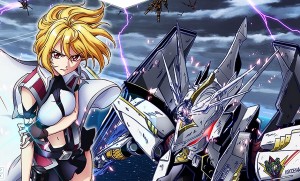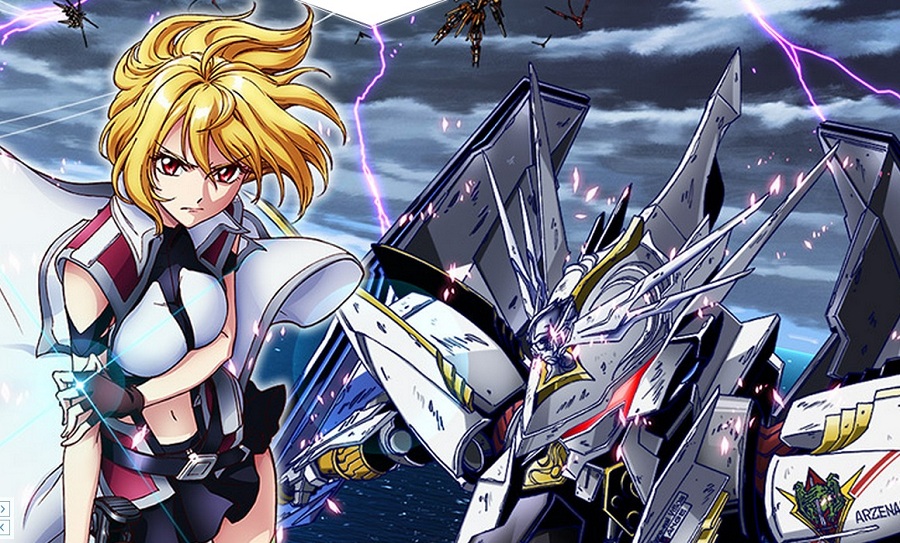 After over a decade, Toonami looks to be bringing back Giant Robot Week. Here's a press release that we received from Sentai Filmworks regarding the upcoming event.
HOUSTON, April 1st, 2016 – The earth will tremble as a host of giant mechs invade Toonami, the hugely popular Adult Swim™ anime block for a limited one night engagement.
Sentai Filmworks and Toonami are proud to partner together for the second coming of Giant Robot Week, Saturday May 28th.
The special one night event will feature the dub premiere of CROSS-ANGE: RONDO OF ANGELS AND DRAGONS along with NOBUNAGA THE FOOL, MAJESTIC PRINCE, GODANNAR and the classic mecha series RAHXEPHON and the return of Toonami alumni THE BIG O.
The nights schedule is as follows:
12:00 AM – DRAGON BALL Z KAI
12:30 AM – CROSS-ANGE
1:00 AM – NOGUNAGA THE FOOL
1:30 AM – MAJESTIC PRINCE
2:00 AM – GODANNAR
2:30 AM – RAHXEPHON
3:00 AM – THE BIG O
About CROSS-ANGE: RONDO OF ANGELS AND DRAGONS:
Betrayed by her brother.  Stripped of her birthright.  Declared an abomination.  For the girl once known as Princess Angelise Ikaruga Misurugi, the nightmare has just begun. Because not having the ability to use magic makes her less than human in the eyes of the law, and now she's been exiled to certain death as a slave soldier in a war against draconic invaders!  But the people and land that cast her out have made a lethal error.  The girl now known as Ange is no longer an innocent Princess being lead to rape and slaughter.  She's learned the hidden truth about the world she thought she knew.  She's discovered that she's willing to kill in order to survive.  And they've given her a weapon.  The studio behind GUNDAM, ESCAFLOWNE, and COWBOY BEBOP unleashes a stunning new epic in animation as giant robots, a Princess, and dragons engage in the ultimate duel to the death in CROSS ANGE: Rondo of Angels and Dragons!
About NOBUNAGA THE FOOL:
Long ago, in an age when the cosmos was still known as Chaos, the world was split into two planets, forming the West and East Stars. After years of war and strife, the Western Star has finally become united under a single king, the legendary Arthur. But conflict still threatens to consume all until hope arises in a vision: a vision of a champion who could save the futures of both worlds. Setting forth on a dangerous journey, Joan d'Arc must travel from the West world to the East, seeking the man she believes can use the devices of the great Leonardo Da Vinci and become their savior. But will Nobunaga Oda be the kind of man they are expecting? Will history's greatest heroes find themselves choosing not a liberator, but a destroyer? Or is Nobunaga's role that of the Fool from a deck of Tarot, the wild card whose purpose is to invoke change, no matter what the cost? Expect the unexpected as super-technology and giant robots collide with samurai warriors, and a pantheon of characters drawn from across history wage the ultimate battle against the forces of chaos in NOBUNAGA THE FOOL!
About MAJESTIC PRINCE:
In the not-so-distant future, the people of earth have expanded their frontier into the solar system. And now, we're under attack! Advances in physics and genetic engineering have created astonishing new flying war machines and pilots with a wide array of enhanced abilities. Young Izuru has been chosen to lead the hapless Team Rabbits into battle against the sinister Wulgaru forces. Spearheaded by the cold and savage Prince Jiart, these dark invaders possess both superior firepower and technology, as well as an unwavering thirst for earthly destruction. It will be up to Izuru and his brash band of misfits to vanquish the enemy and save us all… if they don't kill each other first.
About GODANNAR:
Five years ago, Goh, the pilot of the giant robot Dannar, rescued Anna Aoi as the monstrous Mimetic Beasts attempted to wipe human life from the planet. Now the Beasts are back, but Goh's not going back into battle alone. Not only does his new bride-to-be Anna have a mech of her own, but their "his and her" giant robots are designed to mate together to form the ultimate in alien-smashing technology, the mighty Godannar! Unfortunately, while they may have the perfect partnership on the battlefield, things aren't running so smoothly on the home front and when "the other woman" from Goh's past suddenly returns, the rifts that are opened may be wide enough to put the entire defense of mankind in jeopardy! Can an international supporting cast of the wildest giant robot pilots ever hold the line until Goh and Anna can come together in the cockpit, join interlocking parts and create the perfect marriage of man, woman and machine? It's time to love, honor and kick serious monster ass as family ties go nuclear in GODANNAR!
About RAHXEPHON:
The city of Tokyo has been overthrown, taken over by the Mu, invaders who have devastated the rest of the planet. Within the domed walls of the city, however, time flows in a different path, and none of the citizens even know they've been conquered. An extraordinary mystery unfolds as Ayato confronts a world he has never known, and begins to learn the horrifying secrets of RahXephon, a humanoid super weapon which apparently only he can control.
About THE BIG O:
Paradigm City is a place without a past. 40 years ago, something happened that wiped the memories of everyone in it. Unfortunately, the people of Paradigm City were very busy before then, making Megadueses(giant robots) and monsters. People who were born after the memory wipe are gaining/recovering memories of the past and using them to build newer threats. Roger Smith keeps Paradigm City safe with the help of The Big O (a faithful giant robot), his butler Norman and the android Dorothy, Roger keeps Paradigm City safe. As problems mount and more memories surface, Roger's past and Paradigm's future begin to become suspect…
About Adult Swim
Adult Swim (AdultSwim.com), launched in 2001, is Turner Broadcasting System, Inc.'s network offering of original and acquired animated and live-action series for young adults. Airing nightly from 8 p.m. to 6 a.m. (ET/PT), Adult Swim is basic cable's #1 network and is seen in 96 million U.S. homes. Toonami and [Adult Swim] are trademarks of and © Cartoon Network.
About Sentai Filmworks, LLC
Sentai Filmworks curates one of largest and most beloved anime and genre programming libraries, containing thousands of hours of content released across traditional and digital media platforms. With hit series that include Akame ga KILL!, No Game, No Life, Log Horizon, Highschool of the Dead, and Persona 4 The Animation, Sentai's catalogue continues to grow with new favorites such as My Love Story!! and Is It Wrong to Try to Pick Up Girls in a Dungeon? Visit www.sentaifilmworks.com for more information.
We reached out to Gill Austin regarding this development, here's a statement from him:
"We heard fans were sick of marathons on holiday weekends so f**k it, let's have a giant robot night. That'd be a neat throw back. We can literally air anything after Dragon Ball Z Kai and get people to watch so the ratings should be fine."
What are your thoughts on this development? Feel free to share them in the comment section below.
But before you do…
This is joke. It's still April 1st.