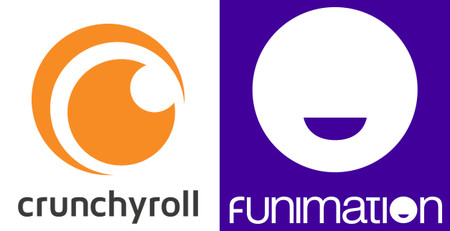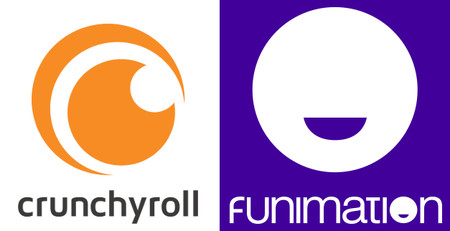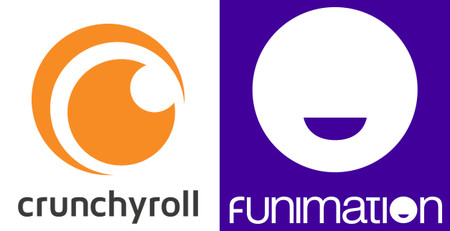 Huge anime news dropped Thursday, when it was announced that FUNimation and Crunchyroll had created a partnership that allows both brands to have more anime to share with consumers. This is big because the companies are considered two of the best at providing simulcasts to fans in the West. With FUNimation also being viewed as the leader in producing home video releases for fans in the U.S., many believe this could begin a huge anime empire between the two companies. So could this partnership have any effect on Toonami in the future? I think so, but in a positive way that makes me feel more optimistic about the block's future.
What does this partnership mean for anime fans? The nuts and bolts, from what I can gather, is that FUNimation and Crunchyroll will share streaming rights with shows that are premiering this Summer season, as well as a few other titles from either company. Titles such as Psycho-Pass, Cowboy Bebop, Free! Iwatobi Swim Club, and The Testament of Sister New Devil (as well as other series) will now be found in new homes. It was also announced that Crunchyroll has talked about current simulcasts that they plan to release for home media in the future, which is exciting, considering Crunchyroll is new to the home distribution market. FUNimation will change its streaming platform, FUNimation Now, to focus more on English dubs while Crunchyroll will continue to acquire all the subtitled anime they can get for a solid one-two punch. What was also announced is that FUNimation will begin to produce broadcast dubs of shows that Crunchyroll acquired the rights to this summer, including Mob Psycho 100, 91 Days, and Orange (fans should expect those in the coming weeks). A little nugget I also noticed was that FUNimation would primarily be deciding which series Crunchyroll owns that will get a dub. All interesting things to look forward to if you are a fan of anime.
What makes this even more fascinating was that earlier, during Anime Expo, Crunchyroll stated that they would be dubbing eight of their shows and releasing them to home video. I was wondering how these releases would be handled or produced, as Crunchyroll is more involved with streaming than home media releases. Now we know FUNimation will be guiding that process for at least some of those titles ensuring they will get wide distribution.
For people confused by this Crunchyroll x Funimation thing, this is the best paragraph explanation I've seen: pic.twitter.com/9nMIW1HHt1

— Andy Hanley (@Hanners1979) September 8, 2016
This partnership (not a merger) should be viewed as a way to combat piracy and absurd licensing fees rather than as either company's attempts to monopolize the anime market in the U.S. I mainly see it as an attack on piracy, since the argument "you can find all the anime in one place instead of bouncing from website to website" is frequently used to defend the illegal practice. Putting all the legal and moral ramifications aside, this partnership should bring a lot of what anime fans want in one place, which makes it more accessible (giving even less reason to pirate). FUNimation and Crunchyroll, while not having every single title out there, have a vast majority compared to the other companies in the U.S.,meaning that if you prefer subtitled anime, you can just head over to Crunchyroll, which will have their titles as well as FUNimation's (which is a huge library). More into English dubs? Then head over to FUNimation.com to watch all the English dubs you want (which will now include some of Crunchyroll's titles). This sounds pretty straightforward, making things simpler for anime fans to find what they are looking for in one stop.
Now I'd be hard pressed not to talk about what this could mean for other companies like VIZ Media and Sentai Filmworks (as well as other businesses). It could be a huge blow for them as they will now compete with two of the top companies that license and dub anime together. This recent partnership could mean others might look into other streaming services to be their partners in acquiring and broadcasting anime to stay competitive (especially if they have the money to help bid on new series). It's not like Netflix or Amazon Prime doesn't have the money to acquire shows. And consider that Netflix has stated that they want to do more in anime, meaning that a new team could be in the works. I could also see other dubbing companies look at Amazon Prime for a partnership (which premiered Kabaneri of the Iron Fortress last season and Battery this season), as they, too would probably like to compete with Netflix when it comes to anime. That could mean that anime becomes available on services that are more well known, rather than obscure websites only known to anime fans.
https://twitter.com/ANNZac/status/773970262979076096
All of that can be great for the industry, but what does this mean for Toonami? I can see this move making things easier for the block to acquire new series and potentially have more choices to consider. Toonami already has a great relationship with FUNimation and both trust each other to help spread anime to fans all across the country (e.g., Dimension W and Space Dandy). Now, instead of only being able to choose FUNimation titles from FUNimation they will have a chance to peek into the Crunchyroll library that will receive a dub, for a possible TV broadcast. Considering the eight series that Crunchyroll confirmed are getting an English dub there were a couple that could easily fit on the block in the future. With how well received Sentai Filmworks first series were (Akame ga Kill and Parasyte the maxim), that could mean even more casual fans would check out Crunchyroll's website when their first show is airing. I don't think Toonami would look away from other companies, but being able to negotiate with FUNimation has to make things feel easier to accomplish, since FUNimation loves having their shows on the block.
On the flip side, could this mean that FUNimation and Crunchyroll say "no thank you" to Toonami when they request another show? After all, they'll have a massive streaming audience between the two websites. It may depend on if either site is holding onto large viewing numbers for their properties, even to consider backing away from a TV broadcast. However, for an outsider like me, there's just no way of knowing for sure (streaming numbers for companies are as highly guarded secrets as nuclear missile codes). However, FUNimation and Crunchyroll can hedge their bets on grabbing a lot of viewers by adding a TV audience with dedicated fans that show up every Saturday night. I think it'd be foolish if either company was against a Toonami run; why waste the chance of more exposure? These companies should want their shows on the block, since it's proven to bring in good numbers. Thus, I think this new partnership won't hamper any chance of Toonami bringing in new series at all.
Now that the big announcement has set in, do you have questions? If so, check out Funimation Now's FAQ! 😁https://t.co/E8PvEYcgcm

— Monica Rial (@Rialisms) September 8, 2016
I just can't see how any of these new developments are bad for Toonami (or anime as a whole, for that matter). This partnership means that more shows will be dubbed, resulting in more series for Toonami to choose from. And since FUNimation has allegedly been preparing for this by channeling more resources into dub production, these upcoming dubs should turn out broadcast worthy. Then both companies can use Toonami to get more exposure, which would turn this partnership into an even more formidable combo. After all, television viewing still reaps a ton of rewards, despite what streaming fans may say. It all looks like a win here, and anything that helps showcase more anime should be applauded. This partnership could be the start of something beautiful, one that Toonami may be joining in some time down the line.
C.J Maffris is an editorial writer for Toonamifaithful.com. He approves the new ship between FUNimation and Crunchyroll. Feel free to follow C.J on Twitter to debate all things anime and Toonami @SeaJayMaffris