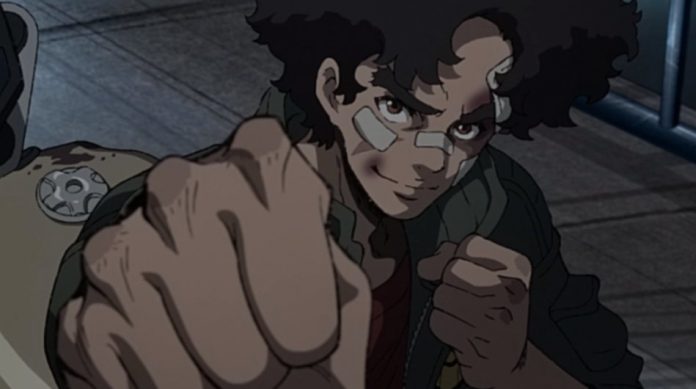 Just when you thought Toonami didn't have anything fresh coming before next year, Viz Media brings in one of the best series of 2018, Megalo Box. I have been rooting for the series to join Toonami since it premiered in the Spring anime season. From the very first episode, I felt it was perfect for Toonami. I had hoped TMS' prior relationship with Adult Swim would bring it to Toonami even if no US licensor was interested but to my surprise and delight, Viz Media picked up the series not long after it finished airing in Japan. Once Viz announced it, my anticipation rose to boiling point and it turns out my hopes were not in vain this time. I'm absolutely ecstatic and I'm here to tell you why.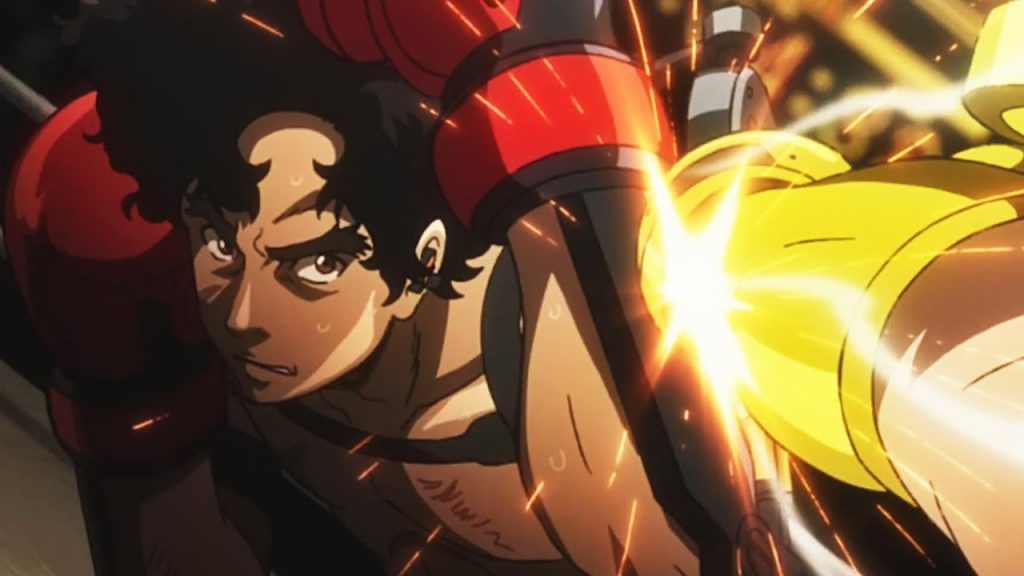 Megalo Box is a reimagining of the classic sports manga Ashita no Joe, aka Tomorrow's Joe that was made to celebrate the franchises 50th anniversary. Unlike the original work from the 1960s, the series is set in a future where boxers fight using specialized robotic frames to amplify their strength. The lead is a literal no name who wants to escape a life of throwing fights to be a real contender. It's a classic underdog story that's every bit a character-focused drama as it is a slugfest. If you're looking to see some adult struggles in Toonami's sea of adolescent protagonists, you're gonna love the addition of Megalo Box.
The visuals are a beautiful blend of modern digital animation techniques and grungy cyber-punk 1990s design aesthetic. There is really nothing else quite like it. It has all the makings of a modern classic. The series resonates with the mid-2000s Adult Swim anime vibe thanks to an animation style reminiscent of Cowboy Bebop and the killer hip-hop infused soundtrack composed by Mabanua. What better place for it to air on US television than Adult Swim itself?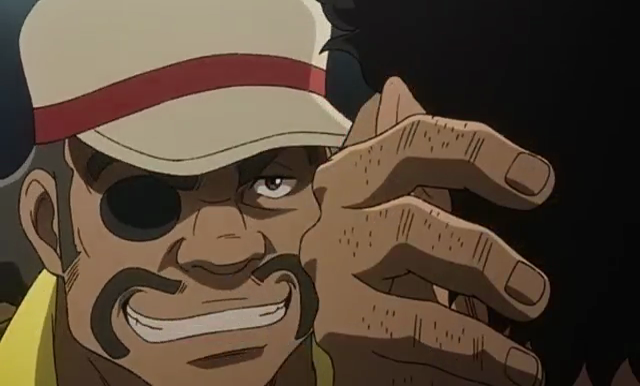 Sports anime have a pretty rough track record on US television if you can even call it a track record. Cartoon Network struck out when they tried The Prince of Tennis on TV after it was tested out on Toonami Jetstream. Toonami's own mech racing series IGPX could be considered a fan favorite but it didn't grab a wide audience either. Since then a few sports anime have appeared on specialty channels but there haven't been any attempts at the mainstream TV audience. Hopefully, a boxing series can find its footing and go a few rounds. To this day I wish Hajime no Ippo got a shot on Adult Swim when Geneon had it. At least in the streaming arena and home video sales, series like Yuri on Ice, Haikyu, and Free have seen a fair amount of success and many sports anime are getting simulcast and even dubbed now. Megalo Box could be a big step for sports anime and possibly open the door for more of its ilk to air on television in the US. Megalo Box is definitely a gamble like most drama focused sports anime but since boxing has no shortage of action, I do think it can find a wider audience than most sports anime have.
Megalo Box will be a very welcome breath of fresh air for Toonami's line-up. For the fans that have been craving something different, it checks just about every box. It's short, it's finite, it's a dub premiere and it's a different genre but it's still very much an action show. This is exactly the kind of show Toonami should add into the mix because it's not a Dragon Ball or Naruto clone but it does not betray the ideal of Toonami remaining a block for action animation. There's still a great many series out there that fit all those criteria and I hope Toonami does air more of them but at least for now they've scheduled a hell of an upper card for the end of the year. Believe me when I say it, this show is a knockout.