Following the broadcast of Attack on Titan episode 56, fans noticed that the episode's post-credit scene, which was available in Japan and those who watched the sub, was absent from the Toonami broadcast.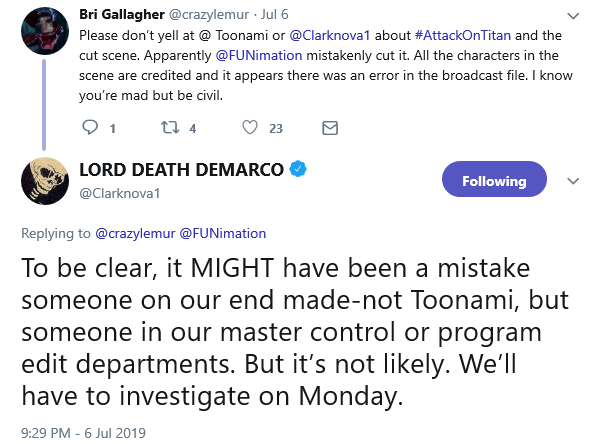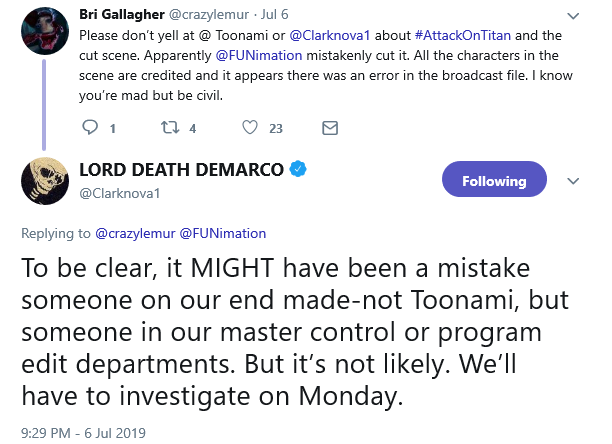 Following an investigation by Jason and Cartoon Network's programmers on Monday, it was found that someone in the programming editing department chopped off the post-credit scene by mistake.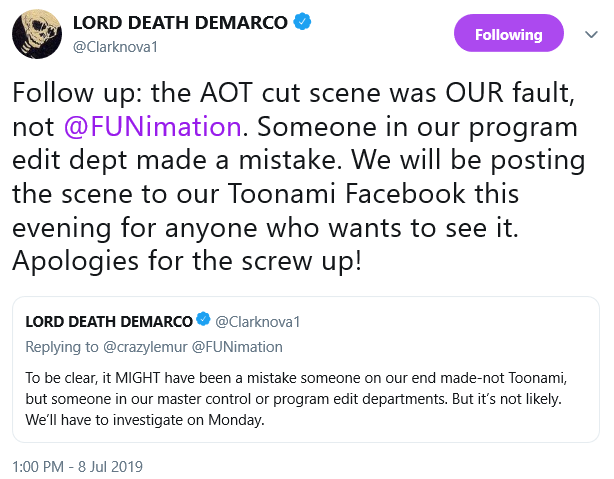 Toonami later posted the deleted scene on its Facebook to compensate for the mistake, which you can see below.
Toonami plans on airing Episode 57 this Saturday, July 13 as scheduled. It is unknown if Toonami plans on showing the post-credits scene on-air prior to the episode or not, though we do recommend all Attack on Titan fans view the video once caught up as the scene does contain some important elements going forward.