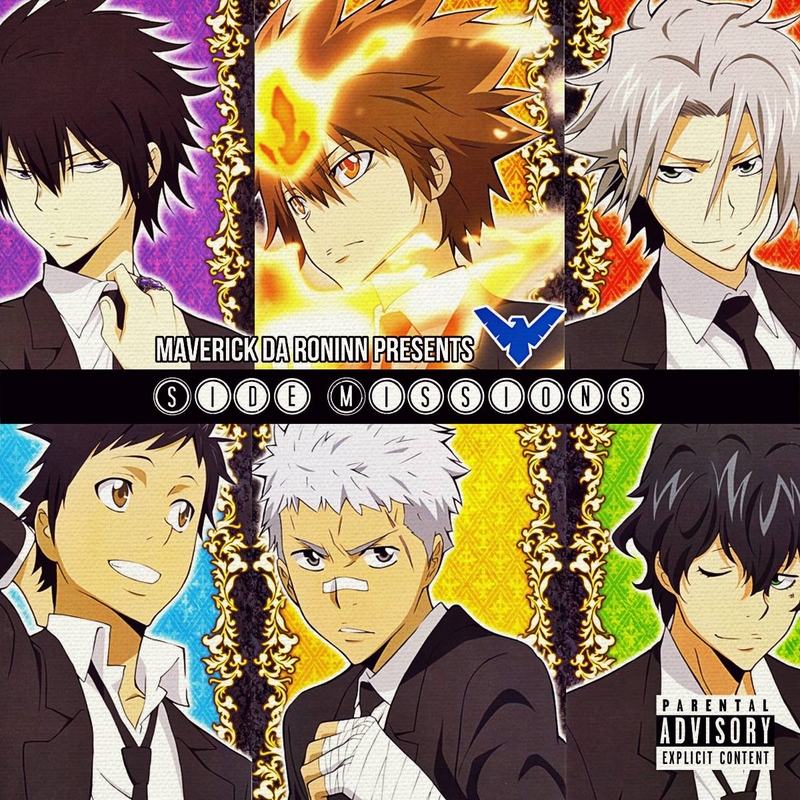 Maverick Da Roninn has truly earned his title with this album "Side Missions" and from the first track you get pulled in from the start. I love how it has an in your face feel to it. I remember a time when I used to hear rap of this caliber from mainstream artists. The art of hip hop was like the Sengoku era of Japan and everyone was vying to be the lyrical shogun and solidify their place among the greats by standing on the corpse of their defeated foes and unleashing lyrics that were as sharp as a katana, deadly as a ninja on an assassination mission and culminating it at the end with a geisha doing an elegant fan dance.
Maverick Da Roninn has somehow managed to bring these elements together in this album to produce something that is as beastly as a kaiju destroying a city. The level of ferocity in his music shows you just how hungry he is trying to devour as many auditory senses as possible. It has been awhile since I heard an album that riled me up to the point I wanted to go beastmode. It definitely fires you up to the point you might punch somebody in the club if this album was played on the 1s and 2s.
I was definitely hooked from the first track Spiritz, but my favorite track was Cliffhanger. True to his name, Maverick is truly da Roninn because his flow is like a "Jack of trades, but master of none." I enjoyed the way he switched up styles while spitting bars. What makes Side Missions so good is the fact that it hits you with raw and unrefined energy. Maverick definitely makes you feel him as he spits fire on the microphone. That is why I am giving this album an 8 out of 10 for Geek-E, it is a solid banger. Check it out and decide for yourself.
You can hear the whole album by using the player below. You can follow Maverick Da Roninn on his Twitter @Maverick__1990 and on Facebook by clicking here. Let us know what you think of the album by commenting below.
[soundcloud url="https://api.soundcloud.com/playlists/234936811″ params="auto_play=false&hide_related=false&show_comments=true&show_user=true&show_reposts=false&visual=true" width="100%" height="450″ iframe="true" /]