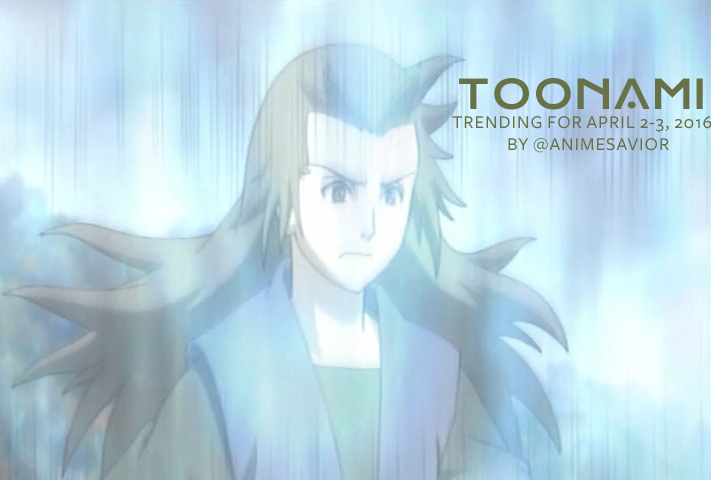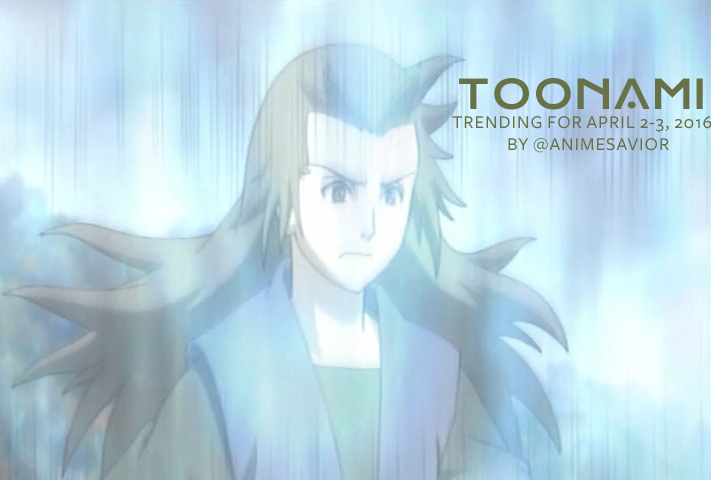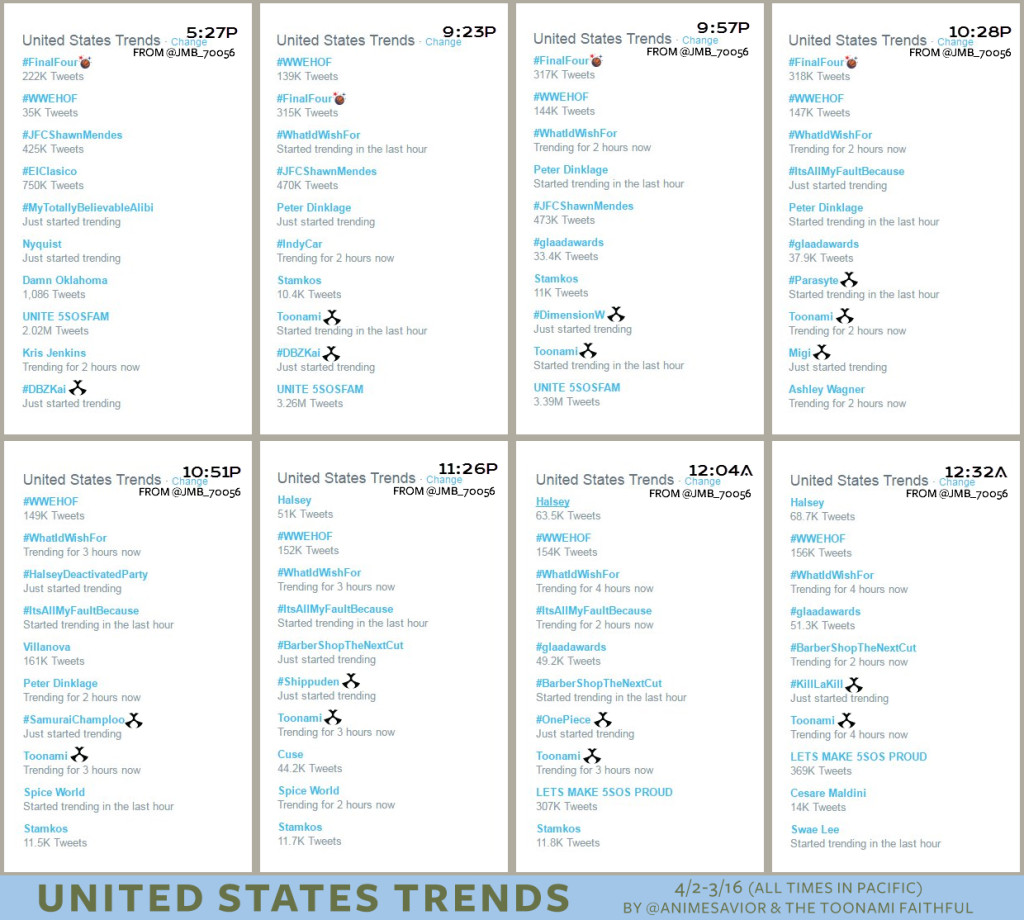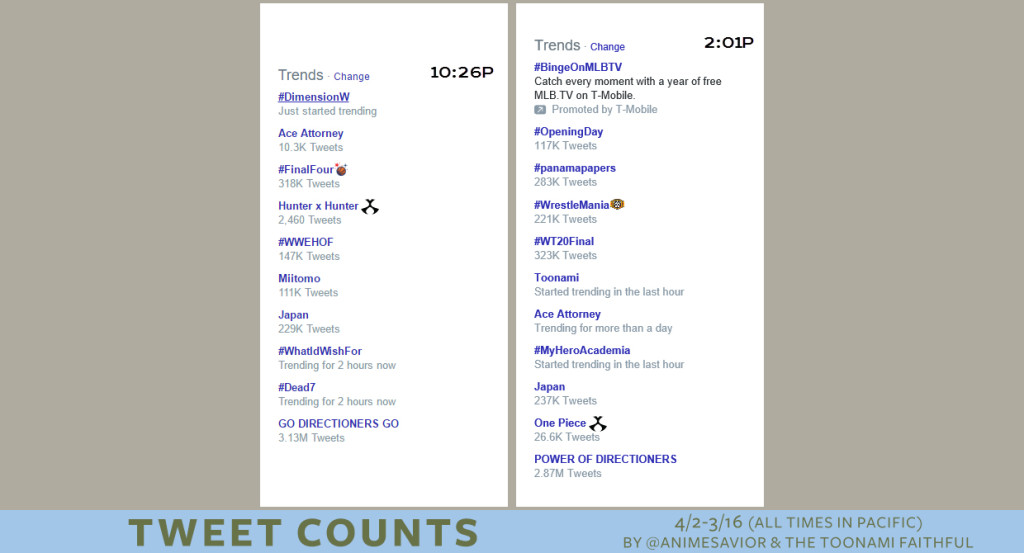 "I'm not going to let you hurt [Guren]. Get out of here. She's given me a home, a place where I belong."
–     Yukimaru, Naruto Shippuden (Ep. 106)
The Toonami Trending Rundown for April 2-3, 2016. A good night for Toonami's social media buzz as Toonami and every show had trended in the US in addition to #DBZKai trending during its encore presentation. In addition, Parasyte produced a character trend in Migi once again as he was resurrected and he and Shinichi managed to defeat Gotou.
Great news, everyone. We now know what the replacement for Parasyte will be. It has just been announced on Toonami Pre Flight back on Friday that Hunter x Hunter is finally coming to Toonami. Yes, you heard that right, no April Fools here. After many years of waiting for the 2011 version to come to US shores, Hunter x Hunter fans can finally rejoice as not only Viz Media is bringing it to US shores, the dub premiere will indeed air on Toonami starting on April 16th at 1 am Eastern.
In addition, on the same week Hunter x Hunter premieres, Parasyte will have an encore rerun at 3am Eastern as the replacement for Kill la Kill's encore run. Unfortunately this also means that Sentai will be taking a break from premiering shows on Toonami for now, while Aniplex will be completely off the better cartoon show for the first time since 2013. Very unfortunate, but I'm pretty sure they'll both be back in due time once they have the right shows for the block.
Little note that tomorrow (April 4th) at 6pm Eastern, the long awaited Powerpuff Girls reboot will be premiering on regular Cartoon Network. The original series was a big favorite and brought many fond memories to old school Cartoon Network and Toonami viewers (myself included) back in the day, and here's hoping the new one will be just as good for new and old fans alike.
Tune in next week as Parasyte showcases the series finale, among other great moments. Until next week, enjoy the baseball season and stay gold.
[divider]
Legend: The shows listed are ordered based on their appearance on the schedule. Show trends are listed in bold. The number next to the listed trend represents the highest it trended on the list (not counting the promoted trend), judging only by the images placed in the rundown. For the Twitter tweet counts, the listed number of tweets are also sorely based on the highest number shown based on the images on the rundown.
United States Trends:
Toonami [#7]
#DBZKai [#9]
#DimensionW [#8]
#Parasyte [#7]
Migi (From Parasyte) [#9]
#SamuraiChamploo [#7]
#Shippuden [#6]
#OnePiece [#7]
#KillLaKill [#6]
Tweet Counts:
Hunter x Hunter [2,460 tweets]
One Piece [26.6k tweets]
Special thanks to @JMB_70056 and others I forgot to mention for spotting some of the trends on this list.
You Can't Spell Impossible Without Possible. Only Toonami on [adult swim] on Cartoon Network.