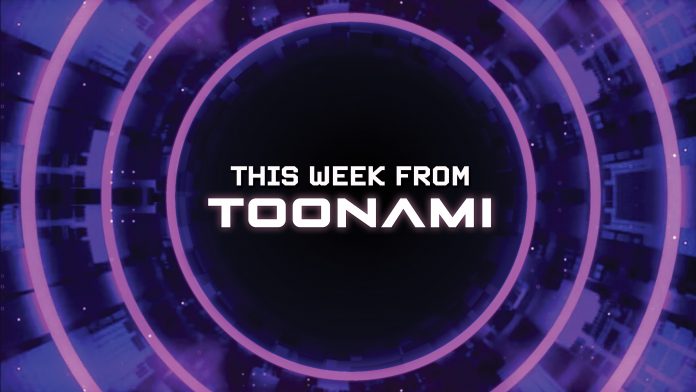 Tis the week of trailers, as a few notable properties released some videos for fans to be excited to see later this year. Even Toonami was in on the fun, as they published a small trailer to announce that the third season of Dr. Stone will be joining the block next Saturday at 12:30 a.m. (please watch that special episode that you can find only on Crunchyroll). So what has us pumped from what we saw this week? Continue reading this latest edition of This Week From Toonami to find out!

Toonami released a new promo video to get fans excited about the return of Dr. Stone. While it's shorter than what we would have liked, we are glad more fans are learning about a new series rejoining the block. However, we cannot stress enough how important the special Ryusei episode is to know what is happening, so make sure you check that out when you can.
English dub fans, your wait is over. This week, Crunchyroll announced the debut of the English dub of the newest season of Demon Slayer. It premiered today, and while we wish it were happening on Toonami (like the first season), we are glad that fans who prefer to hear their anime in English can continue the journey for a season that has been buzzing. In the video, you can listen to many of your favorite voice actors return for what has been a fantastic season.
A new trailer and visual were released for the upcoming second cour of Bleach: Thousand-Year Blood War, which had everyone talking on social media. On July 8, our favorite Soul Reaper returns to continue fighting in what has been a fantastic final season. The video is over two minutes long, showing some unforgettable moments involving characters like Shinji and Aizen to help have more fans excited for what is to come. The new visual that was posted on Twitter highlights Ichigo and Uryū standing on opposite sides, as they are adversaries once again in a battle that seems never to end.
And you should call this edition of This Week From Toonami Nothing But Trailers, as we have another one to show our readers. Netflix released a character promo highlighting Asta in the Black Clover film Black Clover: Sword of the Wizard King. Fans can see the movie on the streaming platform on June 16 after being delayed due to COVID-19. Hopefully, if this project performs well, a new anime series for Black Clover will be on the horizon to continue to story (and maybe come back to Toonami)!

Another episode dropped from the Demon Slayer Podcast with Varun "VLordGTZ" Gupta and Bryan "LaserKid" Johnson talking about the latest episode of the Swordsmith Village Arc. The two highlight Genya's backstory with how it develops his character, but how gutwrenching it is, giving fans a better understanding of who he is as a person within the series. We learn about him dealing with poverty and abusive parents; Genya's only support was his siblings, who drove Genya to become a demon slayer after watching a demon control his mother and murder his entire family (sounds familiar). It's a fun discussion from our two experts, and we hope you find some time to listen when you can.
And not to be outdone, but our favorite podcasting group posted another episode from a different channel, dubbed the Dumb Weebs Podcast. VLordGTZ and LaserKid are back, but this time joined by Meowth900, as the gang discusses if the light novel Slayers holds up in its second volume. The highlight that caught our attention was the more gruesome parts of this novel. We recommend you give it a listen if you're curious about what the light novels did in this latest chapter.

Did you enjoy this week's Toonami? Let us know by commenting below or directly on our social media. You can follow us on Twitter, Instagram, and Facebook. You can listen to the Toonami Faithful Podcast on Soundcloud, iTunes, Spotify, etc. for interviews, discussions, and breaking news updates. Listen at the link below or on your podcast platform of choice:
C.J Maffris is the Editor-in-Chief at Toonamifaithful.com. He also produced and directed the Toonami documentary, What Toonami Means To Me. Feel free to follow CJ on Twitter @SeaJayMaffris