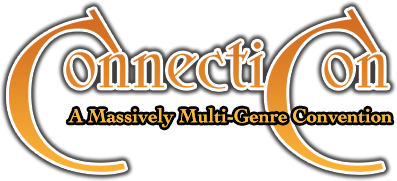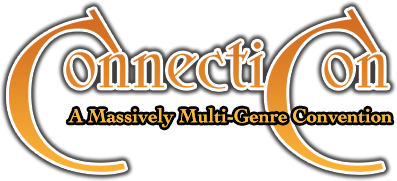 When it comes to anime conventions, I'm still relatively unfamiliar with them. Even including my local conventions I had no idea that there were so many others in addition to Anime Boston and New York Comic Con. So you can imagine how delightfully surprised I was to find out that there was a convention in Connecticut, right next door to Massachusetts. I have only been to two other conventions, both of them in Boston, so I wasn't sure what to expect when I pitched this assignment. I knew going in this was going to be a much smaller event compared to AB, but I still found myself excited about what to expect here. For those in the New England area, I highly recommend attending this convention at least once (if not more).
Right off the bat, the convention blew away all my expectations. While it's a little unfair to think less of a smaller convention (compared to the larger ones), I was probably guilty of that train of thought as the convention neared. However, seeing all the events and guests that were coming (which was star-studded), I quickly began to anticipate how much fun this event would be. It was, and I can't say that enough. The staff running ConnectiCon did an excellent job, even though I learned that they were understaffed by half, and they were all super friendly. That might seem obvious, but it's still nice interacting with helpful people during some of the most stressful times of a convention. They were even able to reschedule interviews and provide services needed in the press room, which was a huge help.
Probably the best aspect of the convention was that it was extremely easy to navigate. I had no issue trying to locate where I needed to be for press events or regular panels. You could stay on the first floor to get food, check out the dealers hall, or get autographs from the guests of honor. Then you could head to the top floor where all of the panel rooms were, and that was all you had to worry about. This felt a lot simpler compared to what I've experienced at Anime Boston. The easy navigation was especially nice since this was my first time at this convention. I never had to worry about feeling lost or that I wasn't close to where I needed to go. While I don't mind the constant walking to different panels that happen at Anime Boston, it was a nice change of pace to have breaks in between panels, where I could then leave to eat and return later. You could have attended different panels with no breaks from 9 a.m.-9 p.m., but having a chance to catch my breath was a welcome difference. Oh, and the lines were a lot more manageable than they were at Anime Boston. There were no metal detectors to pass through, and going in and out of the convention center was as easy as you can imagine. The worst line was for registration, which I had to deal with on Thursday, but after that you were golden for the rest of the convention.
There were a ton of fun events that were held at ConnectiCon, but it was the cosplay death match that both my brother and I found the most enjoyable. The crowd was really into it (chanting names, singing along to music, teasing the host), and the characters that duked it out featured some that I'm not accustomed to seeing at a convention. It was the highlight of the convention, and I overheard other attendees state how this event is ConnectiCon's staple as the best on the entire East Coast. And while we were here for anime stuff, there were also other genres provided at the con. ConnectiCon showcased panels about Super Sentai shows, American Superheroes/cartoons, video games, and Star Wars, to go along with the anime. That was another beauty about this convention; that it wasn't strictly anime, and fans with different interests could join in on the fun. Many of the panels were engaging and interesting to listen to, which also made it more enjoyable.
That's what this convention was mostly about: fun. So instead of just making sure to hit up industry panels from companies, it was all about entertainment. For those who wanted some hard-hitting news stories about new projects, cast announcements, etc., none of that was offered at ConnectiCon. Probably the toughest questions any guest had to face was during the press conferences (which were actually not hard at all). On the Toonami front, I asked voice actress and ADR director Brittany Lauda if Media Blasters is interested in having a show on Toonami. She laughed and stated how she would love for that to happen. However, the titles that Media Blasters own won't work on the block (they feature adult content). She mentioned that she would lobby for the company to acquire other titles that would make sense for the block, so who knows. In a few years, we might see a Media Blasters title on the block (which can be looked at as excellent news, considering some fans like variety from different dubbing companies). I'm all for it if Media Blasters does receive a new show which could be broadcast on Toonami, since Lauda gathers voice actors from all over the country and Canada. It would be different and especially interesting to see this play out.
Representing Toonami Faithful, we were able to conduct three interviews with voice actors: Lauren Landa, Keith Silverstein, and Erica Mendez. For folks who are fans of those three, I highly recommend going to a convention they are at and meeting them. Whether it was just a few words or a full blown conversation, it was a pleasure getting to know them and to talk about random things before and after the interviews. They are as friendly as you would hope for them to be. Mendez, Landa, and Silverstein were very engaging, and I truly enjoyed interviewing them—their smiles and positive personalities were contagious. It was especially apparent when the three joined Lauda and Tyson Rinehart in a "voice acting in anime" panel, and there were lots of laughs all around. Keith Silverstein himself was especially interesting to meet. As my brother and I were setting up for his interview, he spotted a well done Miraculous cosplay and just had to hop over to talk to the group. It was heartening to see him interact with fans, who were amazed that he went over to talk to them. In fact, I showed Silverstein a picture of a wonderfully done Hisoka cosplay (which blew his mind), and he then went to find that cosplayer to talk and take a picture, which ended up becoming the cosplayer's best convention moment ever. Not to be outdone, Lauren Landa herself was also bubbly and funny the entire time. What was even funnier was that she took a picture of me to send to Mendez (since I was wearing a Kill la Kill shirt) before I could have a picture with her, which I did not expect to happen at all. The entire interview environment was enjoyable, and that was great for my nerves, since she was the first guest I have ever interviewed one on one (which made me feel more comfortable interviewing other guests). And I appreciated that Erica Mendez was able to reschedule our interview, since getting to talk with her was such a delightful treat. All the interviews were great, and I hope I will get the chance to see those actors again at a future convention.
So would I suggest ConnectiCon to those who enjoy anime? Absolutely! It was a well-run convention, and I hope to come back next year. Not everything went perfectly, with some technical difficulties and the staff shortage hurting some areas, but all in all, it was great. For those who do not enjoy big crowds, this is the convention for you. My experience was probably enhanced because we stayed at the Hilton instead of the Mariott (the hotel connected to the convention center), so we did not have to deal with massive traffic using the elevators. Although the convention panels ended around 9 p.m., there was stuff to do at or around the Mariott until  2 a.m. (although I did not attend, I wanted to sleep). So next year if you are in the New England area and enjoy conventions, go to this one. I promise you will not be disappointed.
Special thanks to Greg Maffris for being my camera operator for this conference, he did a fantastic job supporting me whenever he could. Also, a special thank you to Rob Roman and his staff, who tirelessly helped the press have the most enjoyable convention they could. And finally, another special thank you to Keith Silverstein, Erica Mendez, and Lauren Landa for taking time out of their busy schedules to allow Toonami Faithful to interview them. And thanks for the signed Merlin poster, Lauren!
C.J Maffris is an editorial writer for Toonamifaithful.com and absolutely enjoyed his time at a convention he has never gone too. Feel free to follow C.J to read his thoughts on anime at @SeaJayMaffris