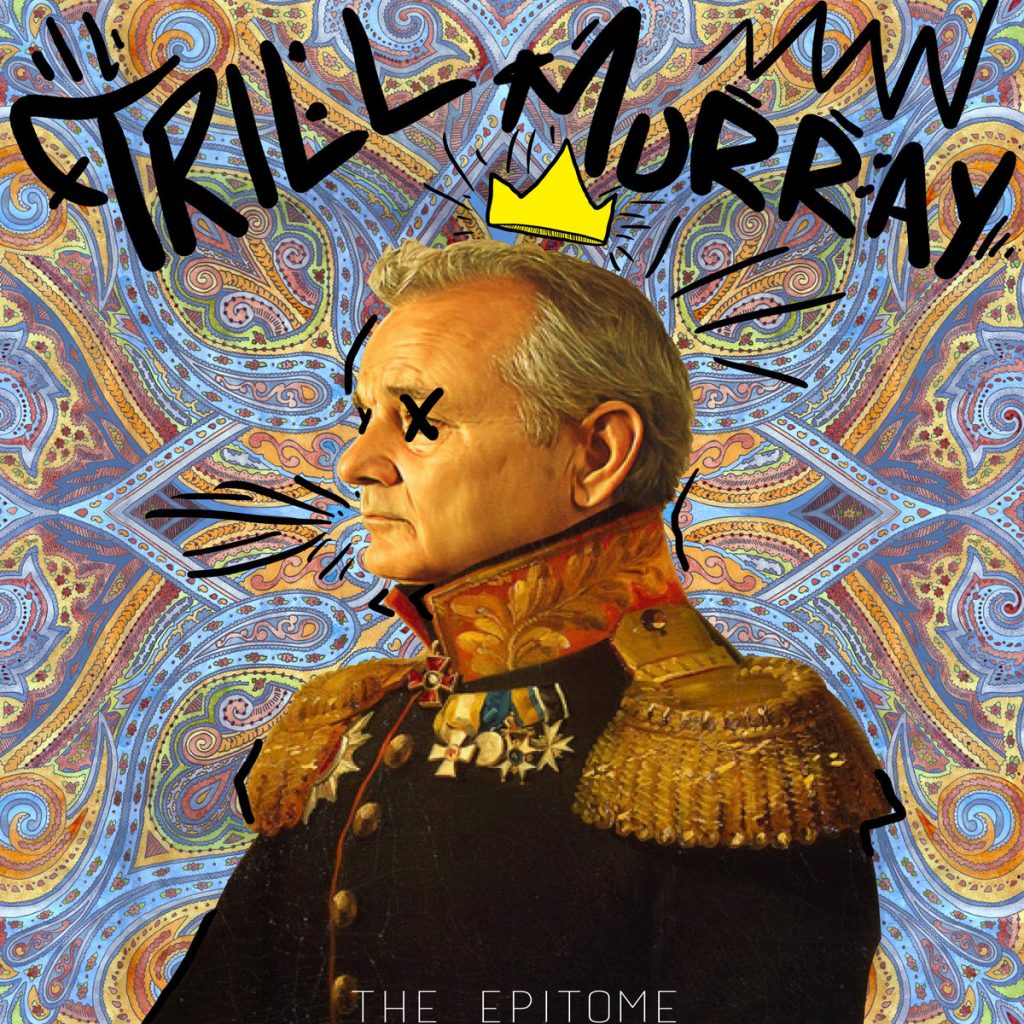 Sometimes you have music that just sets itself apart from everything else out there and The Epitome – Trill Murray is no exception. This album is laid back to the point that I just wanted to lay into my whole bottle of Courvoisier because it was just too smooth and mellow. Let's get into this review.
Trill Murray is an album that takes you back in time with its music. It feels like it could have been a musical score for a really good gangster film. With excellent basslines, percussions, Asian style strings, some jazzy and bluesy undertones, The Epitome knocks it out of the park. The bars are fierce and the emcee pulls you in with the delivery. This reminds me of how hip hop was when rappers were still trying to make good music and not twisting the art form into inaudible speech. I never thought I would see the day when mainstream rap would become an abomination to hip hop. The Epitome gives me hope that real music can resurface through the sub genres like nerdcore.
It is dark, edgy and stands on its own. Just raw and grimy straight to the gutta type rap that my parents used to tell me I couldn't listen to, but I sneaked away and listened to it anyway. The first track Armageddon featuring DJ AWill was on point, but then I heard Genesis featuring Ekaj DaVerbal and it blew me away. It was straight up savage and vicious to the point I was ready to go ballistic on a few people. This album brings the heat in its own way and we at Geek E Inc. Productions give it a 9 out of 10. Now quit reading this article and get out there and cop this album. You will not be disappointed.
You can hear and download his full album by using the player below. Be sure to follow Gizmo on Twitter @TheEpitome816 and on Facebook by clicking here.
[bandcamp width=100% height=120 album=1869945618 size=large bgcol=ffffff linkcol=0687f5 tracklist=false artwork=small]