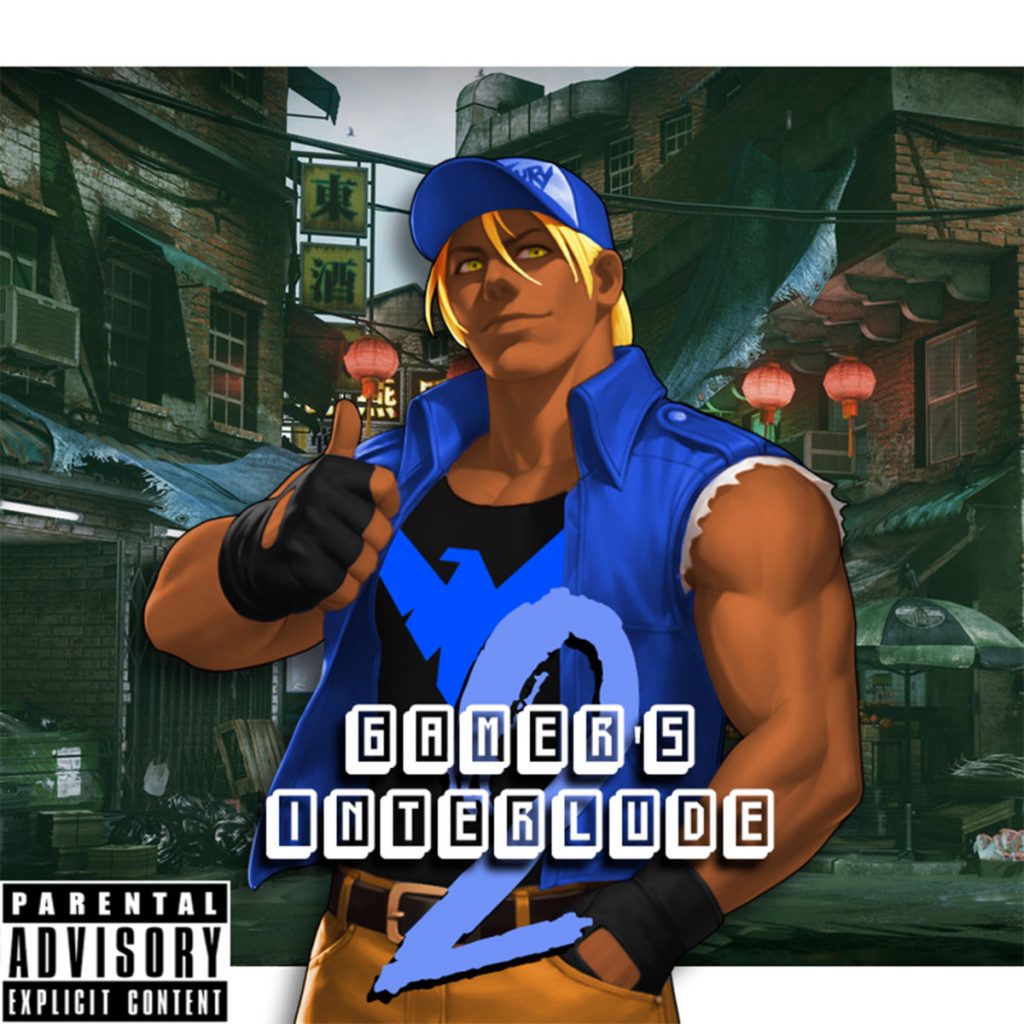 Once again the masterless samurai Maverick Da Roninn comes back again with lyrical precision when he starts spitting bars on his new album Gamer's Interlude 2. There is just something about this emcee that gets me excited when I hear the bars coming out of his vocal chords. This album has that old school feel of how hip/hop was back in the day with no filler, no mumbling and definitely no meaningless content in the message of the lyrics.
Maverick slays on the microphone like a beast with some sweet ass 808s and basslines which are one of my weaknesses but I love how he switched it up and had some serious upbeat tempos in some of the tracks, definitely something I would have been grooving to on the dancefloor back in the day when kids actually still danced in the club and partied.
I love the utilization of snare riffs and high hats. What can I say, Maverick's beats on his tracks actually appeal to the drummer in me! This album feels like it's the end music when the video game hero has finally leveled all the way up and about to lay the beat down on the final boss. This is the journey Maverick takes us on with his lyrics and storytelling. The way of a lyrical Bushido is never easy.
The first track that caught my ears from the first listen was Arcade feat. Richie Branson. It's kind of playful but there is something that is just catchy about it not to mention how clean the flow is between Maverick and Richie. It reminds me of the clanging of katana on the battlefield just smooth fluid execution that cuts into the listeners auditory senses leaving them impressed at the skill of their opponent. The second track that is my ride out with the windows down is Star Cross. It's a short track, but it holds so much passion in it that it can stand on its own. The use of 808s, basslines and snare riffs made me fall in love with it. It just made me sad that it was so short of a track, but then again some of the best things don't have to be lengthy to make an impact on you.
Well done Maverick-Dono. I raise my own katana as a salute to your mastery of bars done in the way of a samurai. On the Geek-E Inc. Productions rating this scale this album gets a solid 8.5. I look forward to hearing your future work lonely is the path of the master less lyrical Roninn.
You can hear and download this album by using the player below. You can also find out more about Maverick Da Roninn by following him on Twitter @Maverick_1990 and also on Facebook by clicking here.
[soundcloud url="https://api.soundcloud.com/playlists/346611980″ params="color=ff5500&auto_play=false&hide_related=false&show_comments=true&show_user=true&show_reposts=false&visual=true" width="100%" height="450″ iframe="true" /]