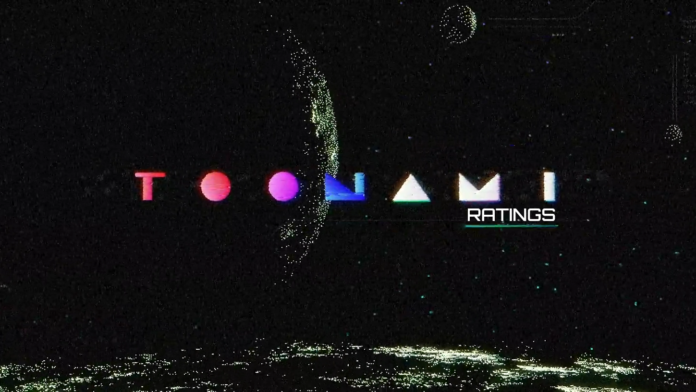 I'll preface this by saying this is not the end of ratings posts on Toonami Faithful. We will continue to use SpoilerTV to get the ratings and continue to post until they can no longer.
Many who read my posts will notice I have always posted the associated link to the ratings from whoever I get them from. Be that Programming Insider/Douglas Pucci, SpoilerTV, or Showbuzz Daily. I have always been thankful to every group that has posted the Nielsen Ratings for Toonami, but a recent article by ShowBuzz Daily has marked the end of another resource for ratings data.
Due to reasons not specified, Showbuzz Daily has decided to no longer post ratings data for TV. The announcement saddens me, but I can't blame them for ending operations. I've always wondered when we'd hit the bottom (or at least see the traditional numbers lose even more value) for television ratings, and with this announcement, it seems to have finally happened.
As the years have gone by and the numbers slowly sink, finding the data has become more challenging. One could get everything in the early days of 2012/2013, Totals, A18-49s, and even "Who Won The Slot." Now it's gotten to the point where it's just the premieres, and that's only One Piece, Naruto Shippuden, and whatever new shows are on the block. And sadly, even with the announcement of FLCL returning, it will likely be another not available, as will My Adventures With Superman, due to both being classified as reruns.
Needless to say, this has left me more than a little frustrated. However, Mitch Salem/Showbuzz Daily put it best:
"The balance of home viewing, for better or worse, has swung toward streaming, and the proprietors of those companies have chosen to be opaque with their information, providing data that's incomplete and unverified when it's available at all. That very lack of transparency is one of the key issues in the ongoing Writers Guild strike. Meanwhile, scrutiny of linear numbers is becoming a preoccupation akin to documenting angels on the head of a pin."
It pains me to say, but I want to thank Showbuzz Daily for providing the data for so long, just like I have thanked Douglas Pucci before. They have been an invaluable resource for public television ratings data for myself and many others interested in what we could learn from the outside.
With this closure, I only have SpoilerTV as a resource, and I hope they'll continue to post what they can. There may be a day when streaming numbers will be available to report on, but I'm not holding my breath.
Colt "AmbientVirus" Buhr is the ratings reporter for Toonami Faithful.
Don't forget to check out the Toonami Faithful Podcast, the best podcast to keep fans up to date on all things Toonami, and hear the best commentary about the block you won't hear anywhere else.