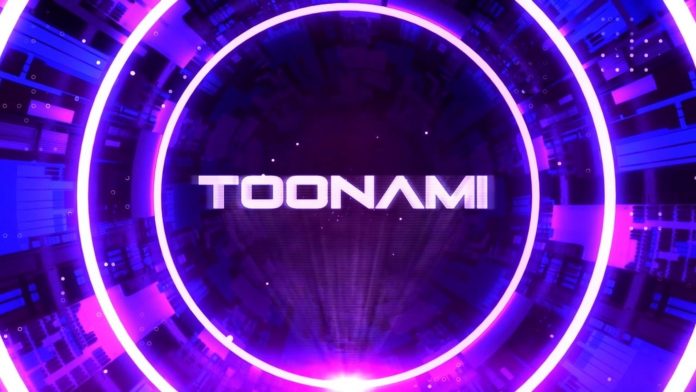 As he often does on Twitter, Jason DeMarco took some time to open the floodgates for fans to ask him any questions about what he's been up to and the state of the block. And while most of the juiciest details are things that DeMarco can't discuss, he did give out a couple of nuggets that shed some light for those who are curious about the dramatically changing landscape for entertainment. So we decided to shift through all of the replies and bring you the highlights of what Toonami fans should be aware of as time moves forward.
The two most significant pieces of information that came from this Q&A started with the fate of possibly airing the second season of Demon Slayer. While you can never say never in television, it would appear that right now, Toonami will be looking elsewhere for new series to join the block.
The other big reply was DeMarco mentioning how the combination of FUNimation into Crunchyroll has affected their ability to acquire series for Toonami. That shouldn't come as a huge surprise but shouldn't be viewed as the be-all-end-all considering that One Piece has returned to the block, as did the second season of Assassination Classroom. It's hard to say that any series under the FUNi/Crunchy umbrella is a no-go entirely. But, it would appear that the merger hasn't been helpful for the block to air anime for fans. It will be interesting to see how Toonami will adapt (like they have been with their originals). But that might not involve Crunchyroll, as DeMarco mentioned how co-productions with the company won't be happening for "obvious reasons."
Thankfully, it isn't all doom and gloom when talking about Toonami, as many fans seem to be excited for Uzumaki to debut on the block! The series seems to be coming along well, and DeMarco mentioned how hard it has been to adapt this project to experience Junji Ito's work ideally. There's also no ETA for a Toonami promo for Uzumaki, but that has to make everyone pumped for what will be coming to the block later this year!
Don't stop celebrating yet, Toonami fans! DeMarco mentioned how there might be a thing or two planned for the weekend of May 27/28 to celebrate when Toonami officially rejoined the television landscape. While it probably won't be anything like a Total Immersion Event (considering DeMarco mentioned how it would be a LONG time before those return), it's always nice to have a new small extra to enjoy. We will be watching and cannot wait to see what Toonami will be giving fans!
A topic that generally comes up during these Q&As is if Toonami will ever air movies (that aren't involved with DC) return to Toonami. Again, DC movies still count as movies airing on the block, but DeMarco is leaving the door open that possible anime movies could return to Adult Swim, which hasn't happened for quite some time.
Another fun topic discussed on Twitter is always about certain shows that fans think Toonami should look at to broadcast. A series that has barely been mentioned to air on the block would be the hit swimming anime, Free!. DeMarco says that he likes the property, and while there aren't any plans to air it presently, it isn't off the table. Like with Yuri on Ice!!, sports anime might make a comeback to the block. Considering how popular series like Haikyuu!! and The Prince of Tennis has been, it might be an exciting move for Toonami to bring in some sports anime, especially considering how much anime fandom has invaded the sports world among professional athletes.
And fans continue to request the second season of Yashahime: Princess Half-Demon. Considering where season one ended, it would be good to learn how the story progresses. DeMarco has mentioned that he enjoyed the series, so I think it's safe to believe that the second season will make its debut. Although it isn't always safe to assume anything in television, many things are working in the series' favor for it to happen!
Fans are pumped about the new originals coming Toonami's way, but some are curious about previous series or one that is currently airing. Many are curious if a second season will be made for Shenmue the Animation and Blade Runner: Black Lotus. DeMarco has stated before that Blade Runner: Black Lotus was meant to be just one season but did leave hope open for potentially another season. The same was said for Shenmue the Animation, where if enough people are watching, it might be possible for more to be adapted. To make it happen, we can say to make that happen, continue to support these series with Shenmue the Animation on Toonami and Blade Runner: Black Lotus now on HBO Max.
With new spots on the lineup set to become free, fans are curious what Toonami will look into replacing soon-to-be finished series. While it wasn't an outright no, DeMarco and the Toonami crew will look into any series that they can acquire the license for, including older Toonami favorites like Yu Yu Hakusho. Considering Cowboy Bebop made a return, I'm sure it's something that has been looked at, and we will be very excited when we find out what series, old or new, will be joining when available.
And one other show mentioned that could pop up would be their first-ever original IGPX. Could we expect to see that series return to the block? It would be great to showcase this series to a new audience and possibly old ones who remember it when it first aired. Who knows, maybe it will be the replacement for Cowboy Bebop.
If you're a supporter of Deadman Wonderland, you have yourself another fan club member. Much like myself, DeMarco also agrees that Deadman Wonderland was "canned way too soon." Hard agree, and finding out what the anime left out after reading the entire manga; we were robbed of something truly great for the block. On a personal note, I'd love for Adult Swim to somehow get the rights to Deadman Wonderland to produce a reboot for the series because it would be awesome. I know that's not how any of this works, but a fan can dream, right?
We salute this user for asking the real questions cause it has been some time since new Toonami merchandise dropped. The agreement with Daylight Curfew has ended, and Toonami's waiting for Warner to figure out where and how they can continue to do merch. Hopefully, an update will come soon for fans to show off their love of Toonami with some new merchandise in the future.
To end this news roundup, one user asked what has been more fulfilling for DeMarco between Toonami's original run and the current one. DeMarco obviously loves both but has enjoyed how long this recent revival has been and how much fans have recognized Toonami's influence all across the country. It's been a remarkable ride, and Toonami Faithful couldn't be happier about the return but, more importantly, the support from fans in North America.
We hope you enjoyed this roundup of all the answers we felt essential to highlight. But if you want to check out everything that was asked, you can head over to Jason DeMarco's Twitter page to see everything that was discussed. And once again, thank you for being as transparent as you can be to the ever-curious fans of Toonami.
C.J Maffris is the Editor-in-Chief at Toonamifaithful.com. He also produced and directed the Toonami documentary, What Toonami Means To Me. Feel free to follow CJ on Twitter @SeaJayMaffris
Don't forget to listen to the Toonami Faithful Podcast the best podcast to hear commentary about the block and will keep you up to date on anything involving the greatest action cartoon block on the planet.