Toonami will celebrate Batman Day in style with a double feature set to join the block next weekend! Beyond that, fans are going crazy over the latest Bleach promotional video alongside a confirmed premiere date for the property. And while we aren't going to give a full report on this, we hope Reigan from Mob Psycho 100 can settle for second place in Tumblr's Sexyman competition. No, this isn't a joke. We hope you enjoy the latest This Week From Toonami!
This week Toonami announced a new lineup to celebrate Batman Day (the third Saturday of September). How will they celebrate? Two Dark Knight films will air on September 17 to give the usual lineup a break. After Primal, which will air at its regular time, Batman: Hush will follow at 12:30 a.m., with Batman: Mask of the Phantasm wrapping up the celebration at 2:30 a.m. It's always fun to see more DC films make their way to the block and the fact that Batman: Mask of the Phantasm is based on Batman: The Animated Series, many older Toonami fans are going to be in for a treat to see the style of Gotham's hero we know and love.
Bleach fans won't have to wait long as VIZ Media announced a premiere date for the long-anticipated final arc of one of the best anime ever made. Bleach: Thousand-Year Blood War arc will premiere on Oct. 10 and will be simulcasted. And Anime News Network released more information that it will be split into four-cours, meaning we are in for a long run of one of the "GOATs" in anime. A new promotional video was published to help celebrate, and if you are going to New York Comic-Con, there will be an advance screening of the series before the simulcast. We are hopeful that this series' English dub will find its way back on the block that made it, its own back before Toonami was on Adult Swim. But we are excited that the finish line is within reach and cannot wait to see how this new story arc looks being animated for the first time.
After announcing a delay, the official website for Sword Art Online the Movie -Progressive- Kuraki Yūyami no Scherzo provided a new premiere date for the second Progressive film this week, which is now slated for Oct. 22 (in Japan). Initially, the film was supposed to debut Sep. 10 but was unable to due to COVID-19, which forced an advance showing of the movie in August to cancel. But don't worry; the website published a new trailer highlighting Eir Aoi's theme song, "Shinzо̄," giving Sword Art Online fans a taste of what is in store in the next featured film. There is still no word on when this movie will have a debut in the U.S. due to the previous delay, but we will keep you updated when we know!
One Piece Film Red continues its dominance at the Japanese box office as it has stayed the number film in the country for the fifth straight weekend. It's getting close to earning $100 million ($92.34 million right now) and continues to grab accolades as it has surpassed Top Gun: Maverick becoming the highest-earning film to open in Japan this year. And it's the ninth highest-grossing anime film ever in Japan, just smashing records with every new week. It's an exciting prospect to watch unfold, seeing how popular it has been. And considering the marching band for the USC football team played songs from the film, the popularity, and fever for this latest film to be available in the U.S. is palpable. We cannot wait for One Piece Film Red to debut and will keep track of how well it performs through the weeks!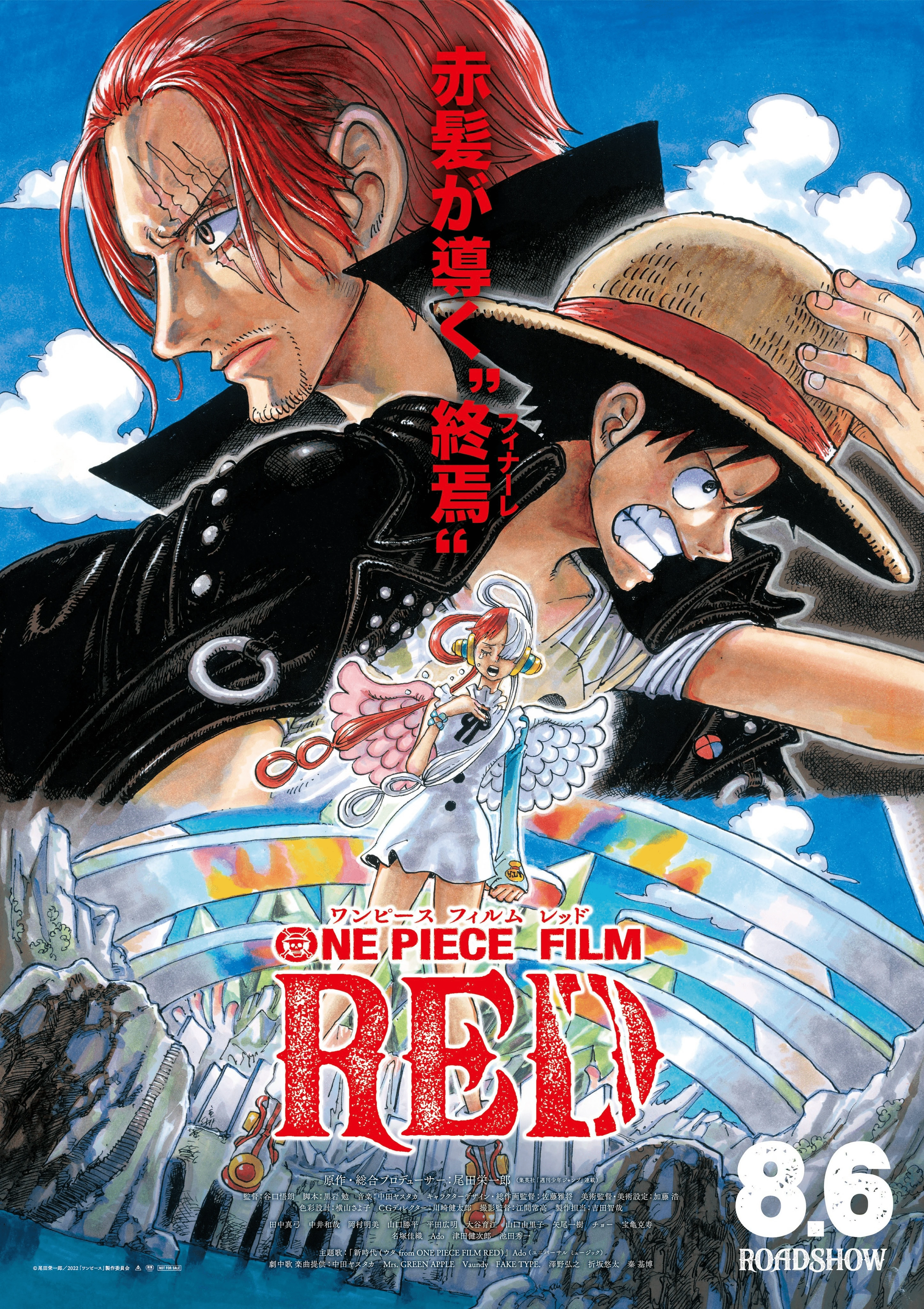 And some fun news involving the live-action Fullmetal Alchemist film that recently debuted on Netflix. Fullmetal Alchemist, The Revenge of Scar, ranked third amongst non-English movies on Netflix worldwide during the August 22-28 week, according to Anime News Network. That same article noted that the film gained over a million hours of watch time, proving that the Fullmetal Alchemist name is no joke in terms of being popular. It's great to see that a live-action anime film gets some love and that people have found it enjoyable to watch.
While there wasn't a new episode of the Toonami Faithful Podcast this week, we wanted to extend an invitation to any and all potential guests who might be interested in joining us! It's been a while since we've done interviews, and we hope to add more to our regular programming once again. If there's someone you'd like us to chat with, make sure you tell us! We hope to have more of these show up soon!
A new episode of the Demon Slayer Podcast was published this week! Bryan "LaserKid" Johnson again joins host Varun "VLordGTZ" Gupta to talk about the side story of Demon Slayer: Stories of Water and Flame. Both were able to discuss Kyojuro Rengoku's story and mentioned how much they enjoyed what they were able to read since they were able to see a different side of Kyojuro! It's a short episode and one we cannot recommend enough for any Demon Slayer fans to check out!

You can follow us on Twitter, Instagram, and Facebook. You can listen to the Toonami Faithful Podcast on Soundcloud, iTunes, Spotify, etc. for interviews, discussions, and breaking news updates. Listen at the link below or on your podcast platform of choice:
CJ Maffris is the Editor-in-Chief at Toonamifaithful.com. He also produced and directed the Toonami documentary, What Toonami Means To Me. Feel free to follow CJ on Twitter @SeaJayMaffris